The Camby
Last week Mom and I enjoyed an amazing staycation at The Camby. We loved every minute of it!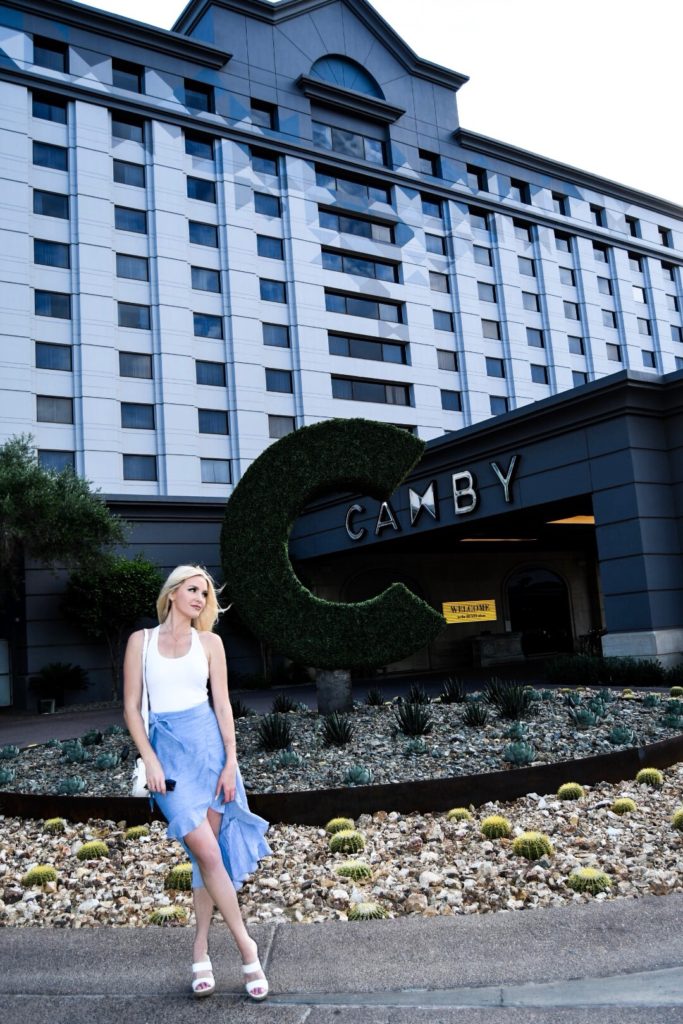 Upon arriving in valet, we were given a brief tour of some fun, exterior features of The Camby by a friendly valet named Chris. He was very knowledgeable and we could tell he enjoys working with The Camby.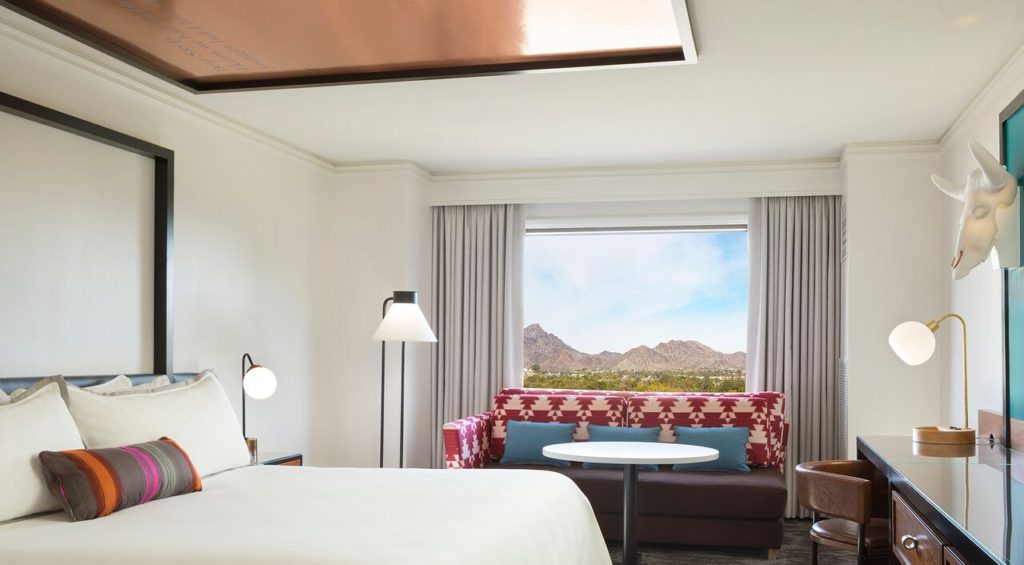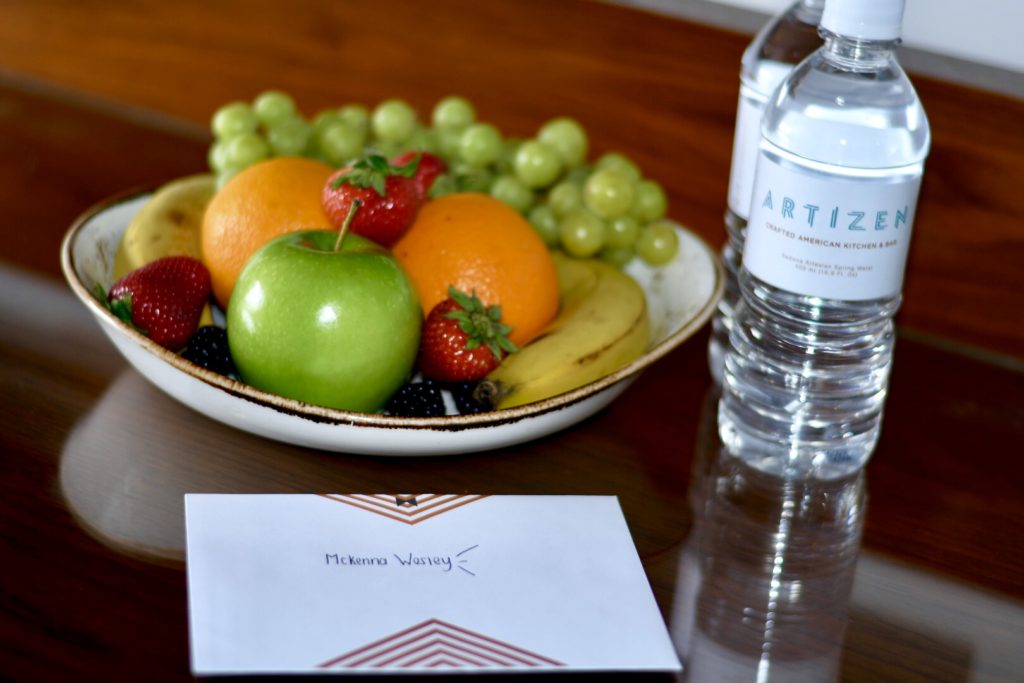 Once checked in, we were whisked up to our peaceful room, where we discovered our sensational view of Camelback Mountain and a beautiful fruit basket with a warm note from The Camby. This was such a nice (and appreciated) personal touch that kicked off our wonderful staycation.
Now a bit of history about The Camby. This fantastic boutique hotel is named after the iconic Camelback Mountain (of which it has great views). Upon entering the lobby, there is a sense of refined revelry, which was inspired by the idea of updating the hotel's elegant bones with fun, modern and unexpected twists. There are additional design elements which draw on the state of Arizona's Five C's- Copper, Cotton, Citrus, Cattle, and Climate. These thoughtful and historical details are elegantly incorporated, creating a timeless, beautiful boutique hotel with contemporary design elements and pops of color pulled from the Arizona's vivid landscape. Simply said, it's beautiful!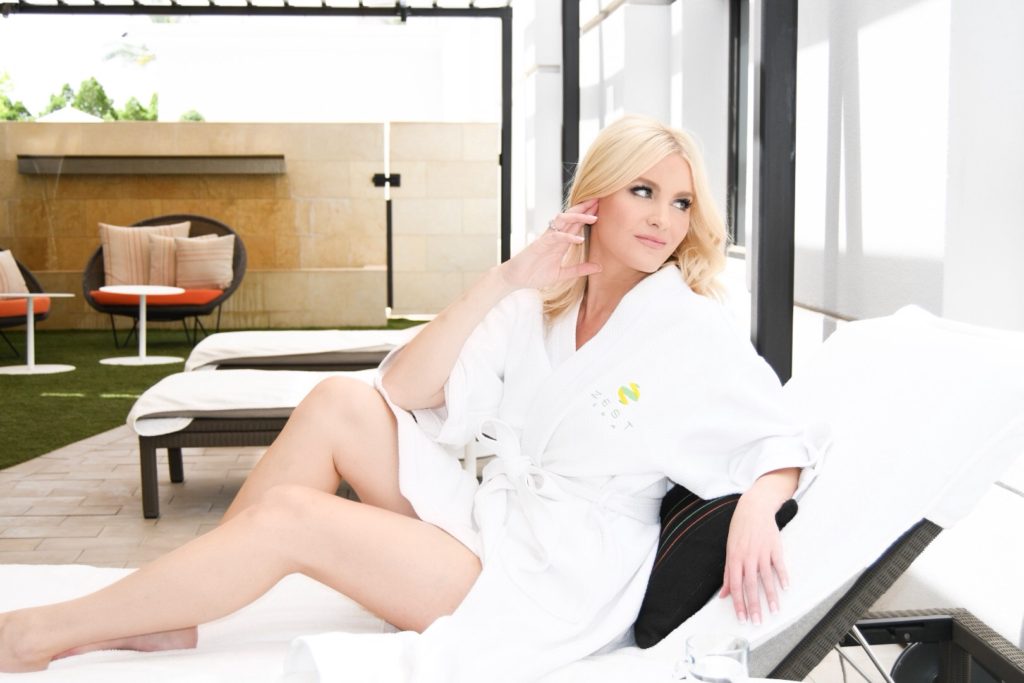 Once settled in our room, we were excited to get to our massages at their Zest Spa. Entering this peaceful and calming spa was just the beginning of an amazing couple of hours! Mom and I had both pre-chosen The Camby's signature Stoned Massage. Now, this incredible massage is 75 minutes of pure relaxation! Soothing application of Camby Desert Basalt Stones are warmed in the Zest Spa's Signature oil blend to loosen and relax the entire body. Yes, it all works and is AHHHH-MAZING! The talented Zest Spa masseuses worked on each of us for 75 blissful minutes, successfully knocking every single knot and care out the window! So not only were we completely and totally relaxed, we agreed that the Stoned Massage should not be missed!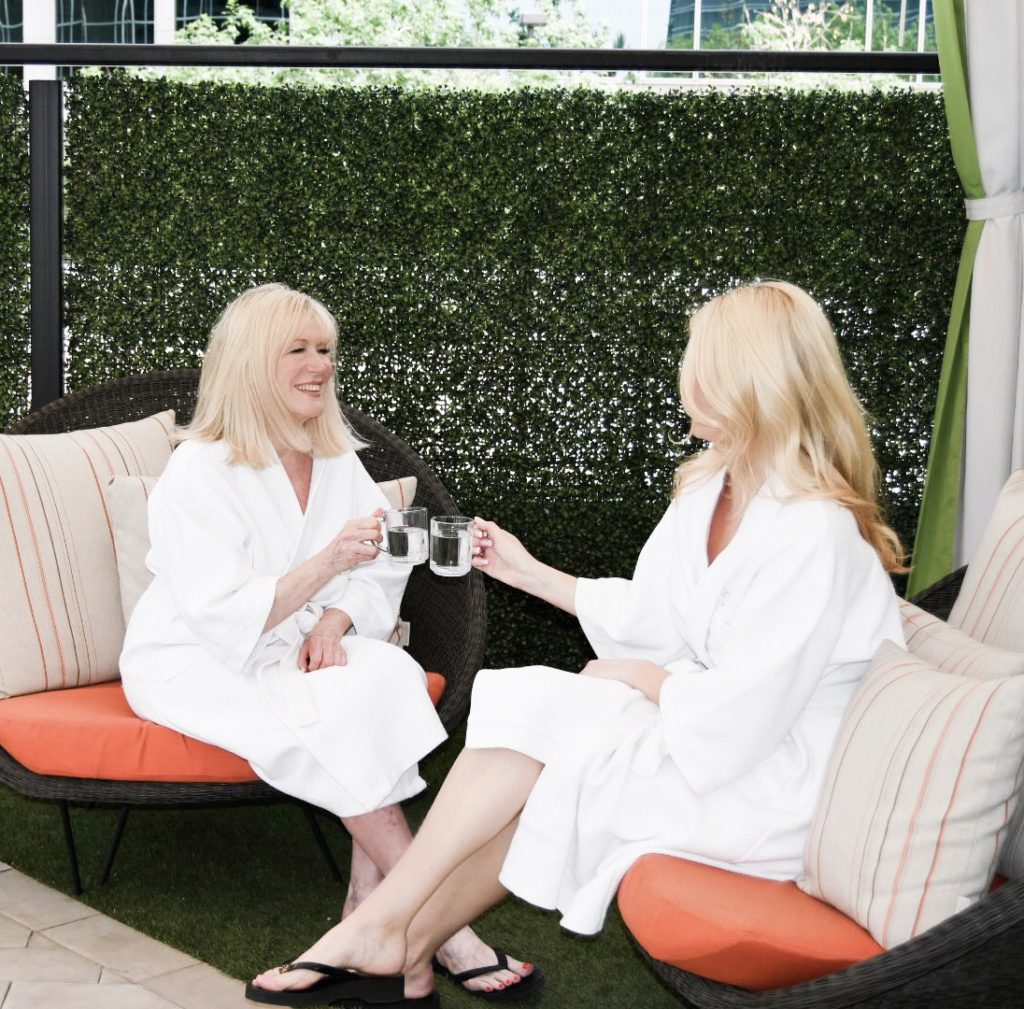 Afterward, we thoroughly enjoyed the Zest Spa's calm outdoor relaxation space and had to fight off taking naps instead of providing you with photos!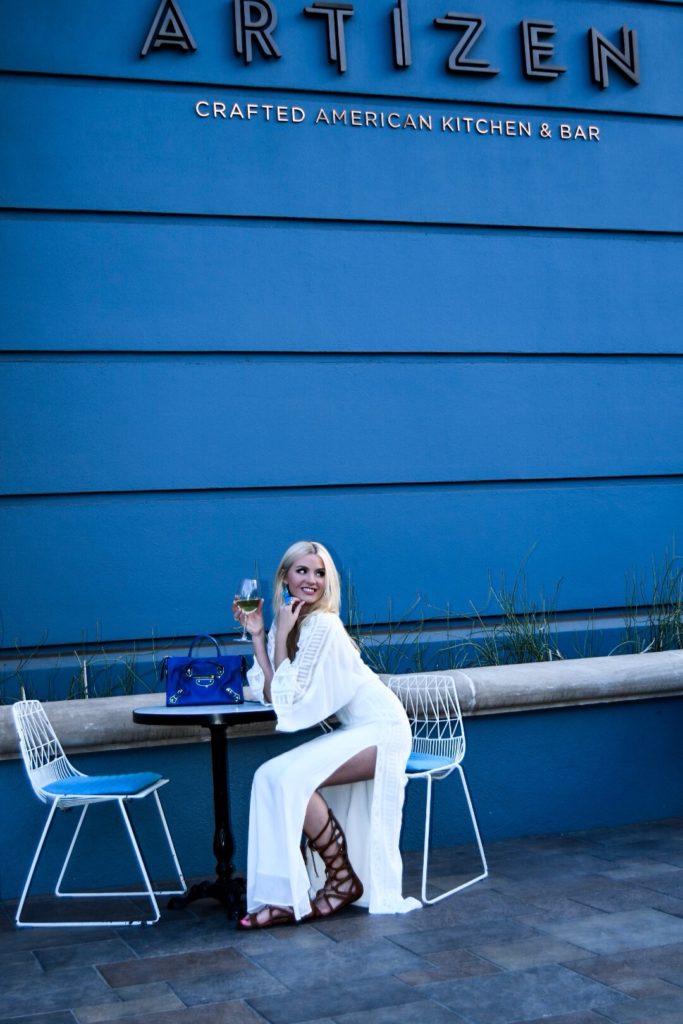 Next on our lovely agenda was dinner downstairs at the Artizen Restaurant, The Camby's onsite restaurant. So we said our goodbyes to the spaaaahhh and went back to our room to get ready. Our reservation was for 6:30, but before I get started on the night that lay ahead, I have to tell you that the restaurant was PACKED with happy guests and it was a Monday night! The vibe was great (very lounge-y) with a fun atmosphere!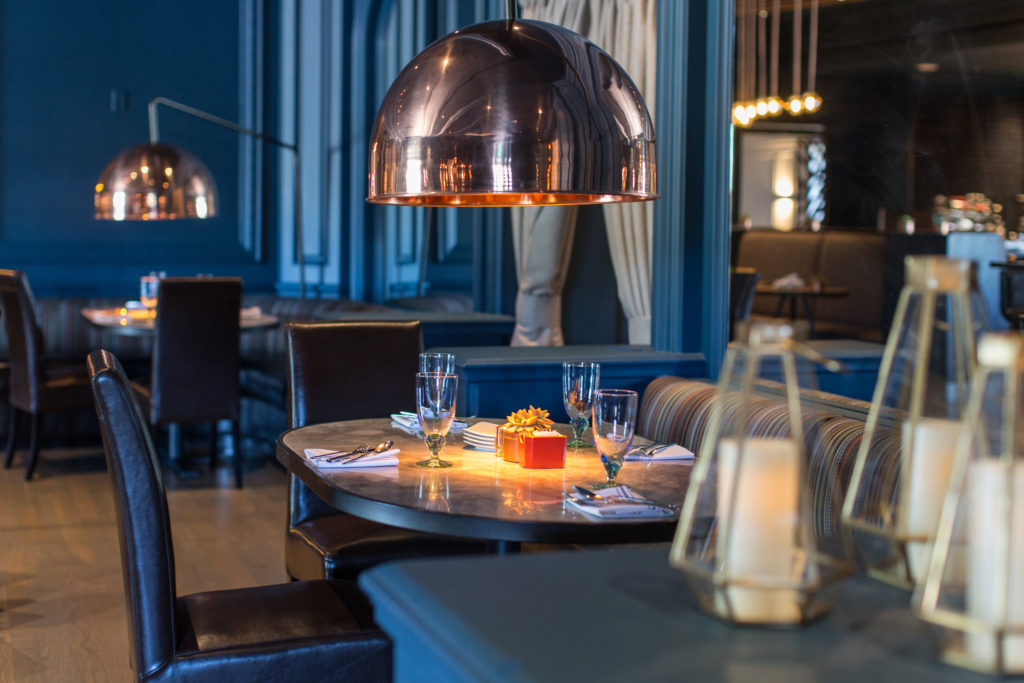 The Artizen's thoughtful menu features a playful array of plate sizes and menu items, which are ideal for sharing (we shared everything and it was perfect). The Artizen Restaurant believes that every day is a celebration of the fun side of seriously good food.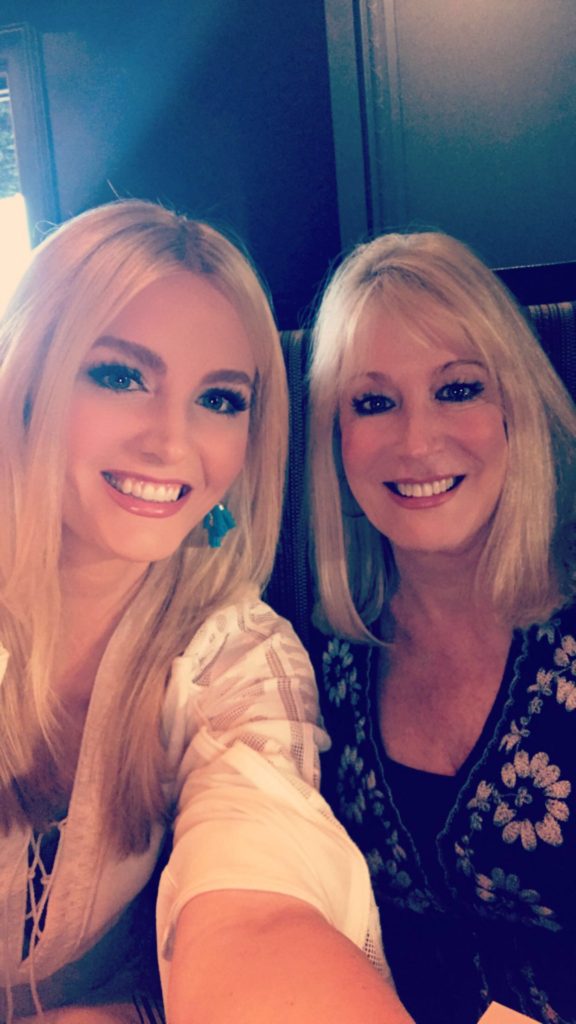 What a great concept! Chef Dushyant Singh came out to greet us personally and make some fabulous suggestions, which we followed and loved! His artful creations were all amazing! Interesting side note: the Arizona Culinary Hall of Fame nominated Chef Singh for the honor of the 2016 "Best Upcoming Chef". Once we began our dining celebration of some seriously good food, we understood why! For starters, we split the brussels sprouts which are served in brown butter breadcrumbs, pecorino romano, caesar dressing, ummm…soooo good! Moving on, we split the Sunchokes, which are served in amaretto beurre blanc & marcona almonds. For our main course, we split the loup de mer* – smoked new potatoes, charred broccolini with fennel castelvetrano tapenade.
We felt like we were in amazing food comas thanks to Chef Singh and our wonderfully attentive waiter, Jeff! Finishing up a VERY relaxing day, we went back to our quiet room and slept great!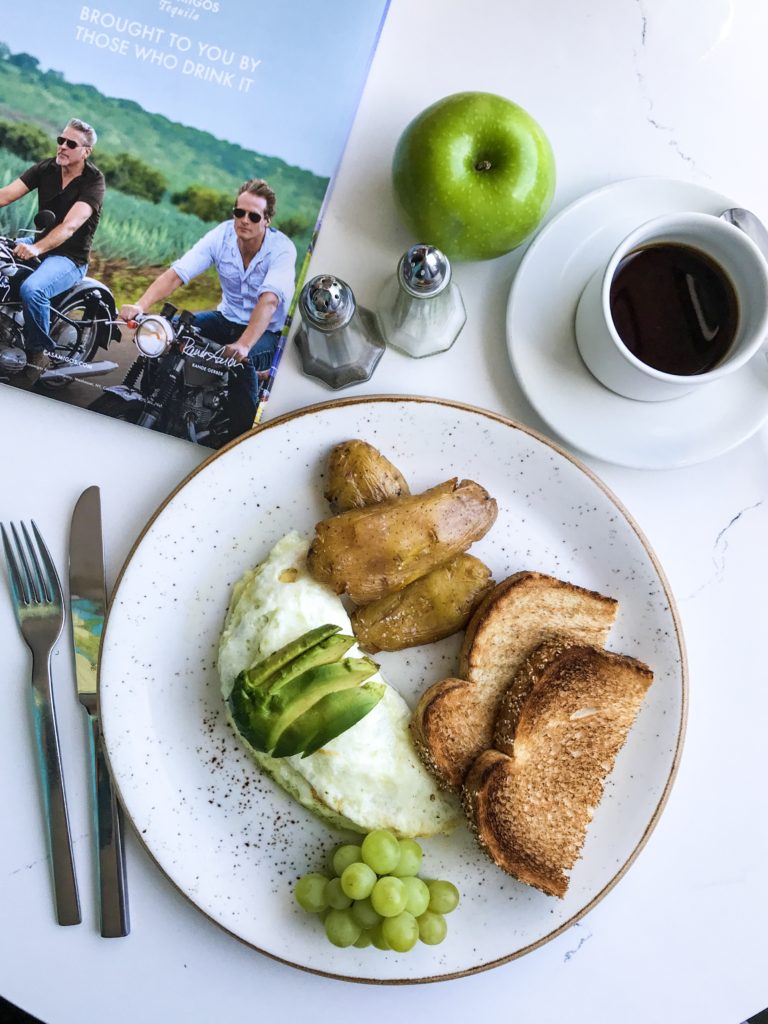 The next day we ordered breakfast in the room and it arrived right on time. We split a deliciously light egg white veggie omelet, enjoyed our coffee and soaked in our amazing Camelback Mountain view.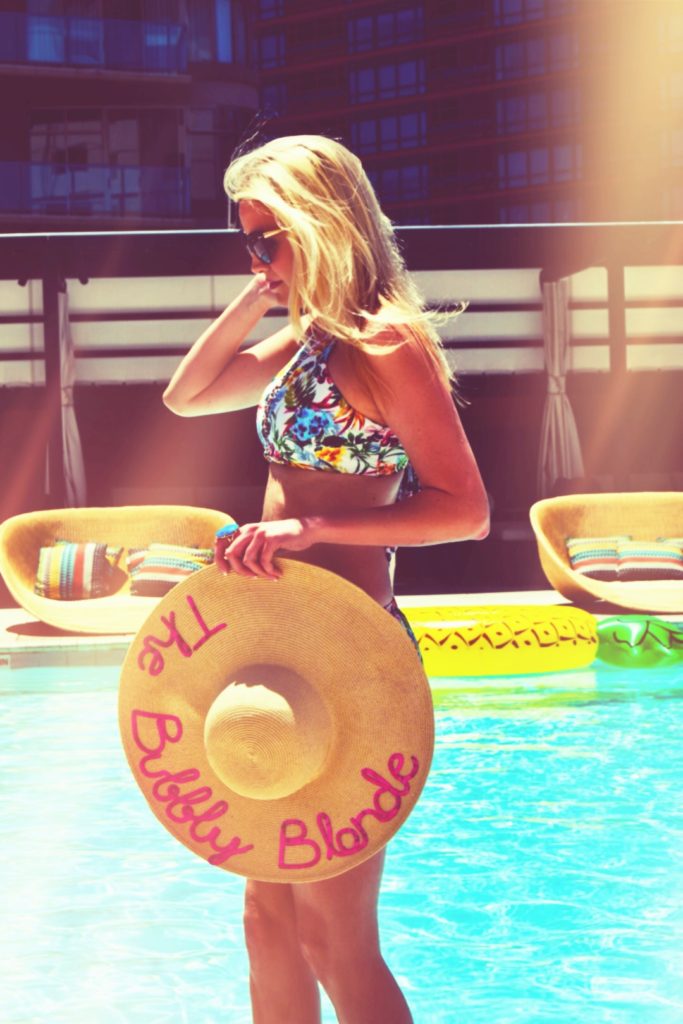 Before we knew it, we were heading to the pool and the Wade Poolside Bar. The pool is rooftop style and located on the second floor. There is an urban feel with the surrounding skyscrapers and city sounds, yet it is remarkably peaceful.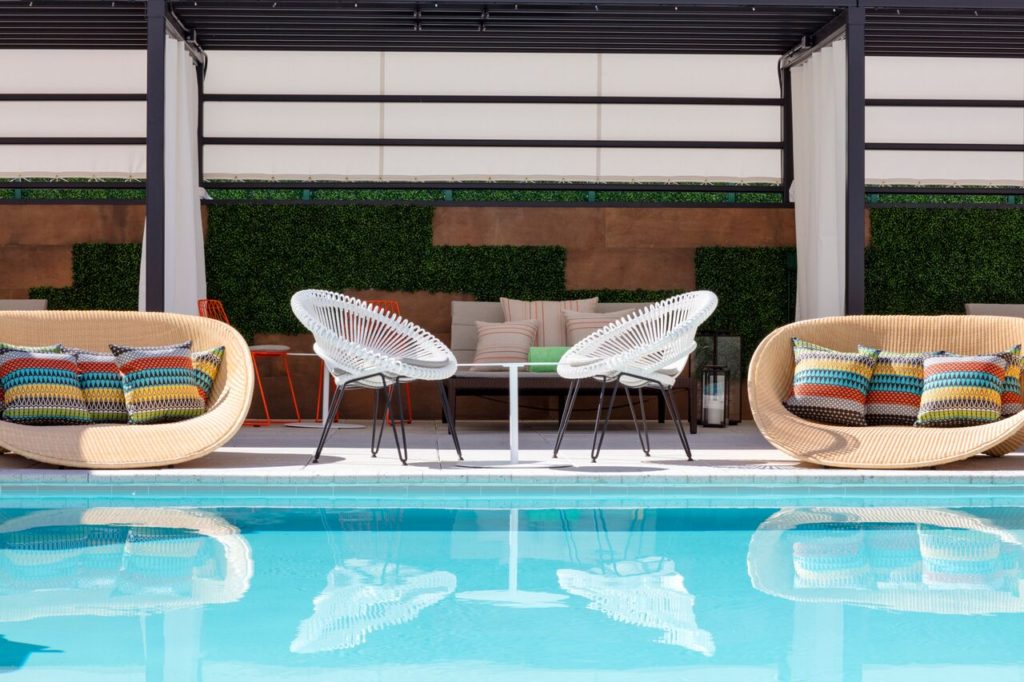 Relaxing in our private cabana we sipped The Camby Cooler and Raspberry Lemonade, relaxed for hours and enjoyed the perfect Arizona weather!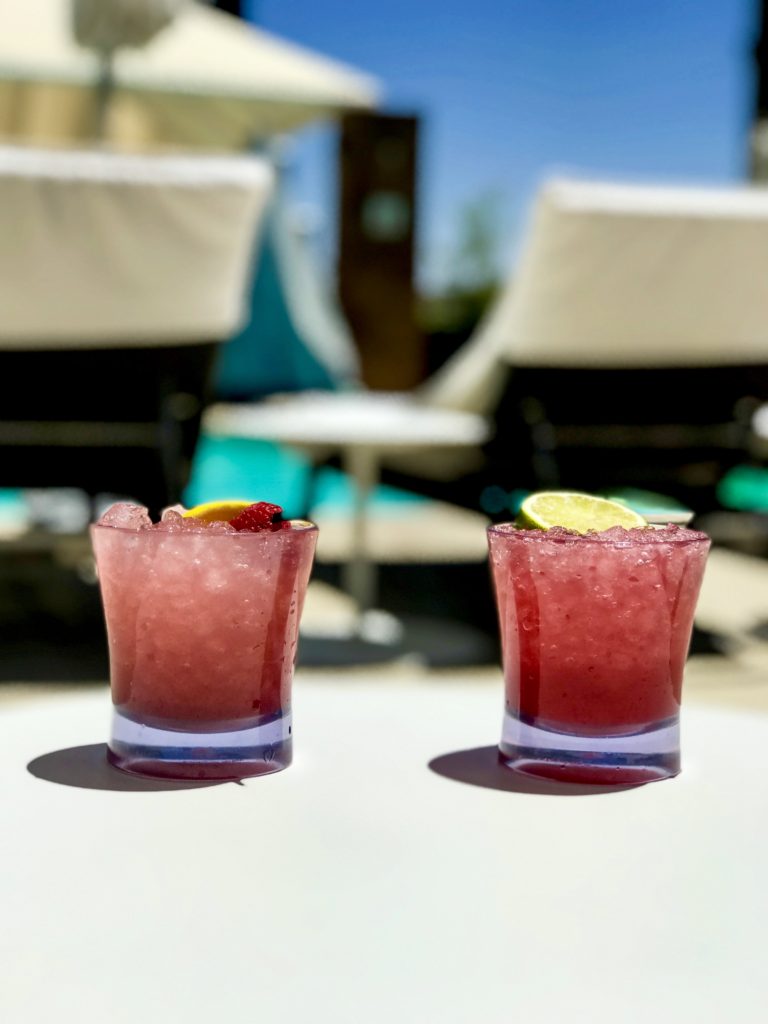 Our quick stay was soon over and we couldn't stop talking about how much fun it was! If you're looking for some relaxation and bonding time with someone special, I highly recommend a short staycation at The Camby! On a personal note, this special treat was for Mom and me and we loved every minute of it!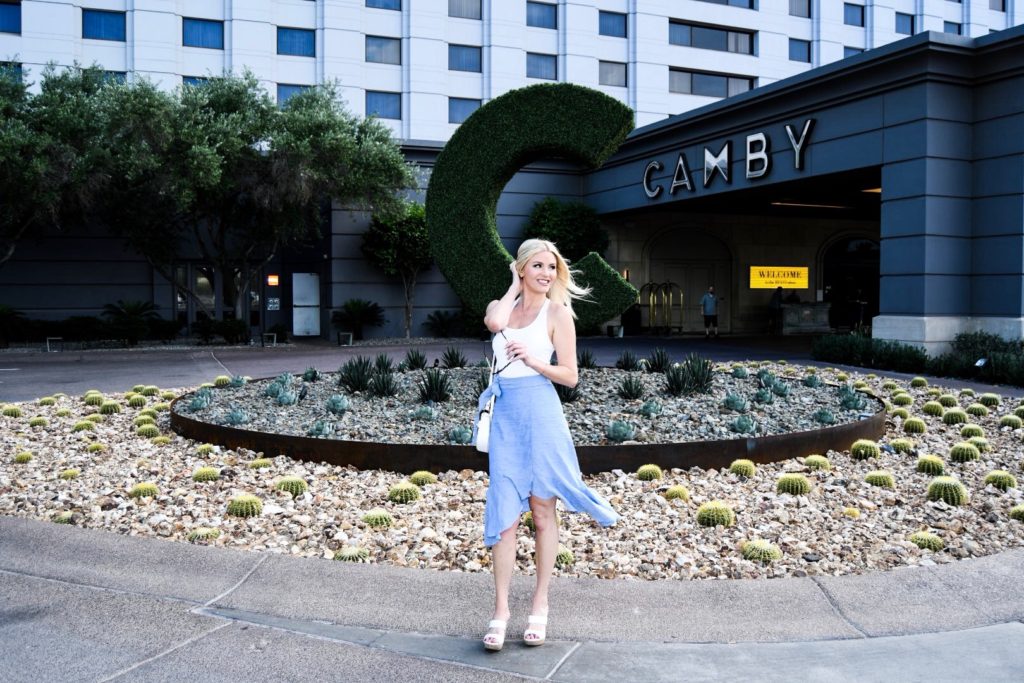 Here are some specials The Camby is offering:
◦ The Camby is offering locals and Arizona travelers two options to check out its urban playground for a discounted rate all summer long. The hotel is situated in the scenic, lively and urban Phoenix Biltmore neighborhood, close to spectacular hiking, rock climbing and breathtaking views of the destination. Guests enjoy convenient access to the best local dining, shopping, nightlife and attractions, including Biltmore Fashion Park. Summer deals include:
▪ The Summer Escape – Kick off the ultimate staycation with nightly rates starting at $119++and a $25 food and beverage credit with promo code SUM. Book May 7 – Sept. 8 for weekend stays between May 25 – Sept. 8.
▪ Camby Loves Teachers – Camby is showing love for teachers with this special offer than includes reduced rates, food and beverage, spa credit and more for dates between June 1 and August 31, 2018,
• Enjoy reduced rates starting at $99
• Receive a $25 food and beverage credit to be used at any outlet
• Indulge yourself with a $25 spa credit
• *credits to be used once during stay
▪ Programming that is exactly like nothing else includes:
• Check In. Jam Out: The Camby offers fun in-room amenities such as the guitar loaner program Check In. Jam Out, which gives guests a chance to borrow a Gretsch guitar at no charge and have a summer jam session. Or check out the new turntables from Phoenix-based Zia Records, LSTN headphones and a curated collection of 50 local-inspired vinyl records to listen to in the lobby.
• Wade Poolside Bar: Guests can savor bites, tropical libations, cool cabanas and a lively atmosphere that make a perfect urban escape day or night. Take a break from the summer sun and rent a poolside cabana. Enjoy multiple package options including cooling misters and cool towels, cocktails, plush lounge chairs, skewers of seasonal fruit, baskets of magazines, and more (additional details here).
◦ Zest Spa: Whether you need to rev up or unwind, let The Camby's wellness offerings become your favorite travel respite.
◦ Spa Buyout: R&Z (Rest & Zest), exclusively yours
▪ Included in Buyout package
• (1) 50min spa treatments per Guest, 3 options to choose from
◦ Quietude – Swedish Style
◦ Custom Camby – Deep Tissue
◦ Happy face – Personalized Facial
• Choice of three F&B options for Spa fare
• Spa fare served on Spa Patio
• Sparkling wine
• Infused Water and tea station
• Valet Parking for up to 8 cars
• Access to fitness center
▪ This program gives guests the opportunity to buy out Zest Spa, for a 4-hour block of time creating a unique and exclusive Spa experience perfect for bridal or baby showers, bachelorette parties, girlfriend getaways, and more!
▪ First available buyout Window is from 10am-2pm, Latest buyout Window is 2pm-6pm window.
▪ Maximum of 8 guest to a group
▪ $225 per person from Oct-April, $900 minimum spend
▪ $195 per person May-Sep, $780 minimum spend
▪ Add-on Amenities
• 10% off Dinner at Artizen, alcohol included,
• 50% of cabana Rentals poolside, based on availability
• 10% off F&B at Wade Poolside, alcohol included
• 20% off Best Available Room Rate, based on availability
• Private yoga Sessions, based on availability
• Extended Spa Buyout hours, based on availability
*Thank you to The Camby for sponsoring this post