Pantene Charcoal Collection
This is a sponsored conversation written by me on behalf of Pantene. The opinions and text are all mine.
Hey everyone, as you may have noticed I've been super busy this summer traveling to some really beautiful and far away beach destinations. As much as I adore everything about traveling to the beach (salt water, tropical breezes, white sands and the natural beauty) these very things can easily wreak havoc on my locks. Unfortunately, it's very easy to become a "Fashion Don't" and lose confidence if your hair isn't looking its best and let's not even mention the take away travel photos! This is where Pantene comes to the rescue!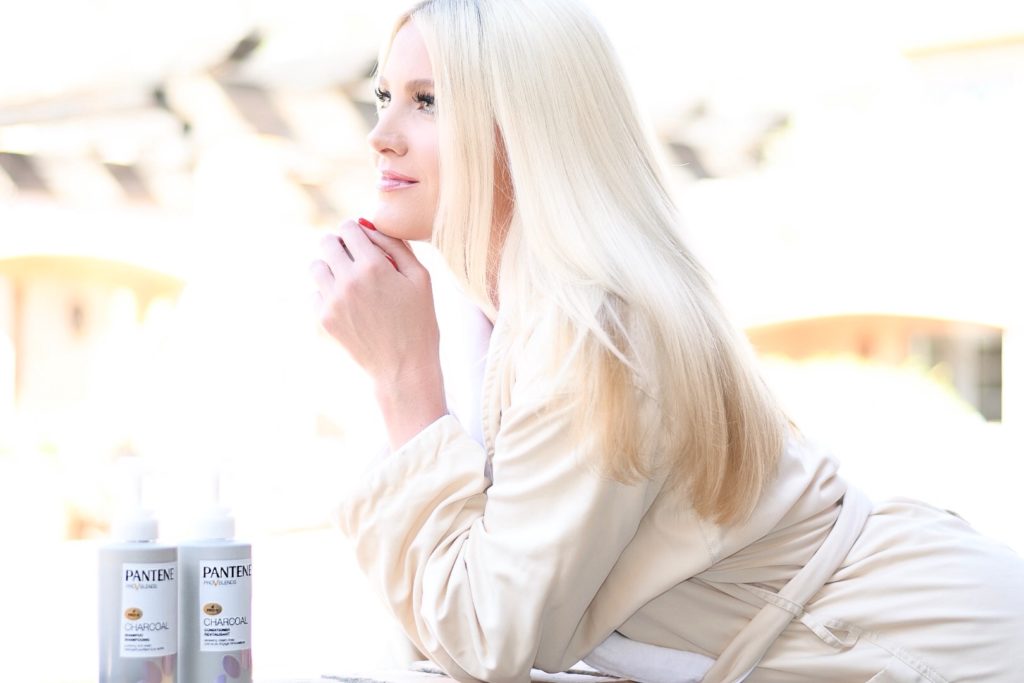 Being a beauty, fashion and travel blogger, I need to make sure that during (and after!) all seaside adventures, my hair looks healthy, shiny and feels great. Sometimes in the past, this has been a challenge!
I honestly believe this incredible new hair care line has saved my hair this summer! While at first glance, it might seem unusual that activated charcoal is a main ingredient, the surprise is that the charcoal is what helps creates the hair magic! This amazing product line consists of a fantastic shampoo and conditioner, which makes my hair care packing a breeze.
Side note: Pantene has always focused on healthy, beautiful hair for all and since the discovery of the benefits of pro-vitamin B5 in the 1940's, their scientists have studied all hair types to constantly uncover the nutrients hair needs to be healthier and more beautiful, inside and out. Pantene is a proven longstanding and trusted company that really cares about everyone's hair!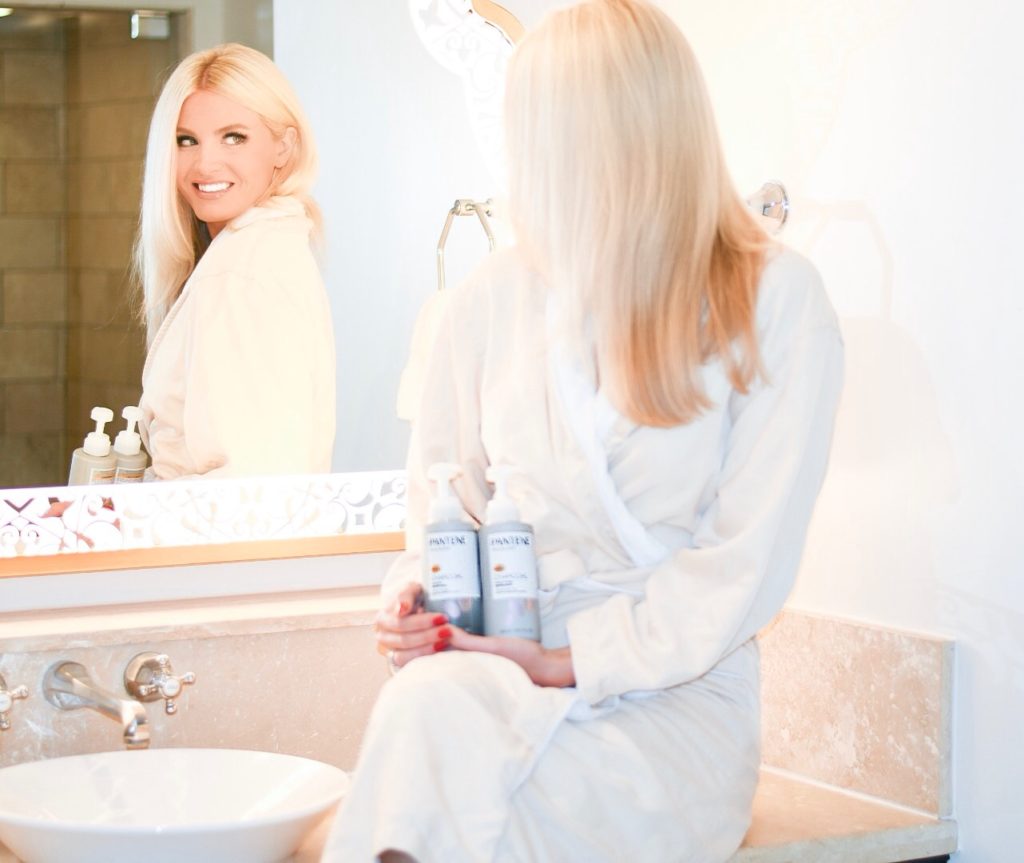 So, about Pantene's Charcoal Collection: this shampoo and conditioner contains Pro-V nutrient blends, which improve hair's health from the inside out. I've never really thought about this, but unlike skin, hair does not have a built-in purification system. If we go three or more days without washing – well, this is when scalp oils, styling products, dry shampoo and dirt build up. Sometimes this build up can result in hair gaining 4% of its own weight and this is NOT what I want for my hair!
Pantene's latest collection addresses this hair challenge by using activated charcoal (a purifying ingredient!) that is regularly used in health and beauty products – to detox hair by actually attracting impurities like a magnet (I love this!) all while releasing antioxidants to help hair look refreshed and clean with renewed body and shine. I told you, the activated charcoal is the starring ingredient!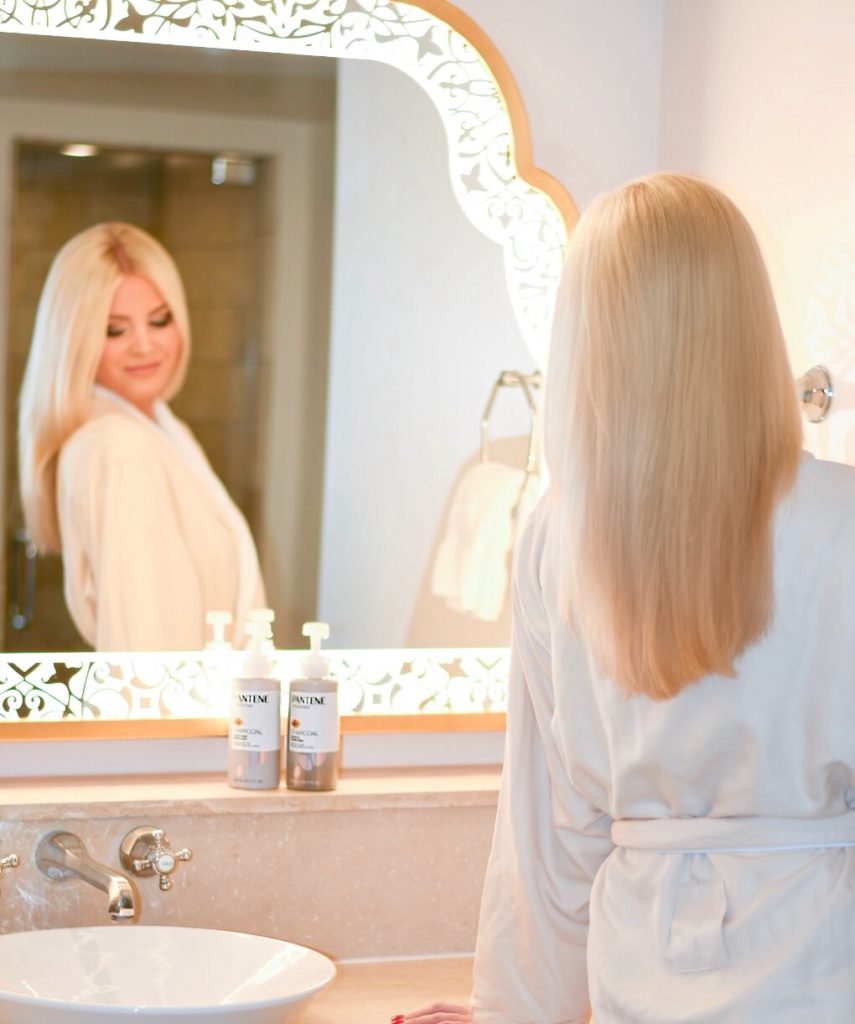 Here is a more in-depth description of these products.
Pantene Charcoal Collection Shampoo: A purifying, nutrient-infused shampoo with a Pro-V blend of activated charcoal, pro-vitamin B5, antioxidants and is free of silicone, parabens and dyes. The activated charcoal cleanses your hair and scalp to help remove dirt and impurities. For women with an oily scalp, this product helps to reset the balance leaving hair refreshed.
Pantene Charcoal Collection Conditioner: A renewing cream rinse that is also Pantene's first ever silicone-free conditioner that rinses out quickly, leaving the ultimate clean-feel for renewed fullness and shine. This nutrient-rich, lightweight conditioner is also free of parabens, dyes and contains pro-vitamin B5, along with activated charcoal and antioxidants. Using this particular conditioner after shampooing is highly recommended for best hair results.
Another huge plus is that these two products smell AMAZING, very fresh and clean! Trust me, you will love them!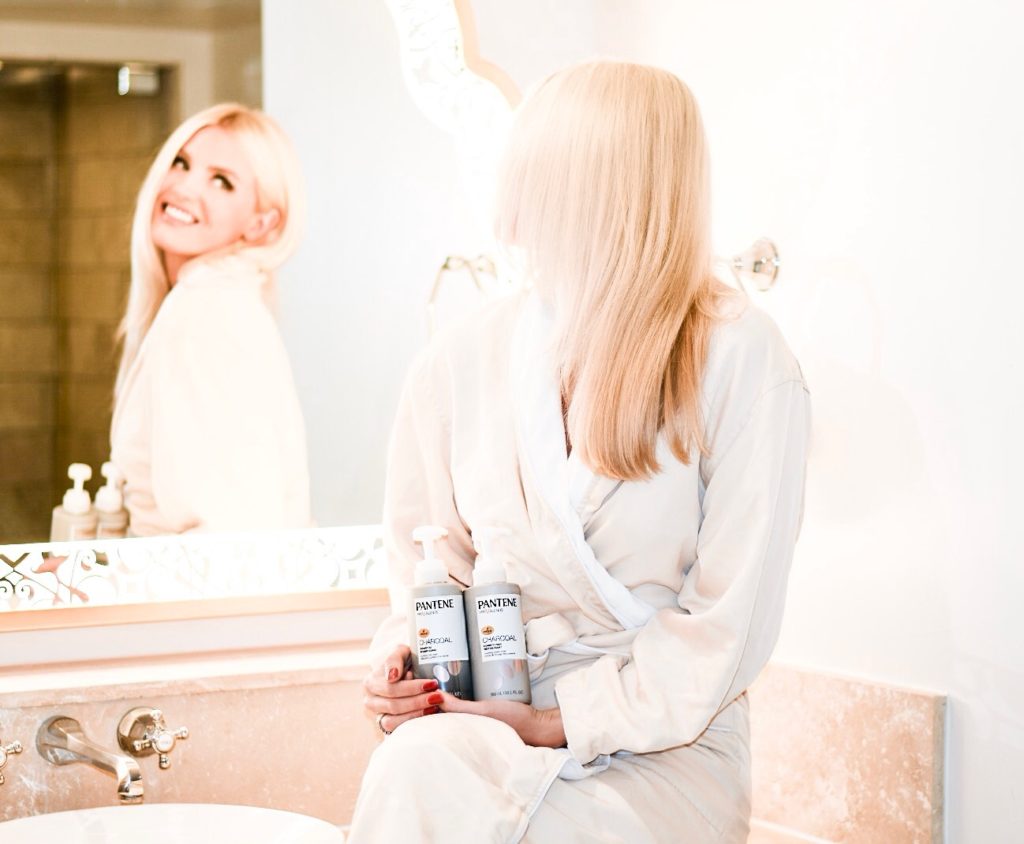 I believe that when your hair looks and feels great, it adds personal confidence and helps you feel unstoppable in all you do.
The new Pantene Charcoal Collection will be available for purchase at Target in mid-July. That's coming up!
Thank you Pantene for sponsoring this post