The Brazilian Court
The Brazilian Court Hotel in Palm Beach, Florida: how do I even begin to describe my luxurious getaway to this amazing island?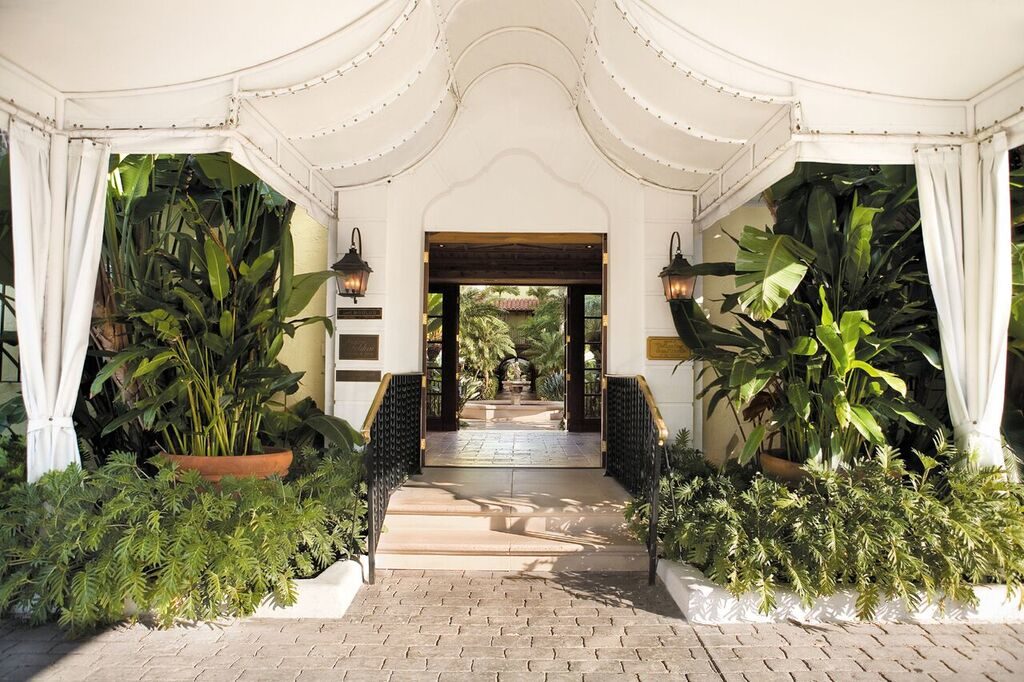 Upon arriving, we took in the lushly landscaped exterior of the 92-year-old gorgeous hotel and began to anticipate a great experience.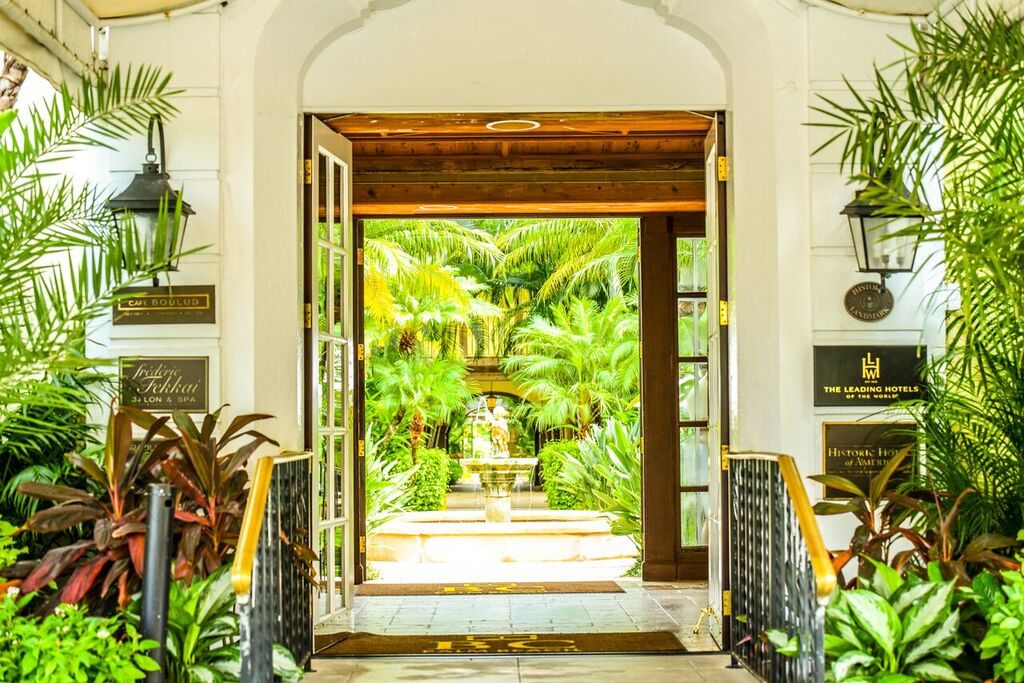 We were greeted at the elegant double wooden door entrance by two valets who graciously opened the doors and ushered us into the lobby (lovely touch) where we were presented with champagne.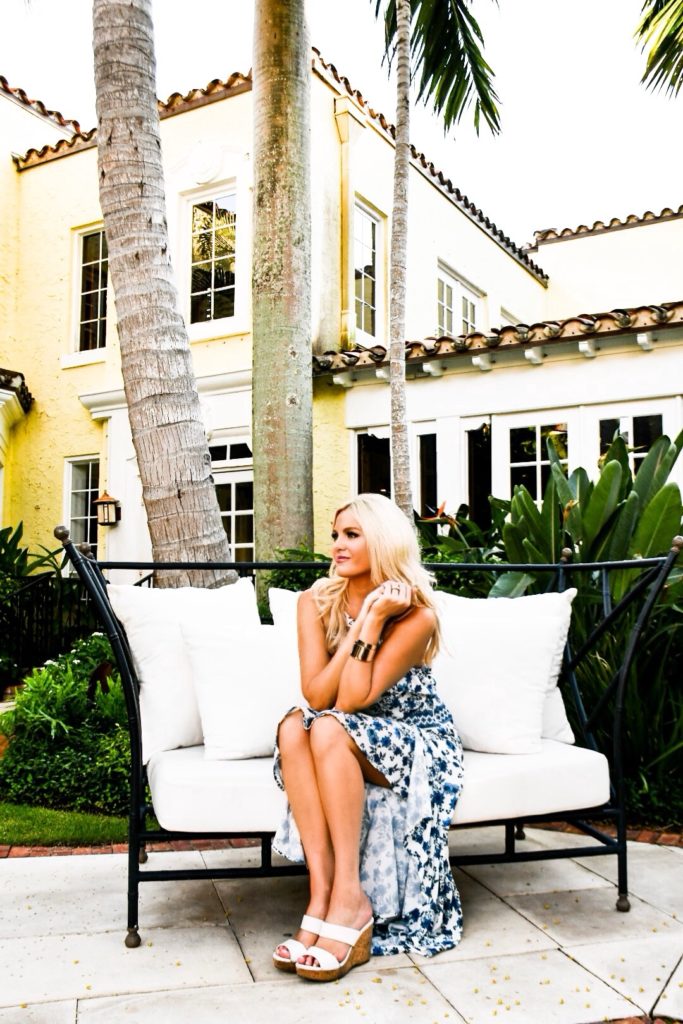 Top (sold out but love this) | Skirt
Sipping our champagne while checking in, we began looking around the lobby and it became apparent we were in for a luxurious and memorable stay.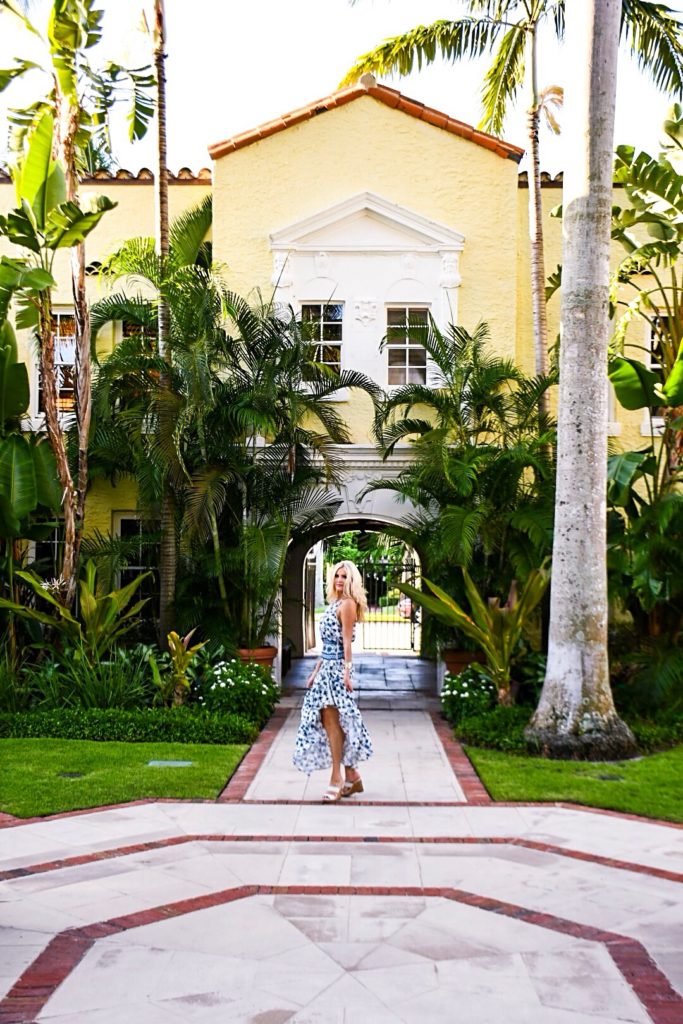 Top (sold out but love this) | Skirt
Tropical plants, beautiful fountains, wonderful aromas and enticing courtyards surrounded us. Truthfully, I was getting excited to begin taking some amazing on-site photos of this property!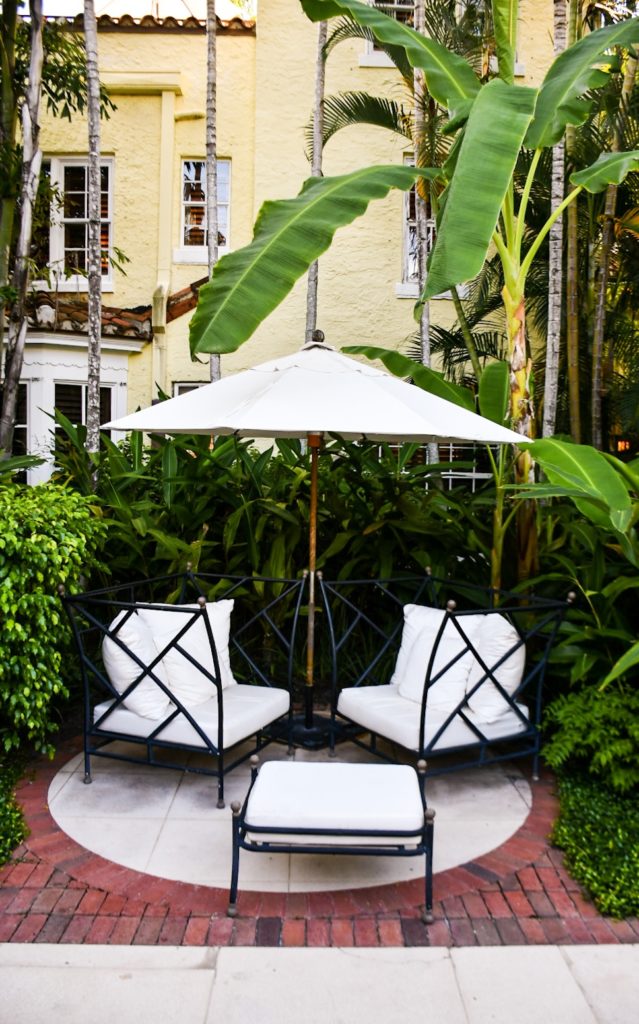 Immediately after check-in, we were given an in-depth walking tour of The Brazilian Court Hotel and learned so much about its rich history.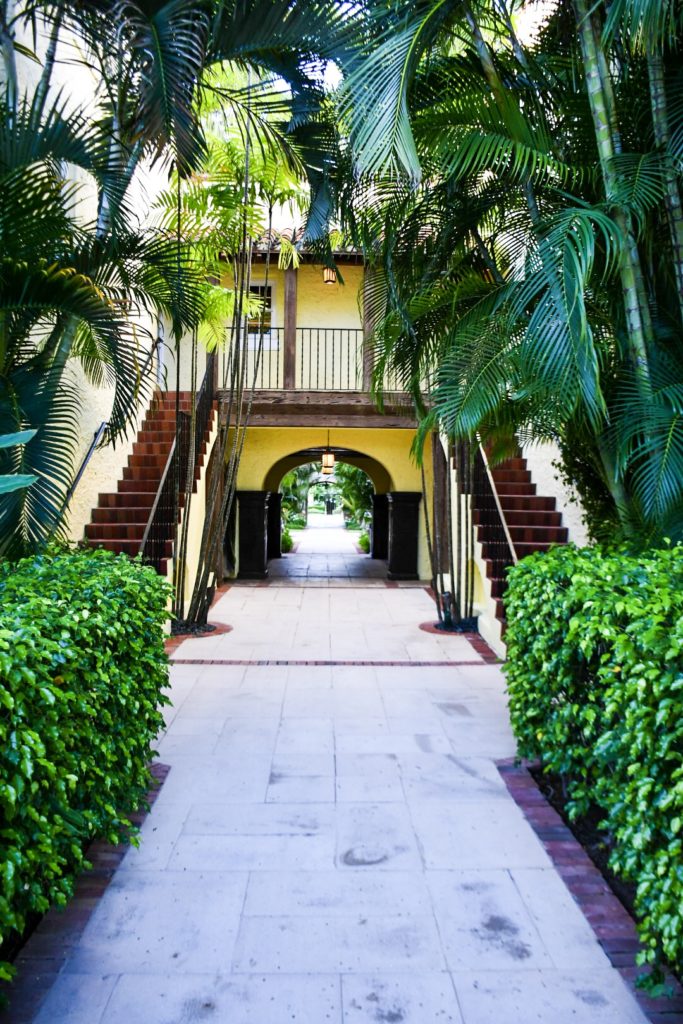 The Brazilian Court features a charming collection of studios, one, two and three-bedroom suites, neatly arranged among lush fountain courtyards and a beautifully landscaped pool.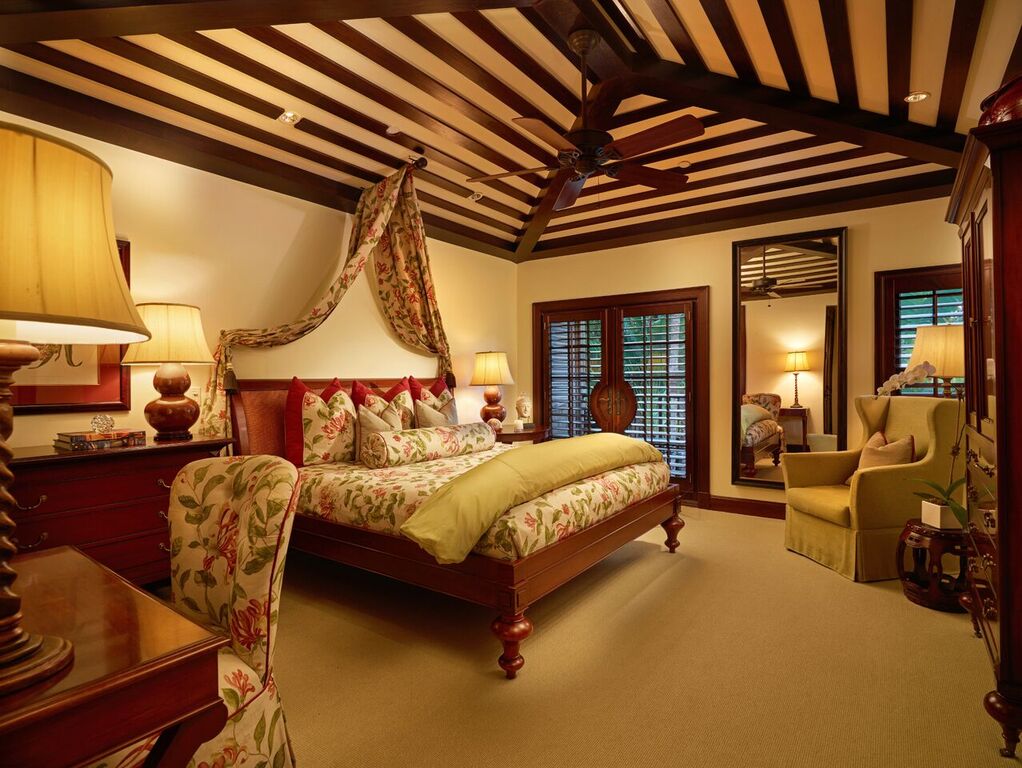 Designed in classic Spanish Colonial style, these accommodations offer warm, residential touches like opulent imported fabrics, sophisticated color palettes and handcrafted crown molding and mahogany mill. Each suite is named after well-known guests who have stayed there…Valentino, Brando, Grant, Hepburn etc. The property is built like a house with only 80 rooms, and I loved the intimate feeling of this boutique property.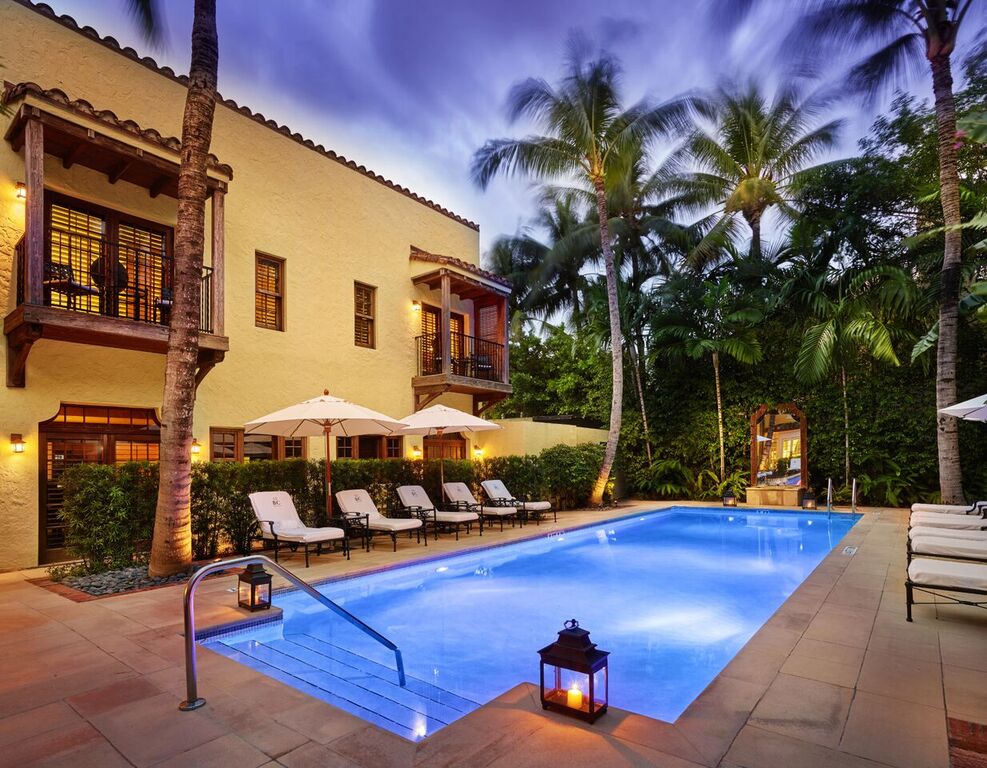 After our tour, we decided to walk a short distance to dinner at Buccan (which was delicious!)  before heading back to our gracious one-bedroom suite for a relaxing and very comfortable night's sleep. It had been a long day with an early morning awakening and lots of flying.
The next morning, we took the hotel's complimentary Lily bikes for a ride around the quaint town of Palm Beach (a new favorite place for me!) to see as many landmarks and sites as possible. We rode the bikes around the palm tree lined streets and stopped along Worth Avenue (of course!) which is the original Rodeo Drive.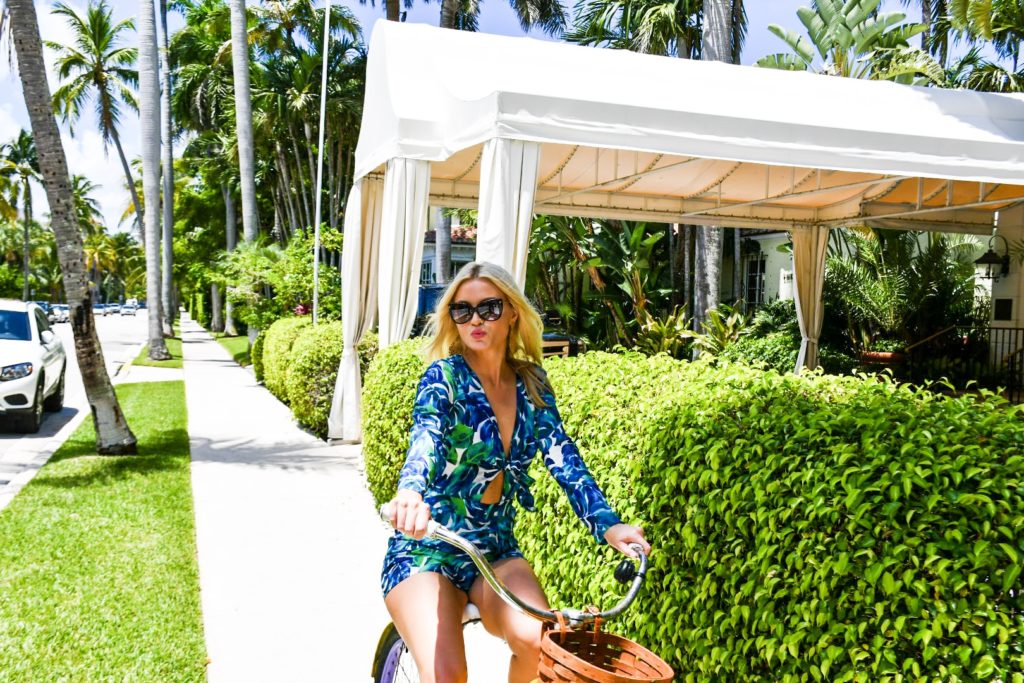 The Brazilian Court is close to the ocean and it was so nice to smell the salt water breeze in the air. We stopped for lunch at Taboo, the legendary restaurant on Worth Avenue.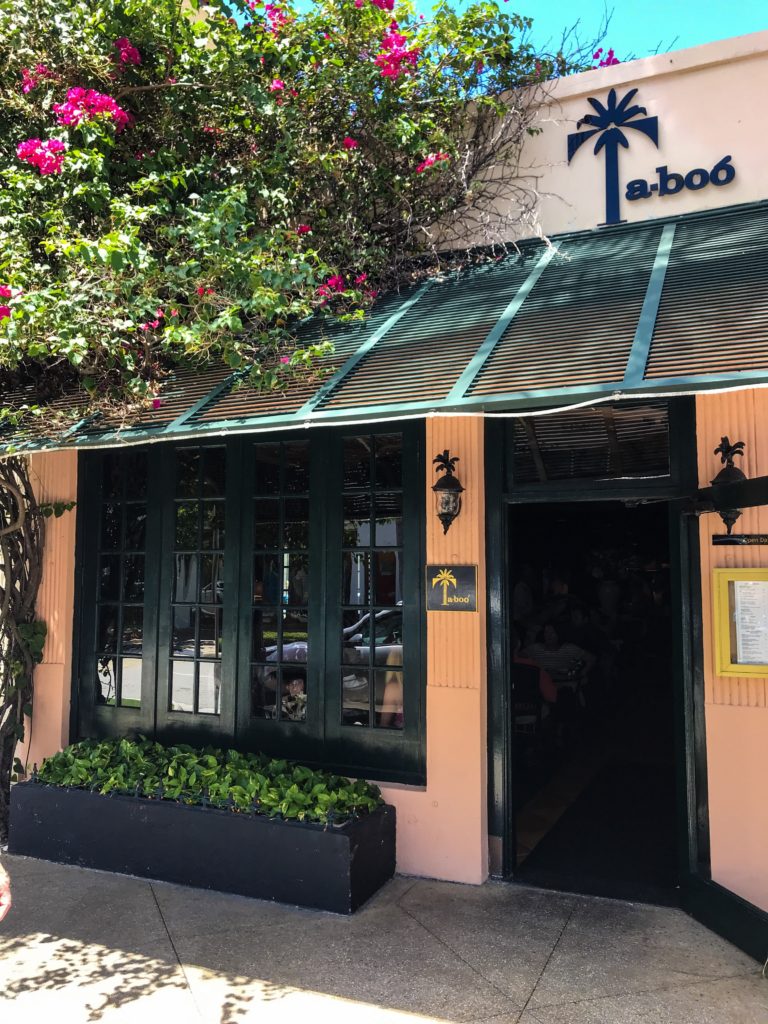 We then rode back to The Brazilian Court where I was pampered to an amazing blow out from their on-site, Fredric Fekkai Salon by expert stylist Jonathan De Paca.
When finished, my hair (if I don't say so myself) looked amazing and the style did not wilt in the humidity at all!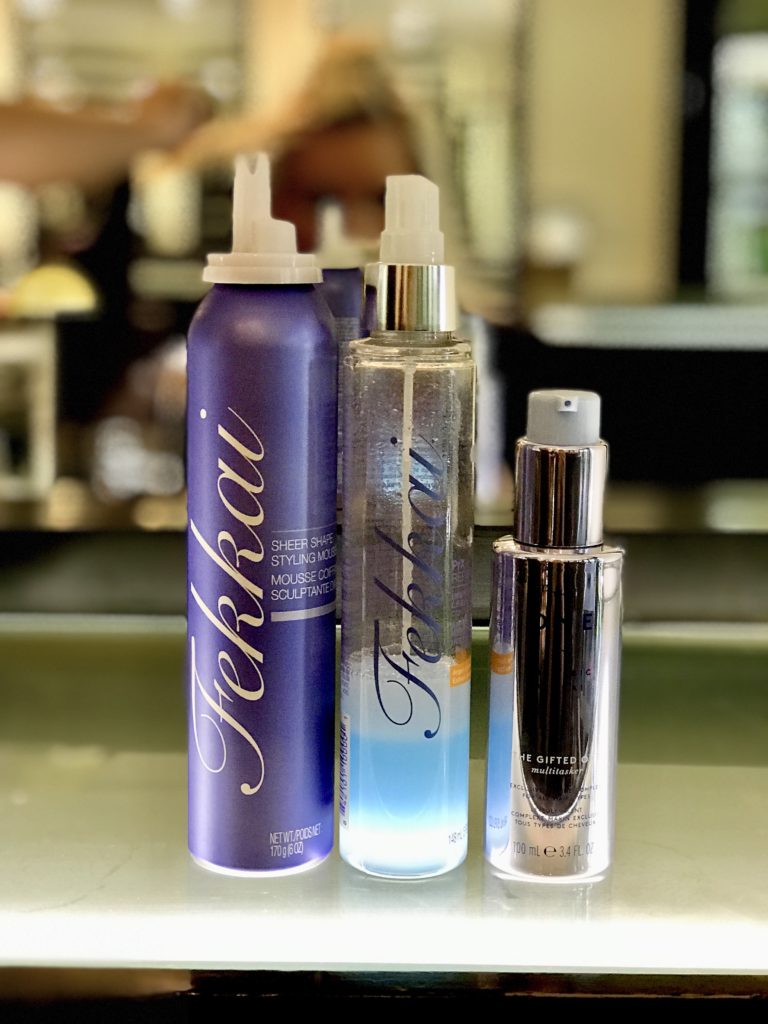 A little history about Frédéric Fekkai: He opened his first salon in New York City in 1989 and opened his third salon in Palm Beach at The Brazilian Court Hotel in May 2004.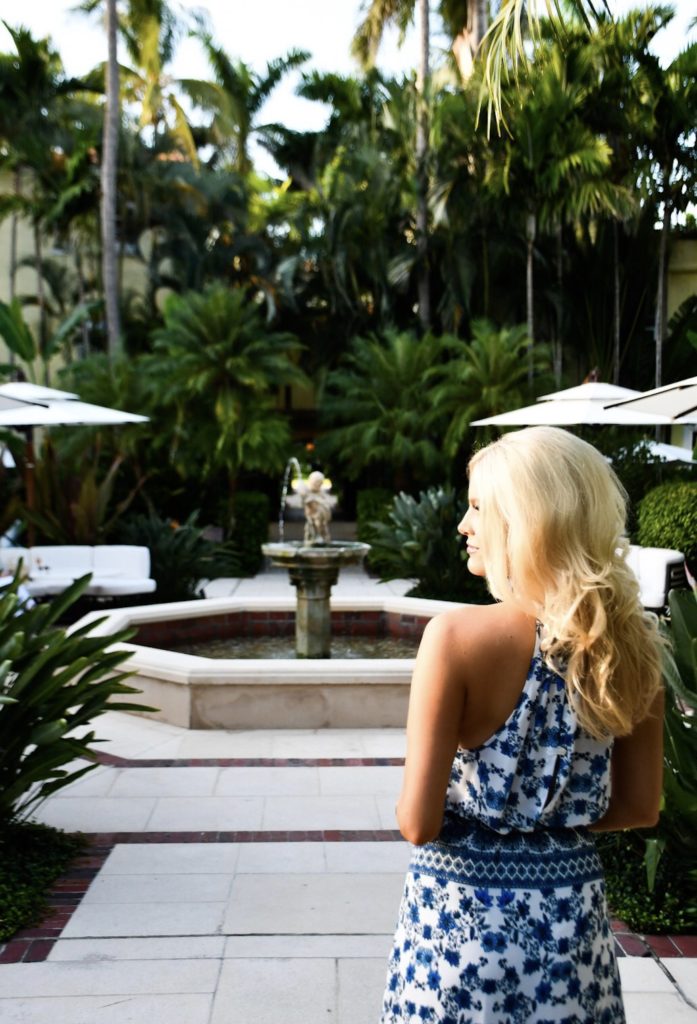 Named the 'Style Awards' hairstylist of the year in 2013, Frederic Fekkai's unique take on style is practiced at his namesake salons in the world's most chic cities – from New York to Palm Beach to St Barths. Once the final spritz of finishing spray was added to my hair, we were off to a highly anticipated dinner at Café Boulud.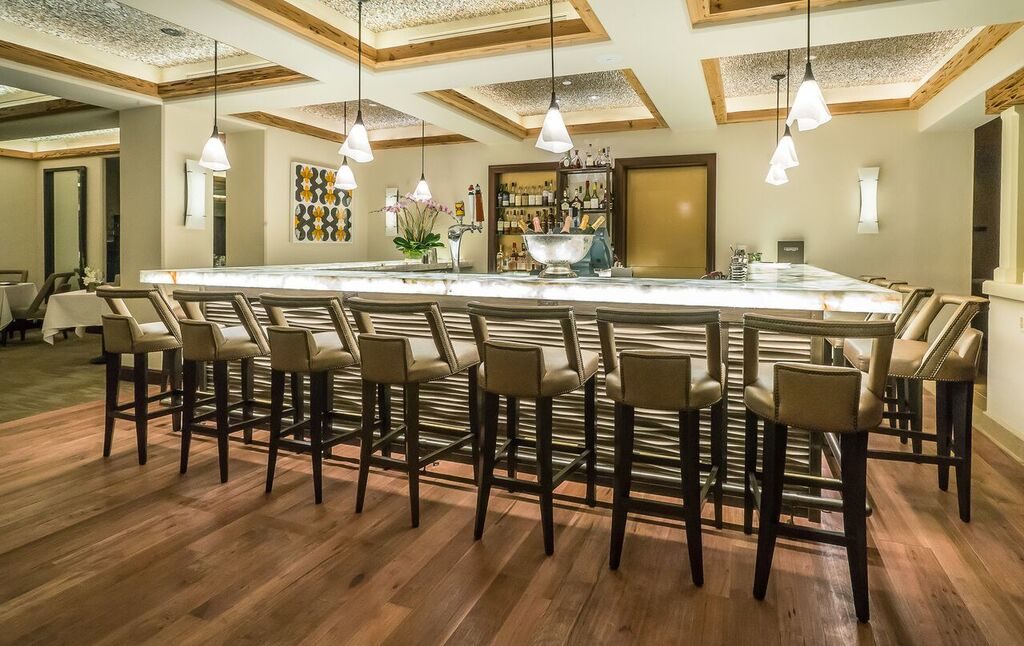 Café Boulud with Chef Daniel is located within the Brazilian Court and is an award-winning restaurant, offering breakfast, lunch, dinner and room service.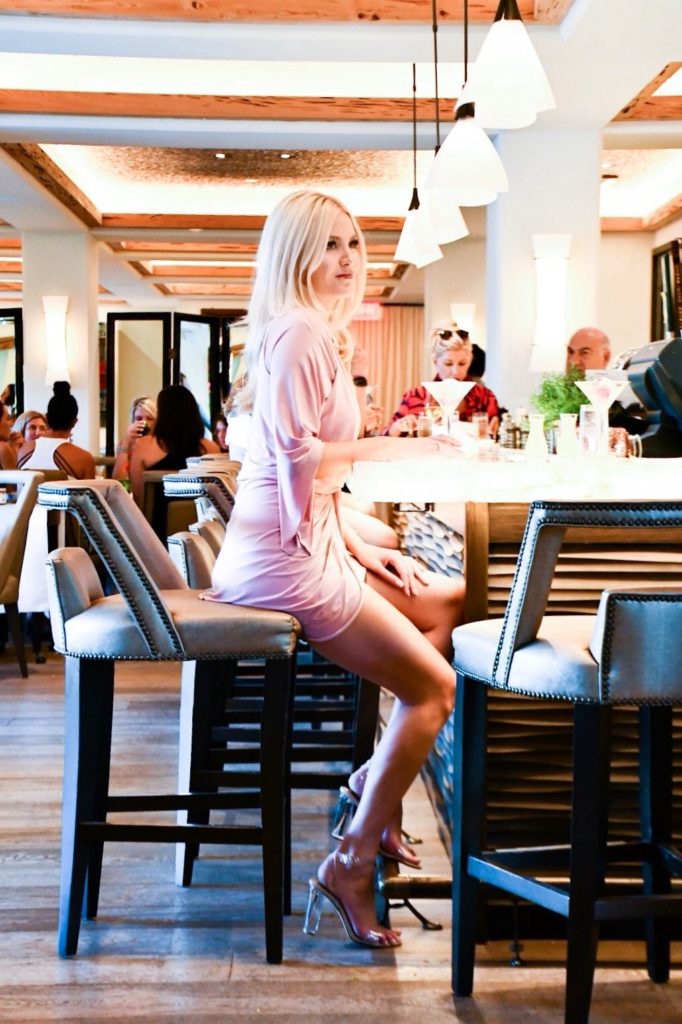 Since opening in 2003, the popular dining destination for travelers and locals, debuted a new renovation in 2016, featuring an expanded beautiful bar with a sleek contemporary feel. Café Boulud offers a French-American menu and the Chef gave us a special (and delicious) 3 course menu with wine pairing.
After this incredible dinner we stopped by the Boulud Bar for one last cocktail before slipping off to our suite.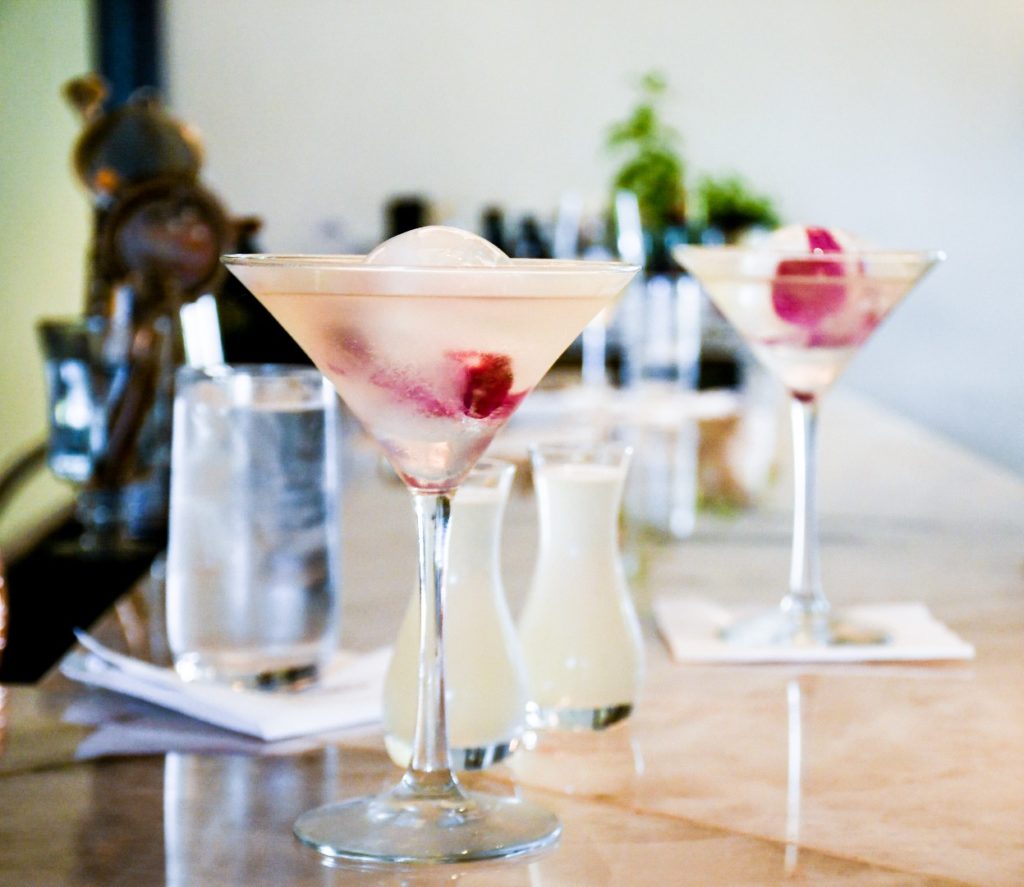 The next morning (our last day!) we woke up and had delish room service from Café Boulud.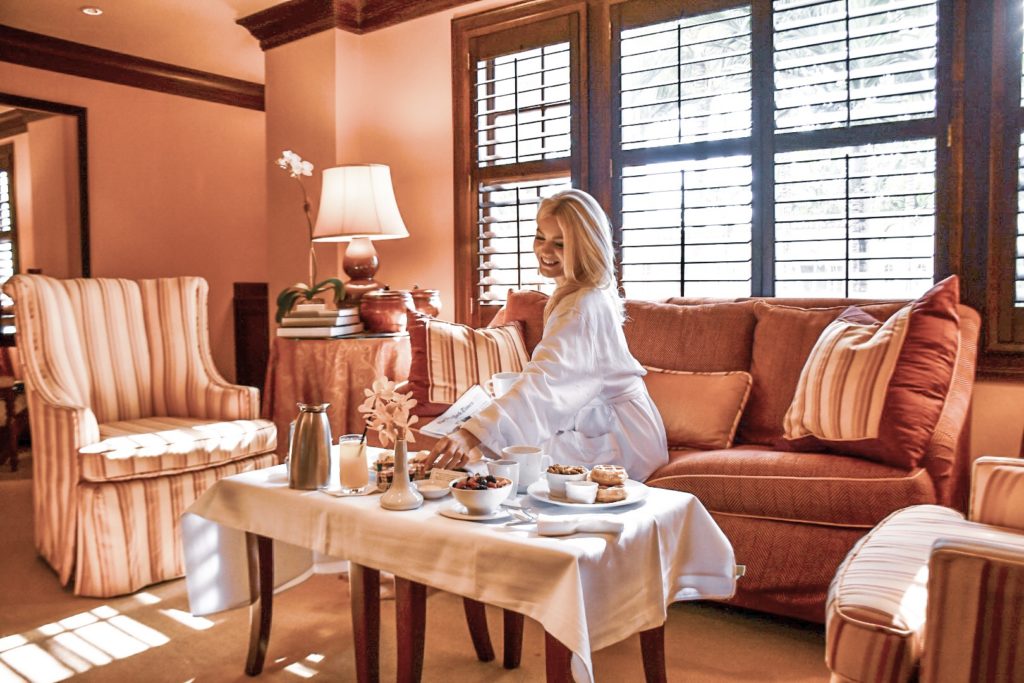 We split the fluffy belgium waffles, fabulous eggs benedict and fresh berries.
Our suite was so amazing and comfortable, we didn't want to leave it!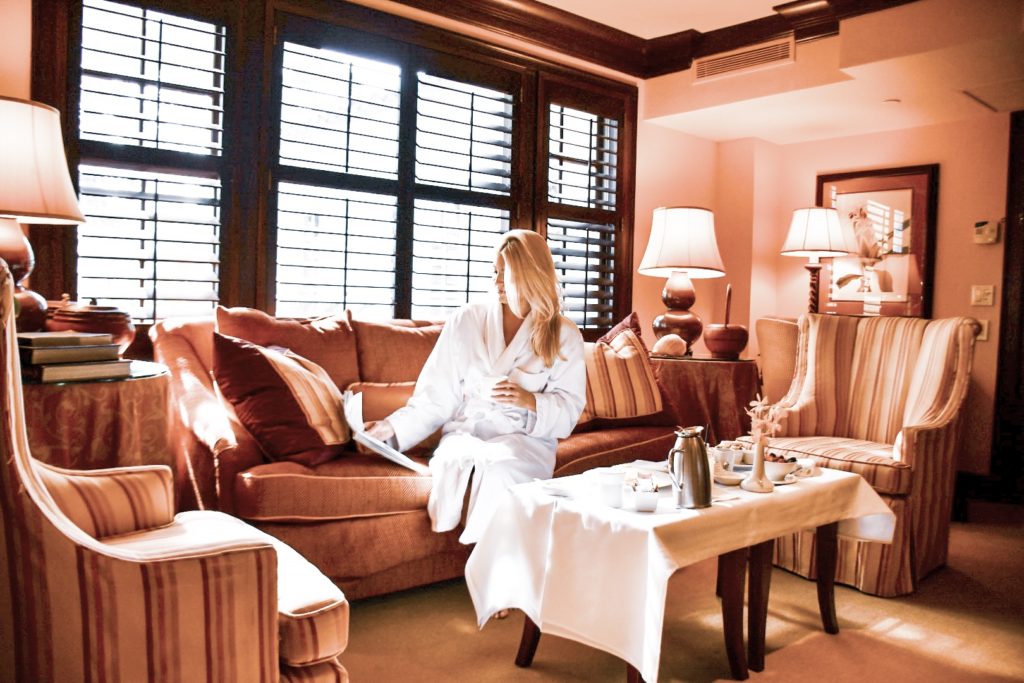 We decided to call Lyft to drive us around Palm Beach for some great sightseeing. For being a small island, there are A LOT of beautiful sights and exquisite architecture to take in!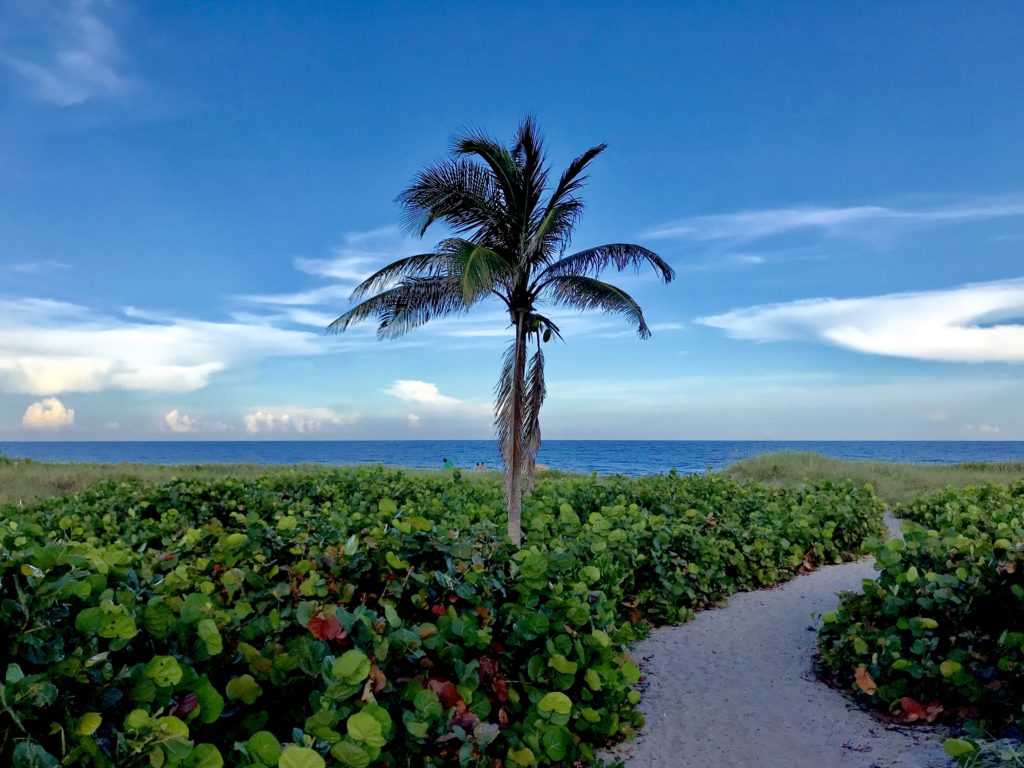 One of the highlights was driving past Mar a Lago. Our Lyft ride continued down the eastern seaside coast and ended in Delray Beach.
We had a great, casual lunch and walked to the beach for some wonderful Vitamin Sea!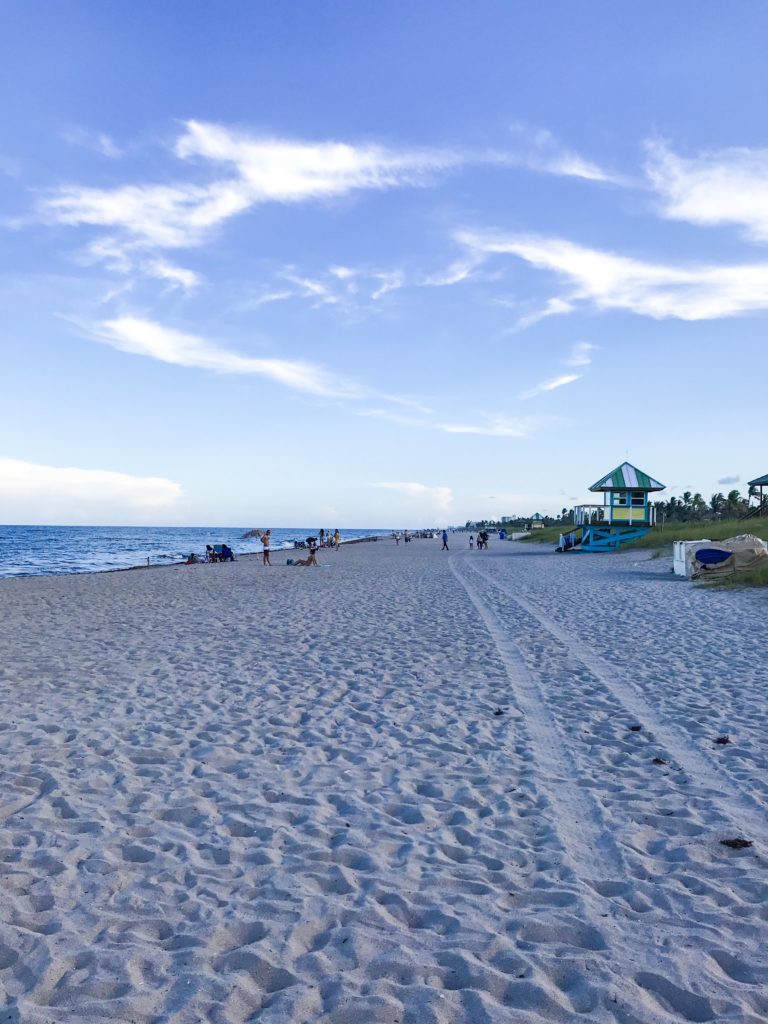 After spending a few blissful hours at the beach, we called Lyft again and headed back to The Brazilian Court for our last dinner in Palm Beach at Imoto. We enjoyed a refreshing dinner of sushi, sake and such!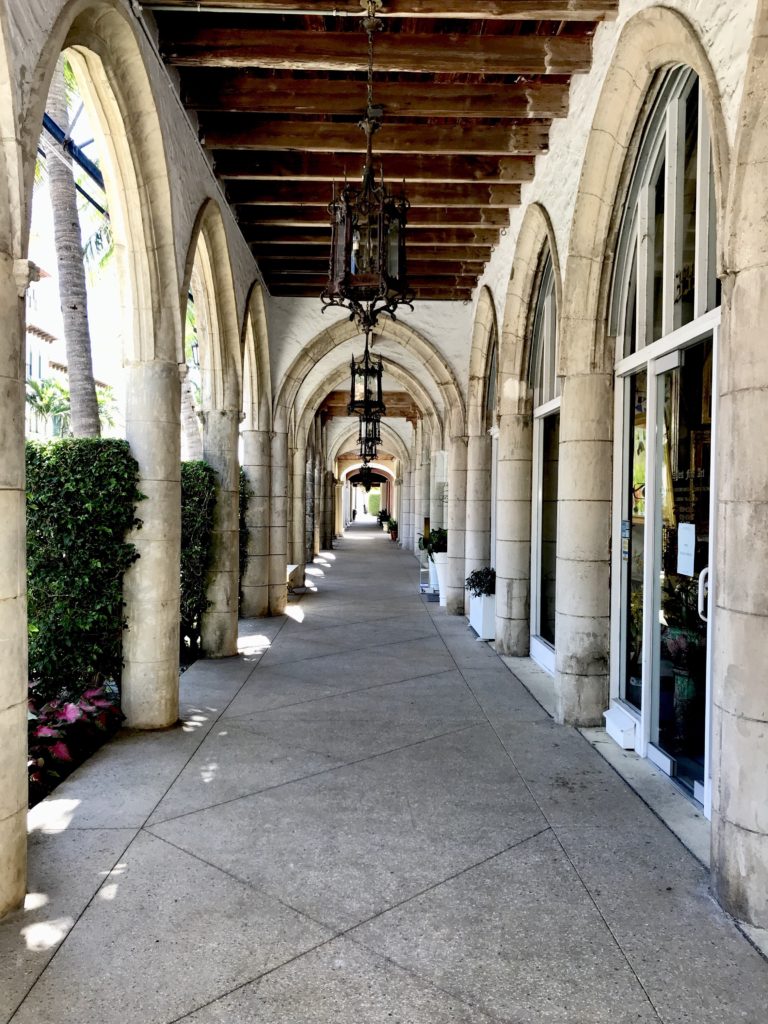 The next morning, we strolled around the beautiful Brazilian Court Hotel one last time, taking photos before (reluctantly!) heading to the airport.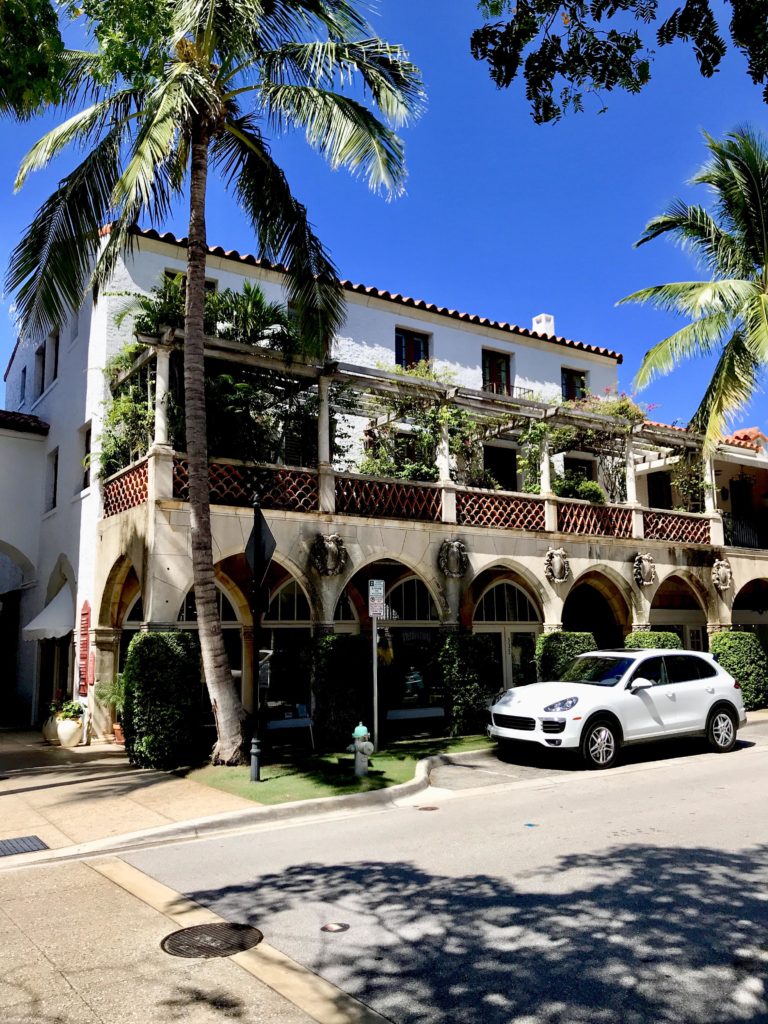 My verdict on The Brazilian Court? Amazing! Friendly and knowledgeable staff, a wonderful quaint feel, great sense of history and lovely lush landscaping. This is a perfect spot for relaxing and re-charging.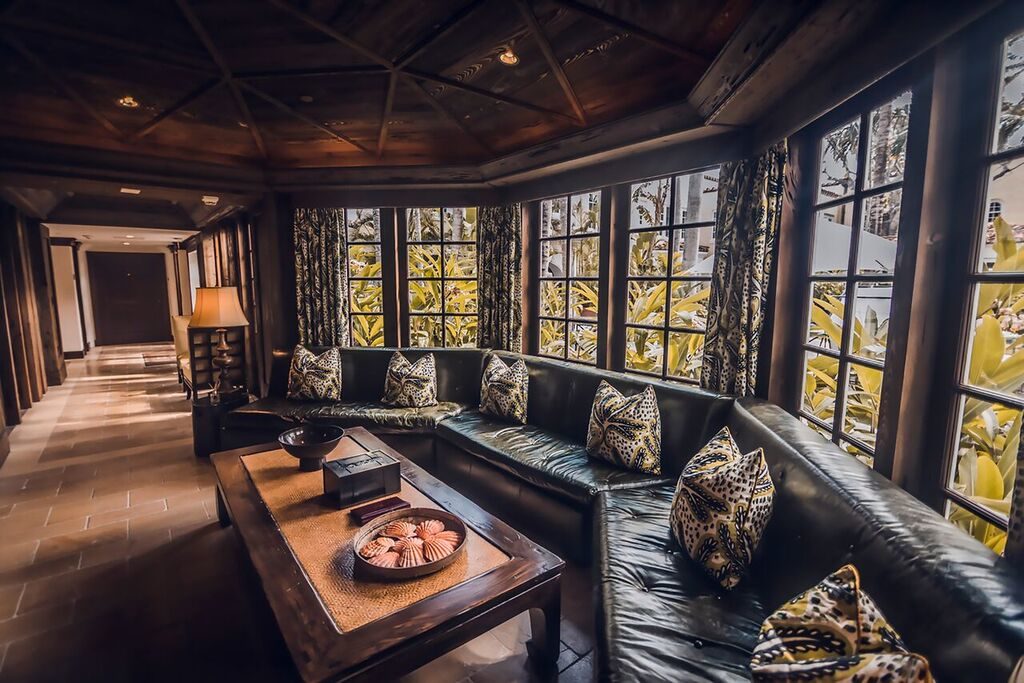 As I boarded my flight for home, I felt rested, rejuvenated and loved everything The Brazilian Court has to offer guests. The Brazilian Court is a luxurious getaway, which I highly recommend!
Summer special being offered now:
"One More Night" at The Brazilian Court Hotel – Palm Beach, Fla.
Available now through September 30, 2018, starting at $259 per night
Stay two-nights and get a third night free, or stay three-nights and get a fourth night free
Celebrate the final days of Summer in style with:

The Palm "Beach" Experience
Cocktails by the pool
A bike ride around town
Shopping at Worth Avenue
*When booking, savings is included in rate.
For more information or to book, please call 561-655-7740 or visit www.thebraziliancourt.com.
*Thank you The Brazilian Court for sponsoring this post