Royal Palms Resort & Spa
Jaxson (my darling golden retriever who also goes by Jax) and I did our first staycation together at the Royal Palms Resort & Spa, kicking off their Royal Paws program and he loved it as much as I did!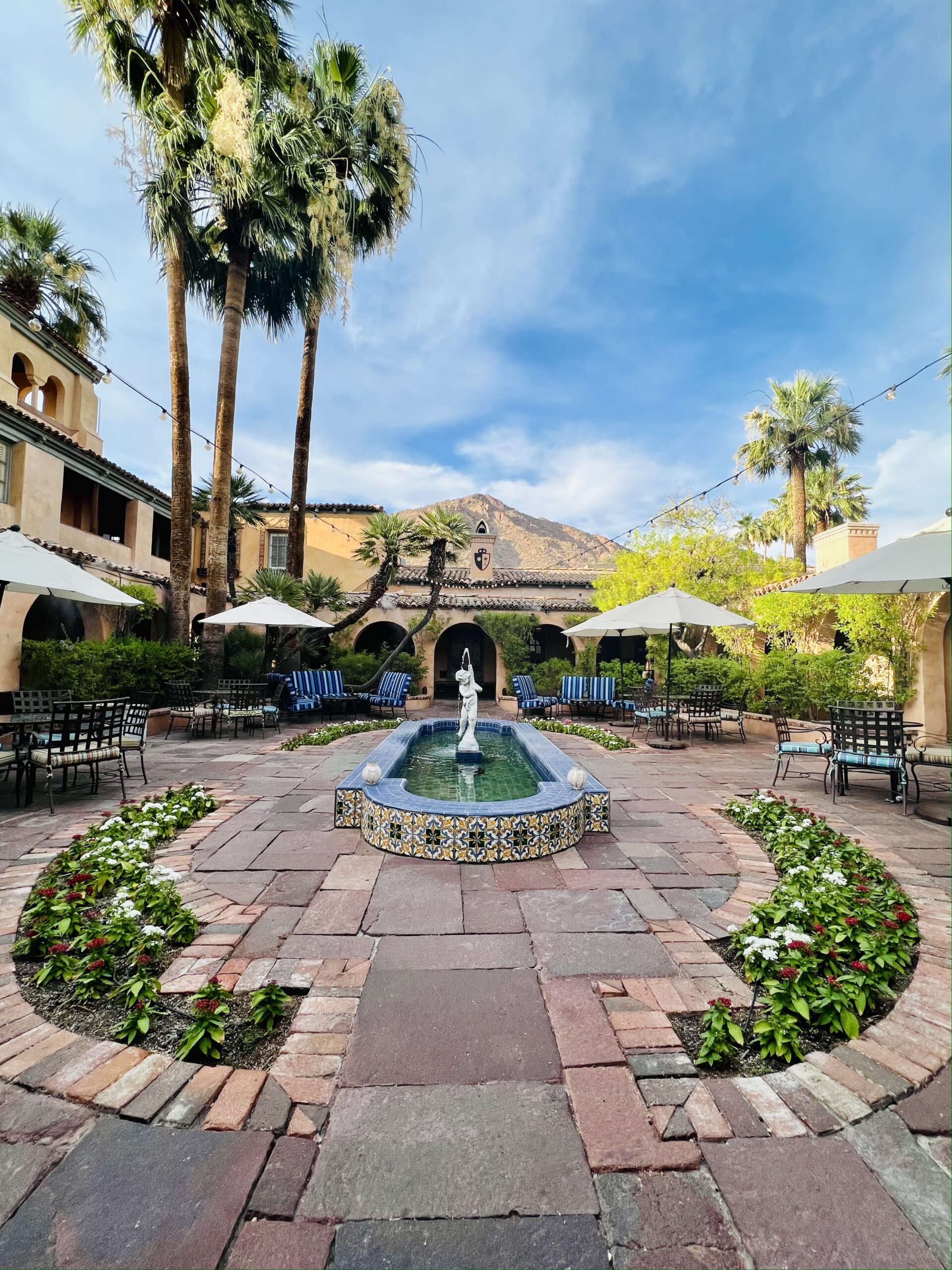 The Royal Palms Resort & Spa is set on nine perfectly manicured acres at the base of Camelback Mountain in the heart of Phoenix and Scottsdale, Royal Palms Resort & Spa elevates the hotel experience to extraordinary heights. Featuring a classic Mediterranean motif, the resort originated as a 1920's desert mansion, reflecting Spanish Colonial architecture at its finest. You can stroll the romantic grounds, stay in artful Spanish-inspired villas and casitas, and treat yourself to five-star service and impeccable cuisine. A luxury spa highlighting Mediterranean modalities and an intimate palm tree-lined pool with private cabanas top the list of coveted amenities at this award-winning resort in Phoenix.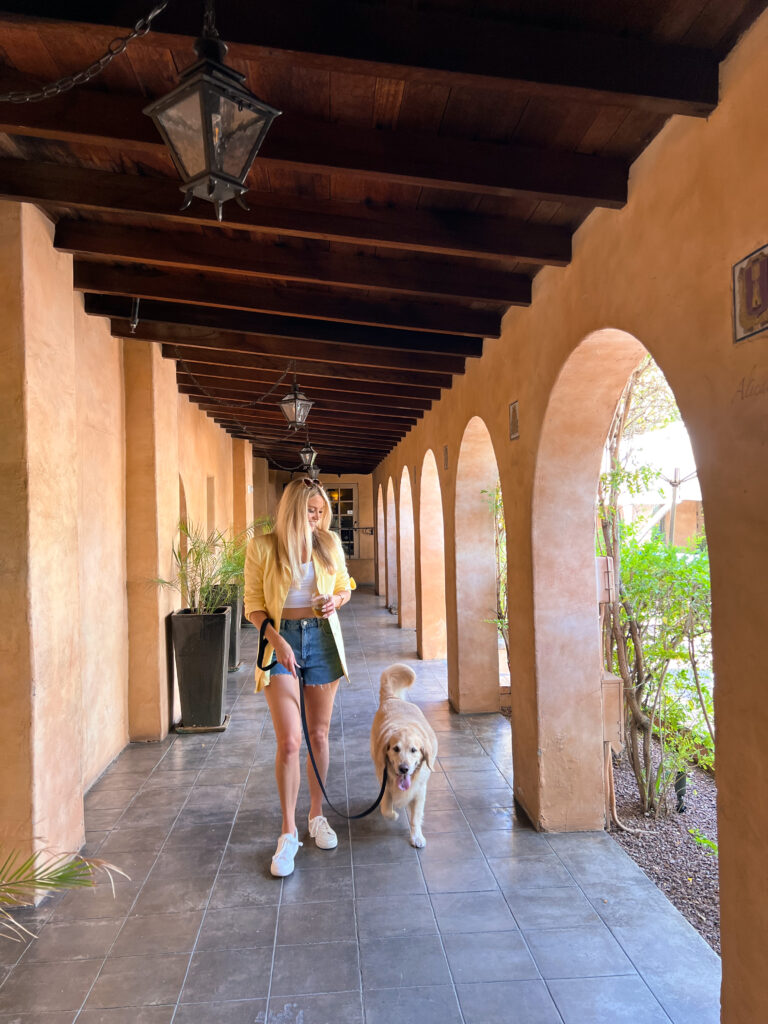 Blazer | Tank | Shorts | Sneakers
Once we were checked in (I was given a glass of champagne) we were off to our Casita where Jax was greeted by an adorable dog bed, bowls and tennis ball for him to enjoy! This is all part of their Royal Paws program.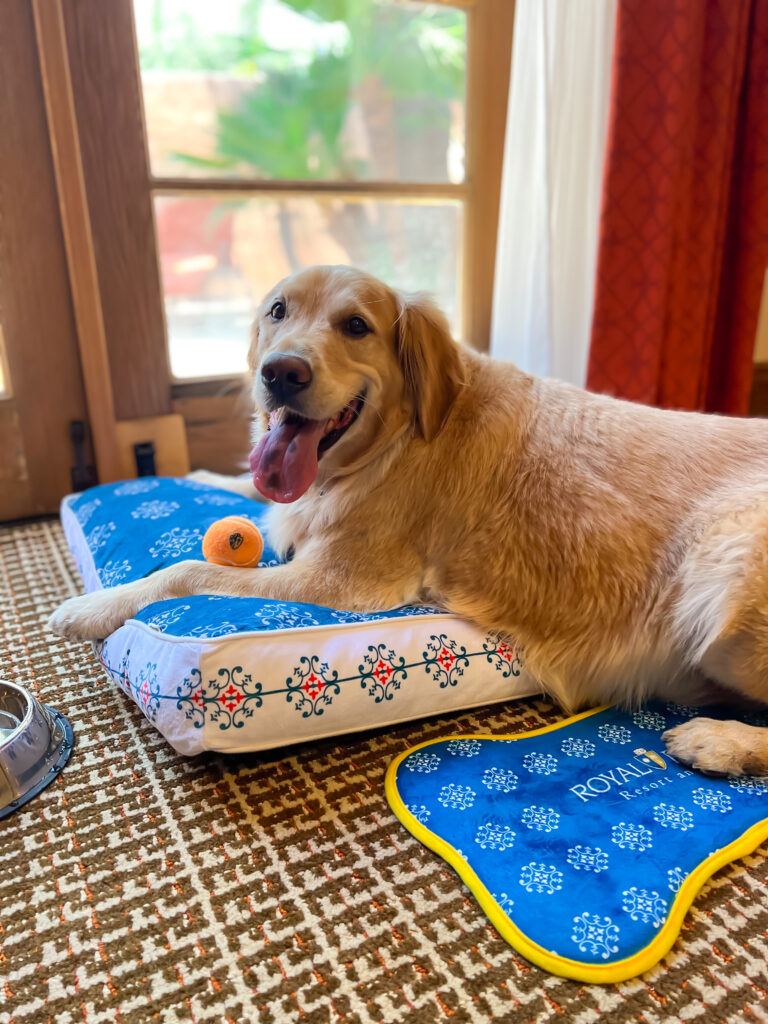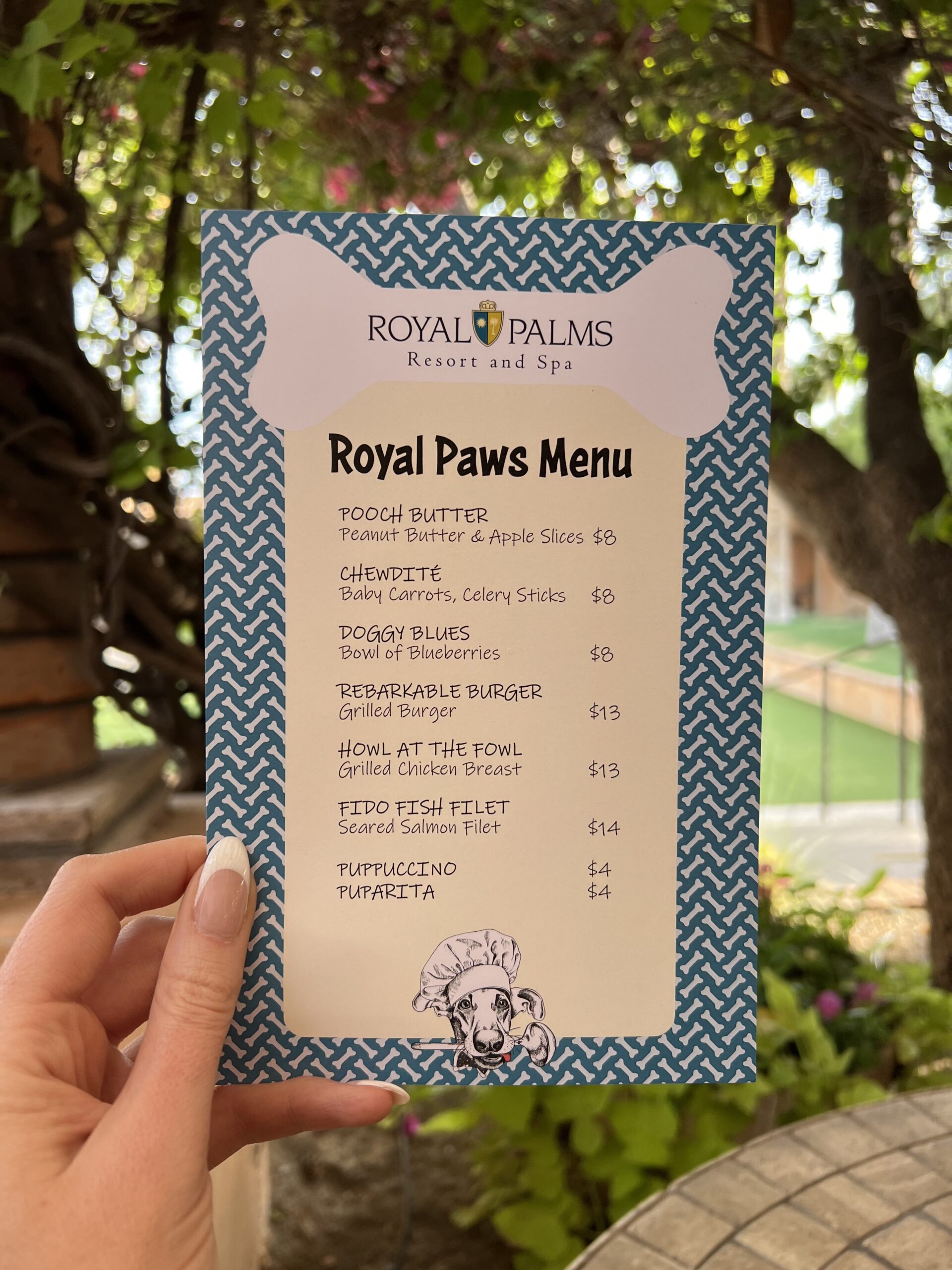 That night we went to dinner at T.Cooks where I enjoyed a spicy shrimp appetizer dish and halibut, while Jax enjoyed "Howl at the Fowl" off of his Royal Paws Menu (so cute and gone in less than 3 minutes haha!)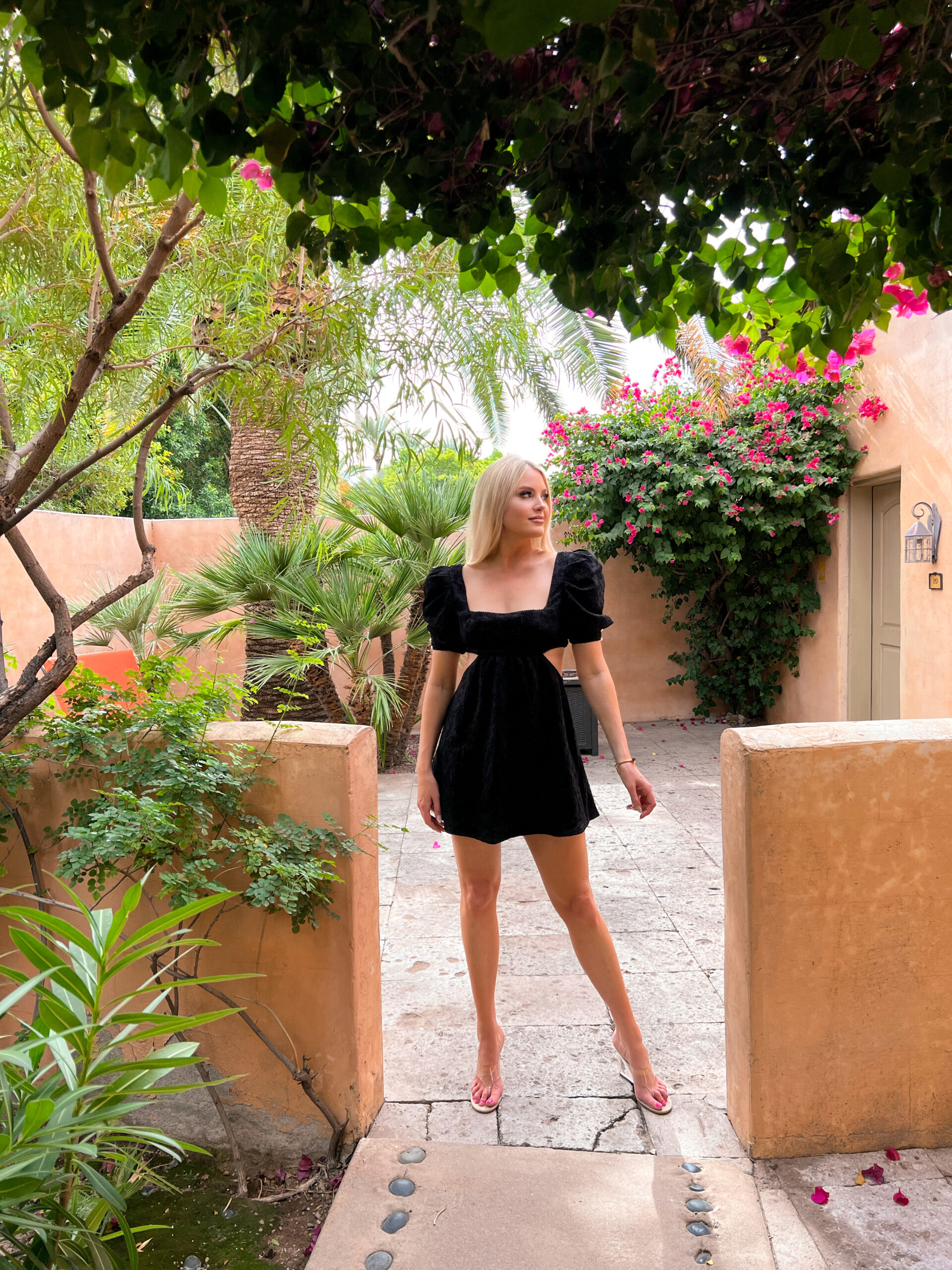 The next morning we enjoyed coffee and breakfast outside on the patio and we took in the incredible views of Camelback Mountain.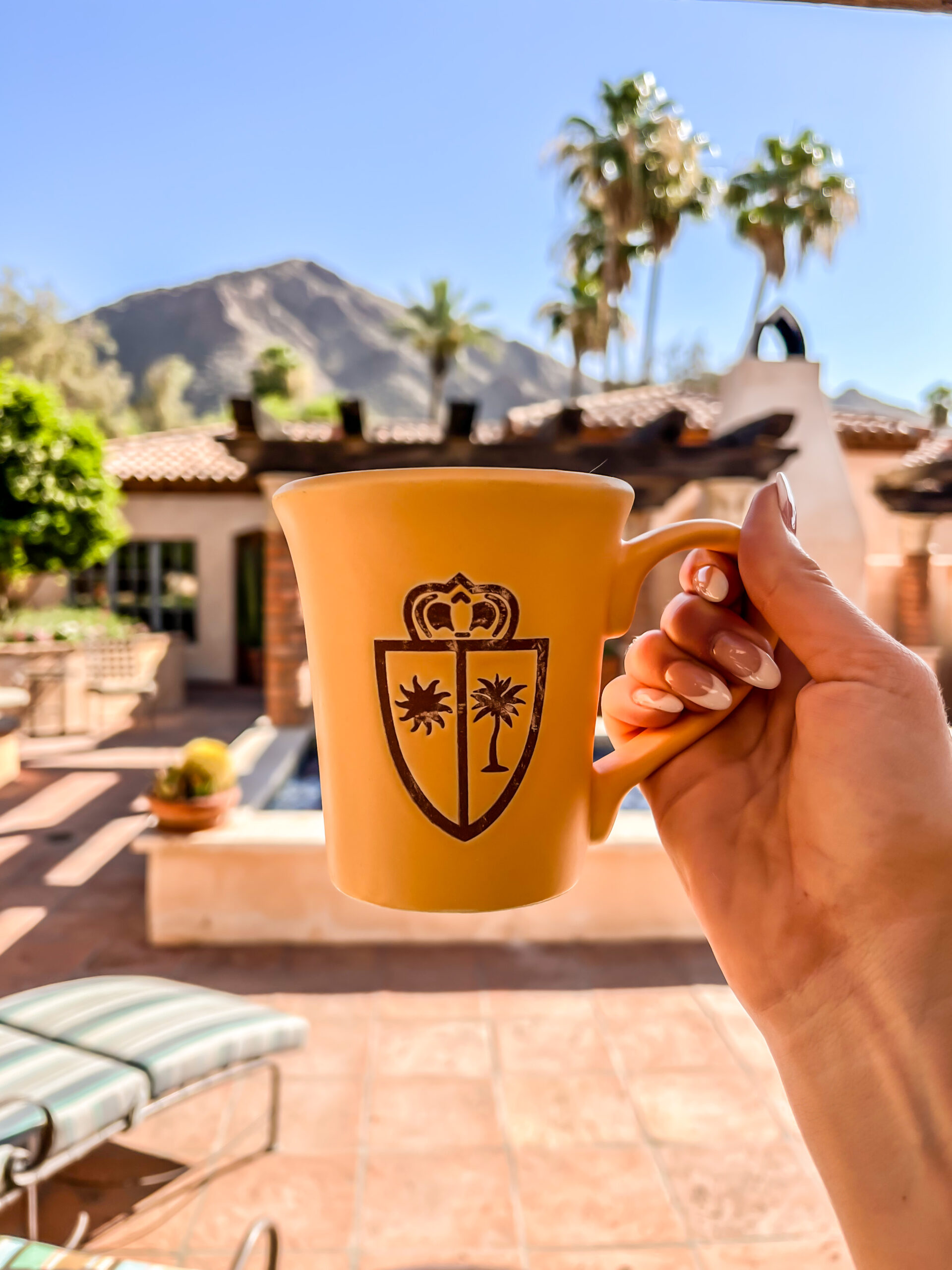 Royal Palms has some great offers this summer you might want to take advantage of…
Fee Free Summer
Fee free and worry free! Plan your summer getaway without the extra costs. Take in a fun day at the pool, wander the grounds with your four legged friend and explore the nearby neighborhood treasures. With no extra resort fee, parking fee or pet fee, you can spend more time planning for your perfect escape.
Book between May 13, 2022 – September 4, 2022 for stays between May 27, 2022 – September 4, 2022.
AZ Resident Rate
Here is an idea! Ignore your backyard this summer and come explore theirs! Locals receive 20% off all summer long, to lounge poolside, sip refreshing cocktails, experience Alvadora Spa and satisfy your taste buds with flavorful dishes from T. Cook's. Use code: 2022AZ to book your staycation, now through September 4, 2022.
Weekday Explorer
Extend the weekend, all week. With a $100 resort credit, indulge in flavorful bites from Cabana Café and T. Cook's, while enjoying craft cocktails from Mix-Up and feeling rejuvenated at Alvadora Spa. Take advantage of the relaxing week days to escape the routine and cheers to summer! Use offer code: SUMMER to book your weekday escape.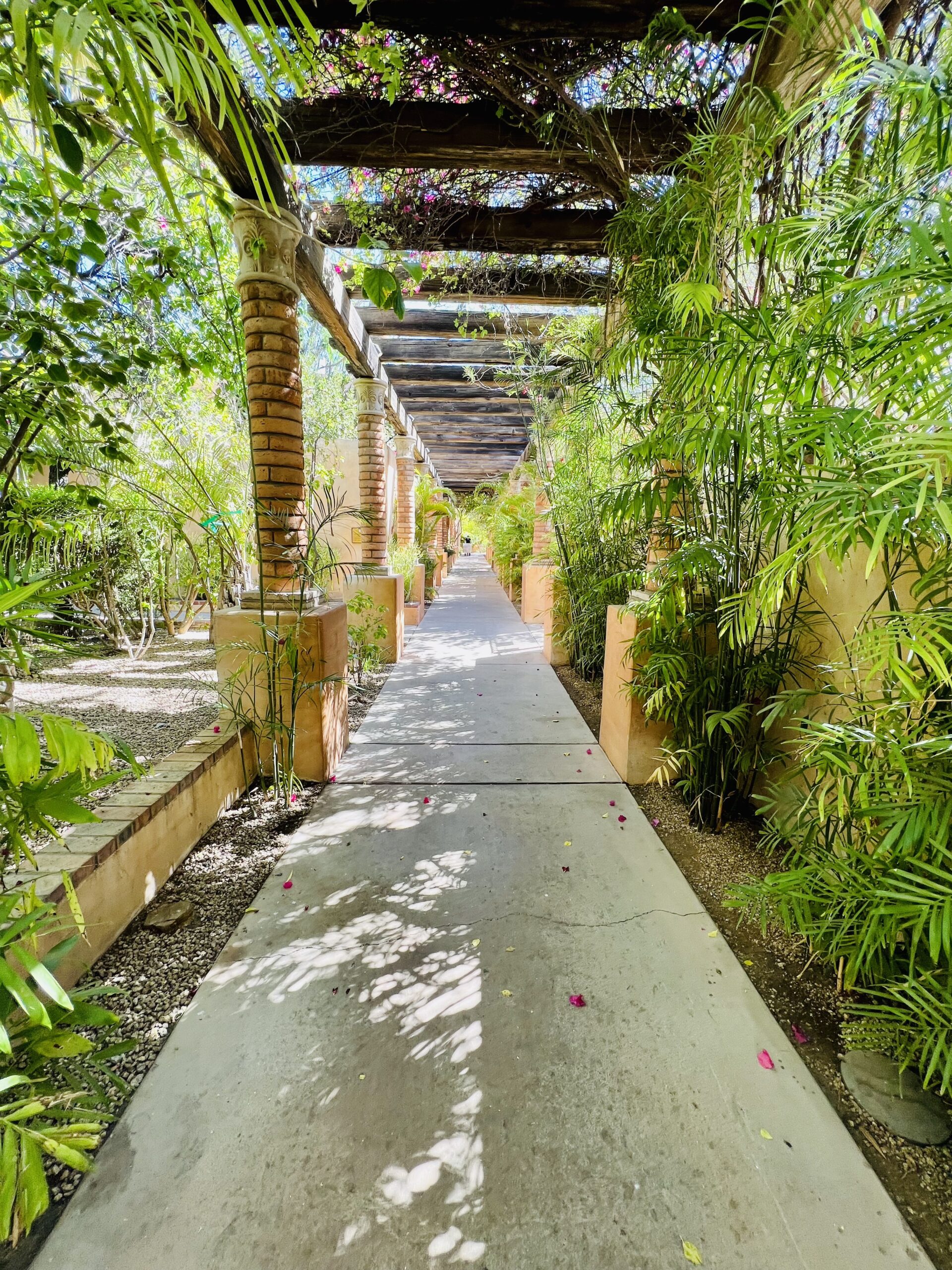 Father's Day Special
For a date night or quality time out with the family, treat dad to a delicious, and well deserved PBJ dinner at T. Cook's. Available only on Father's Day, enjoy a special Prime Rib with Brandy Butter and a Jameson Neat, $69++.
Reservations recommended. Book online through OpenTable, email [email protected] or call 602.283.1234.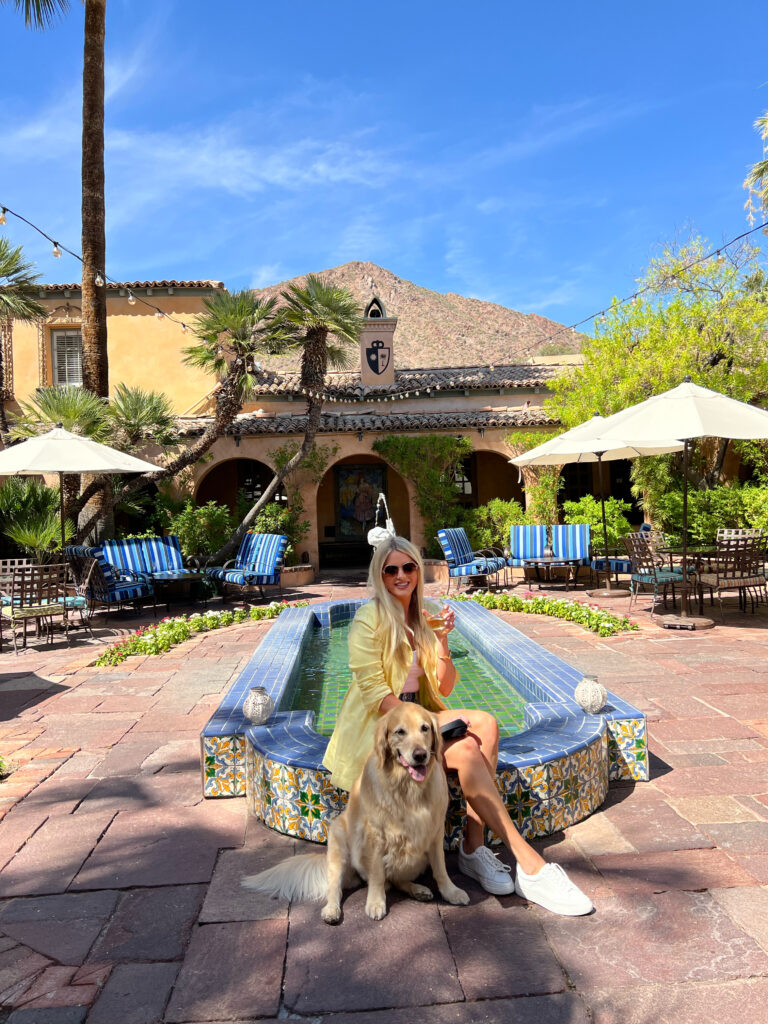 Jax and I LOVED our stayed and he was extremely happy with Royal Paws. If you have a furry friend, Jax and I highly recommend Royal Palms for a getaway.