Newport Beach, CA
Road Trip!
I recently took a road trip to Newport Beach, CA and had a blast! Starting the trip off (along with my engine!) I had the amazing opportunity to test drive an NX 350 Hybrid Lexus from Earnhardt Lexus and I really, really liked it! Not only is it comfortable, efficient with a smooth ride, but it also has so many thoughtful features which include heated and cooling seats (we found this to be a really great feature while crossing the HOT AZ desert). This sharp SUV gets up to 39mpg (seamlessly moving between the gas and hybrid features), has a very accurate navigation system (with a big screen you can actually see) a fun sunroof and so much more! Starting at only $41,995….P.S. I only filled up twice the ENTIRE trip, once in Scottsdale and once in Newport Beach.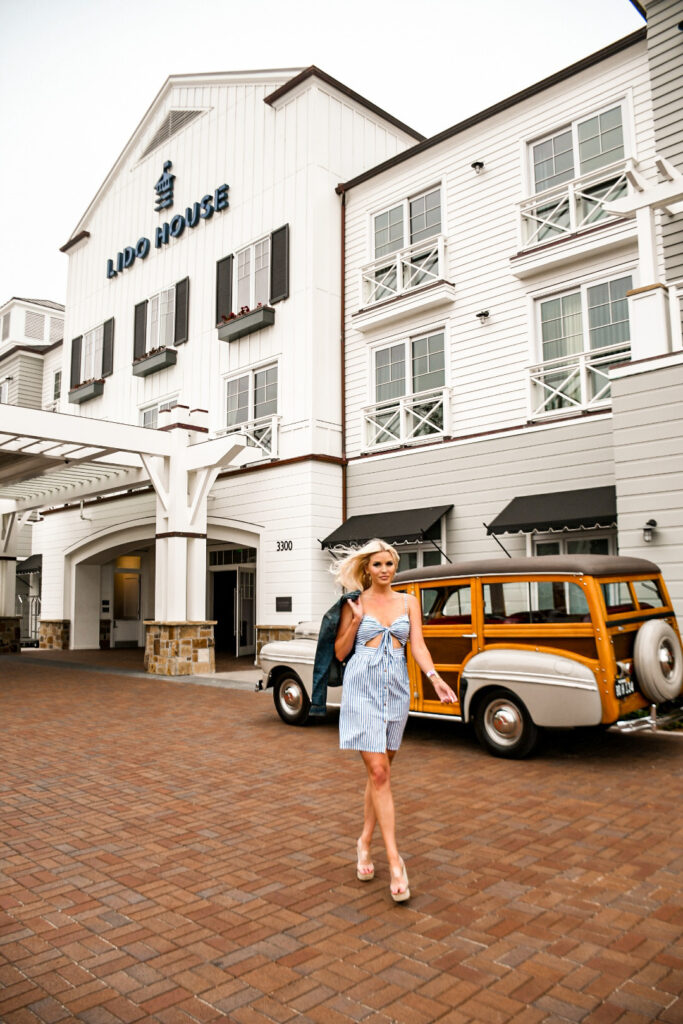 We were so happy to pull into the Lido House while we were enjoying the fresh ocean breezes (with the sunroof wide open, of course), anticipating a few wonderful days ahead. Pulling into the hotel's iconic entrance is always exciting- full steam ahead!  The valet staff is friendly, greeted us with big smiles and led us into the sparkling clean lobby, where we easily (and efficiently) checked in. This was my second time visiting The Lido House and I knew it was going to be (not only) a first class experience, but also very relaxing. With a definitive beach-house style and vibe, Lido House is Newport Beach's favorite guesthouse for both locals and visitors. The hotel's design and iconic architecture celebrates Newport Beach's Cape Cod aesthetic with elegant twists on a variety of clever nautical themes.  Fun fact: Lido House sits on the site of Newport's former City Hall (there will be more references to this fun fact later, so stay tuned). Lido House is truly the "old-new" centerpiece of Newport Beach. I love everything about this beautiful hotel.
The property features 130 guest rooms, including one presidential suite, several executive suites, and five custom designed three-story cottages.
Once we were checked in, we headed upstairs, quickly freshened up so we could check out Topside Roof Deck which is on the rooftop of the Lido House. Cool fact, they are Newport Beach's only rooftop bar 🥂 great atmosphere, great music, GREAT VIEWS and great F&B. The service is impeccable and our drinks were perfect. Topside Roof Deck is currently open Wednesday-Sunday for outdoor dining and takes reservations. This is a place to mix with the locals and the guests of Lido House. 
As the sun was setting over Newport Beach, we (somewhat reluctantly) left for dinner at one of the local Newport favorites, Gulfstream, which is part of the  Hillstone restaurant family. Fun fact #2, I go to Houstons or Hillstone for a smart cocktail, business lunch or relaxing dinner almost weekly back home in AZ My suggestion is to try their amazing grilled artichokes as a fun, shared appetizer! I simply can't resist ordering them whenever they are in season….and they were on the Gulfstream menu that evening! Score!
The next morning after a refreshing night's sleep, I had a wonderful deep tissue massage in the Boost Spa (located inside Lido House) by Thomas, my masseuse. It was the perfect way to continue all the relaxation that was setting in.
After my massage, I headed to the pool for the afternoon, enjoying our private cabana, champagne and lite bites. It was such a relaxing and enjoyable day!
Watch the video here or below
 

 

View this post on Instagram

 
That night we were so excited to experience  Mayor's Table for dinner. The cuisine, presentation and impeccable service is nothing short of AMAZING! So here's more info, as promised! The Mayors Table is actually on the site of the old City Hall and has a focus on fresh seafood (my favorite) and vegetable cuisine, including an open action kitchen. Mayor's Table is both a premiere dining destination and a local neighborhood hot spot. They serve breakfast, lunch and an incredible dining experience. You must try it when in Newport!
Started with:
1. WAGYU & CAVIAR
Hand-cut beef, caviar, ginger, crème fraîche, brioche 
2. HAMACHI CRUDO
Strawberry, avocado, spring radish, white soy vinaigrette
3. PORKCHOP
Mountain huckleberry and habanero chutney, onion jus, sweet potato purée
4. MAINE LOBSTER PASTA
House-made orecchiette, lobster bisque, fresh lobster
5. & 6. DESSERTS (Delicious!)
Watch my video here for full meal or see below:
 

 

View this post on Instagram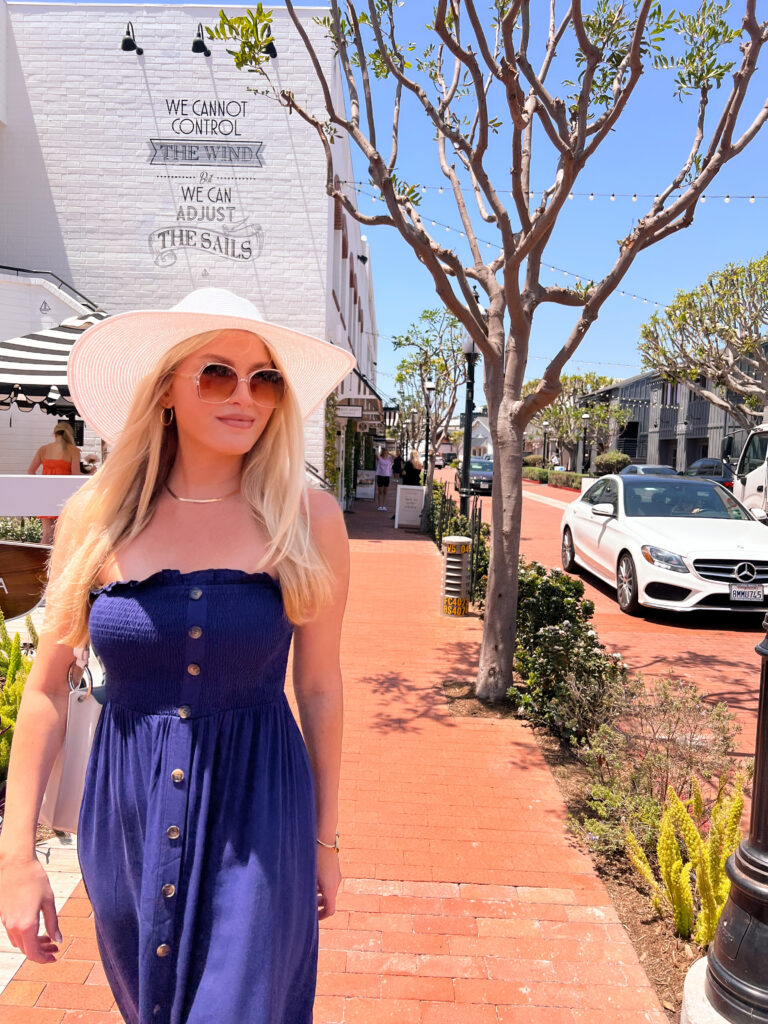 View this post on Instagram

 
The next day we rode beach cruiser bikes (courtesy of Lido House and free for hotel guests) along the Boardwalk to the Newport Pier and onto Balboa Island.  So much fun! Watch the video below or here
 

 

View this post on Instagram

 
My overall takeaway on Newport Beach? I LOVE IT! If you are thinking of visiting, don't hesitate! Book your stay today and enjoy. If you prefer air travel over driving, the OC airport is conveniently located to everything Newport Beach!