L'Auberge Del Mar
Located in the heart of Del Mar and affectionately known as being the heart of Del Mar, L'Auberge is a true dream home by the sea. This award-winning California luxury resort overlooks the Pacific Ocean from one of Southern California's most picturesque coastal villages. Estate-style guest rooms and suites, a full-service spa, dreamy dining options, a beautiful bar, tennis courts and an inviting ocean-view pool are just a few reasons to get yourself here. When we pulled into the magnificent entrance, we were greeted by the friendly and helpful valet team immediately. They cheerfully offered us water, unpacked our luggage and escorted us over to check in. The check in process was seamless and easy, again overseen by a friendly staff who were very helpful explaining the property to us. A flute of champagne was offered (and accepted!) to each of us and we were whisked off to our amazing room. Passing through the elegant lobby and bar area, we began to understand why L'Auberge is known as being the heart of Del Mar. Our hearts were certainly happy to settle in for a wonderful visit!
The rooms are bright, airy and immaculate with elegant, plush bedding. All rooms have private outdoor spaces to enjoy the views of Del Mar while sipping morning coffee or a possible afternoon cocktail. There are so many luxurious amenities within L'Auberge. Our visit was restful, restorative and luxurious, a perfect combination for recharging from the outside world.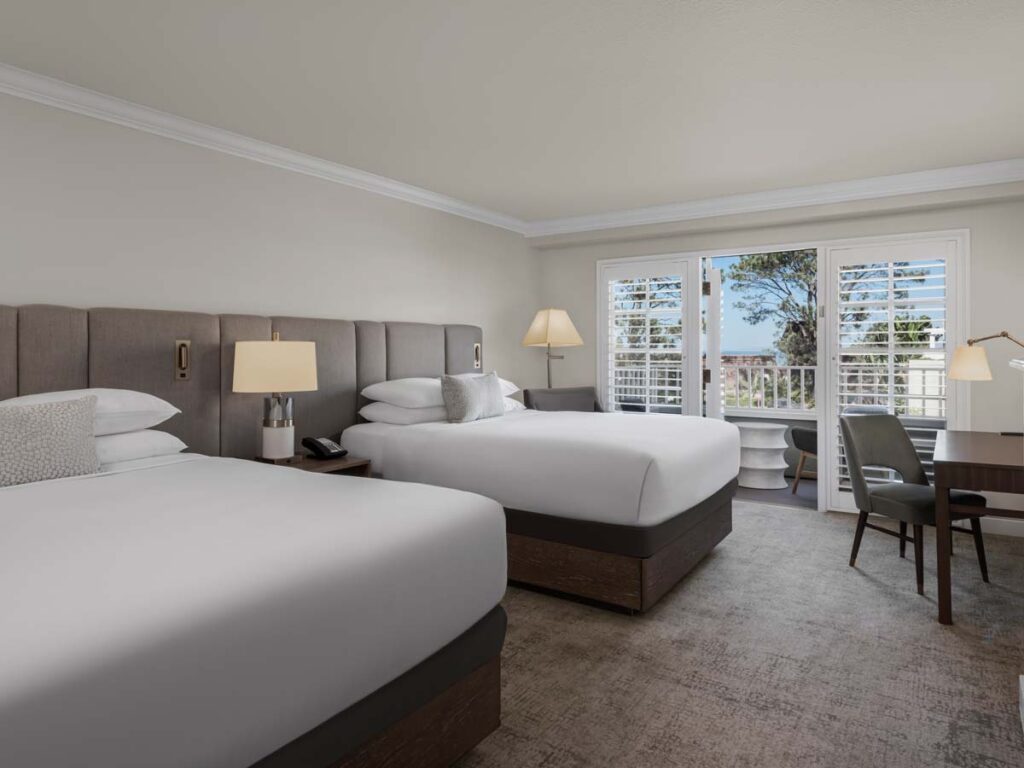 Once settled into our beautiful room, we decided to head down to the onsite Adelaide restaurant, where we had dinner reservations. Adelaide is located on an expansive (covered and open) terrace overlooking the beautiful pool with breezy ocean and coastal views. The sun was beginning to set as we were seated and the view was spectacular! We asked our server a little about Adelaide and learned that the restaurant embraces the bounty of the Pacific ocean from Baja to the North Salish Sea. They work with local farmers and fisherman to feature responsibly sourced, sustainable and honest, fresh offerings. After hearing about the evening suggestions, we settled on a few choices which included the fresh halibut and hamachi. The attentive dining service was outstanding.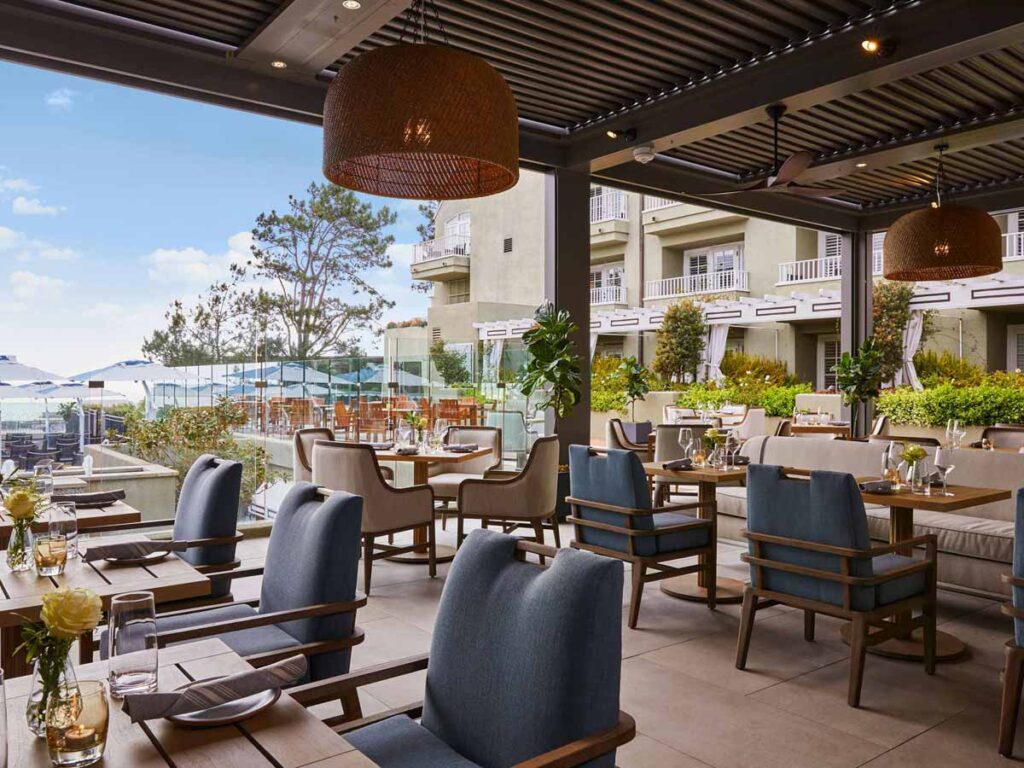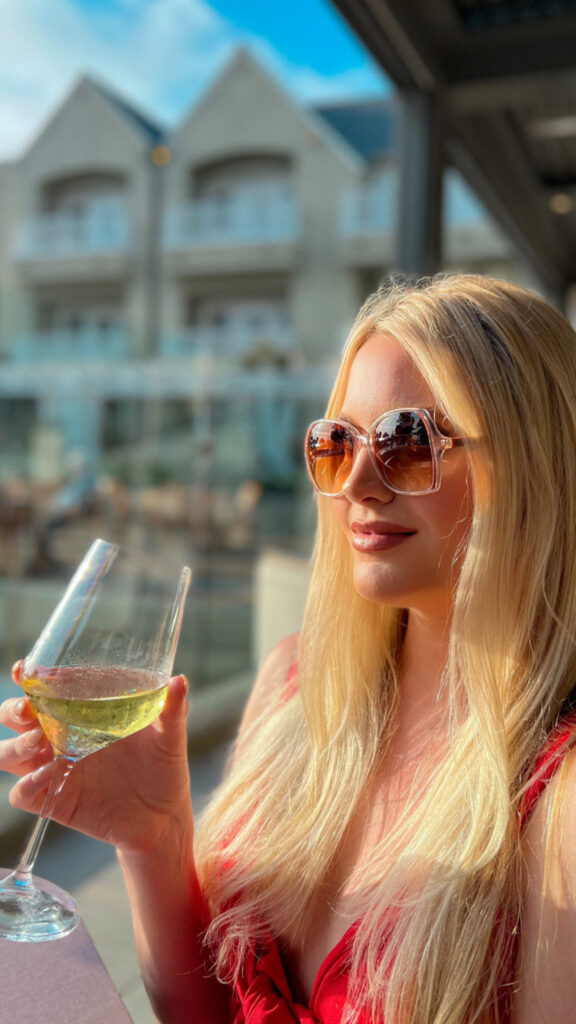 L'Auberge Del Mar has the fabulous Adelaide, along with Lyric Coffee, a Pool Bar, expansive Lobby Bar/Lounge and excellent room service. It's the perfect getaway!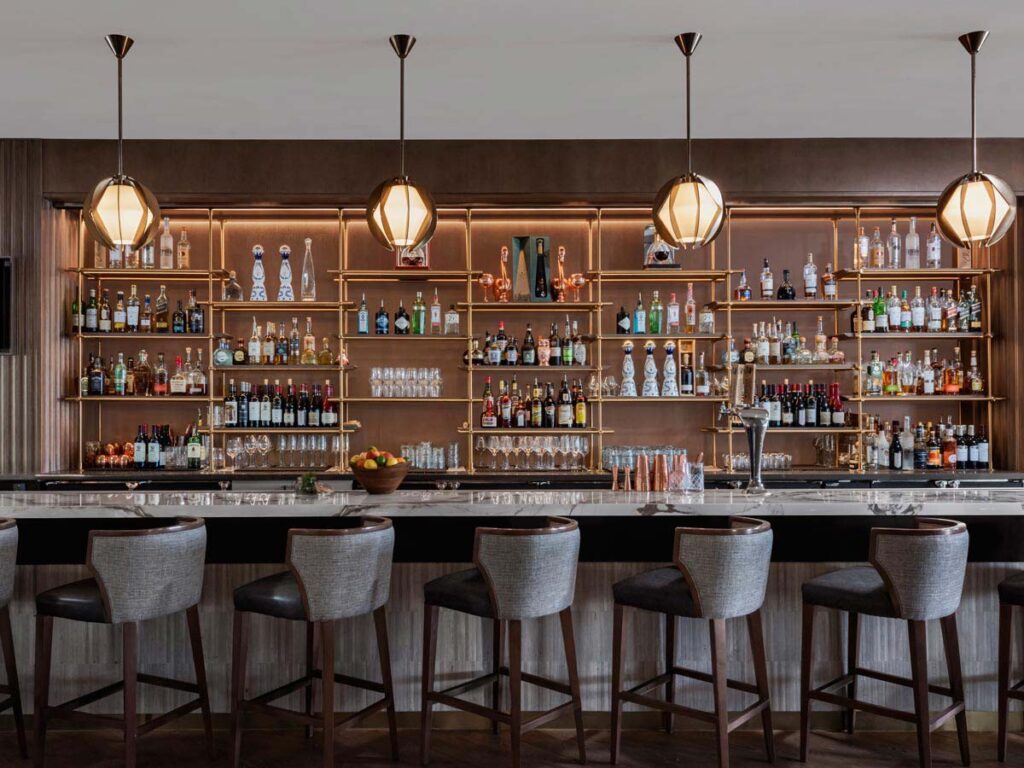 L'Auberge is dog friendly and also has some great amenities like:
Lighted Tennis Courts and Equipment usage
Access to the 24-hour Fitness Center
Scheduled Fitness Classes
Beach Chair, Beach Towels and Beach Umbrella
Beach Cruiser Rental (2 hours daily per guest)
Village Shuttle (Two Mile Radius)
Electric Vehicle Chargers
In-room and public space high speed Wi-Fi
Local calls and 800 access calls
In-Room Coffee and Tea Service
Seasonal Beach Valet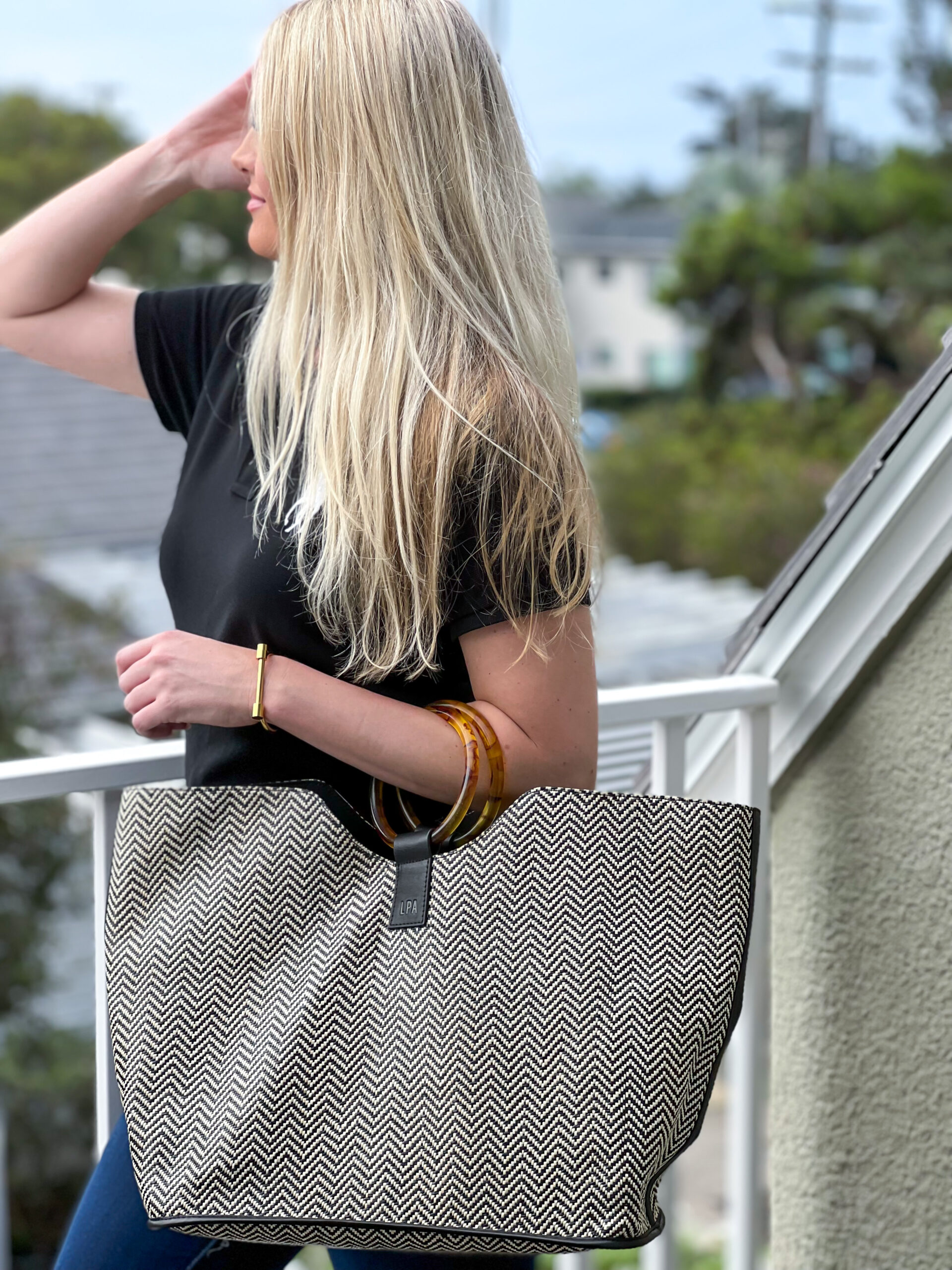 Great travel bag here
Absolutely loved my stay at L'Auberge Del Mar, I can't wait to return!