Myrtle Beach, South Carolina
*This post about Myrtle Beach, South Carolina was from my recent trip that took place the week before Hurricane Ian struck the beautiful area. While many people are still struggling to return to normal, please know my most hopeful thoughts are with all who reside in the areas that were affected by the hurricane.*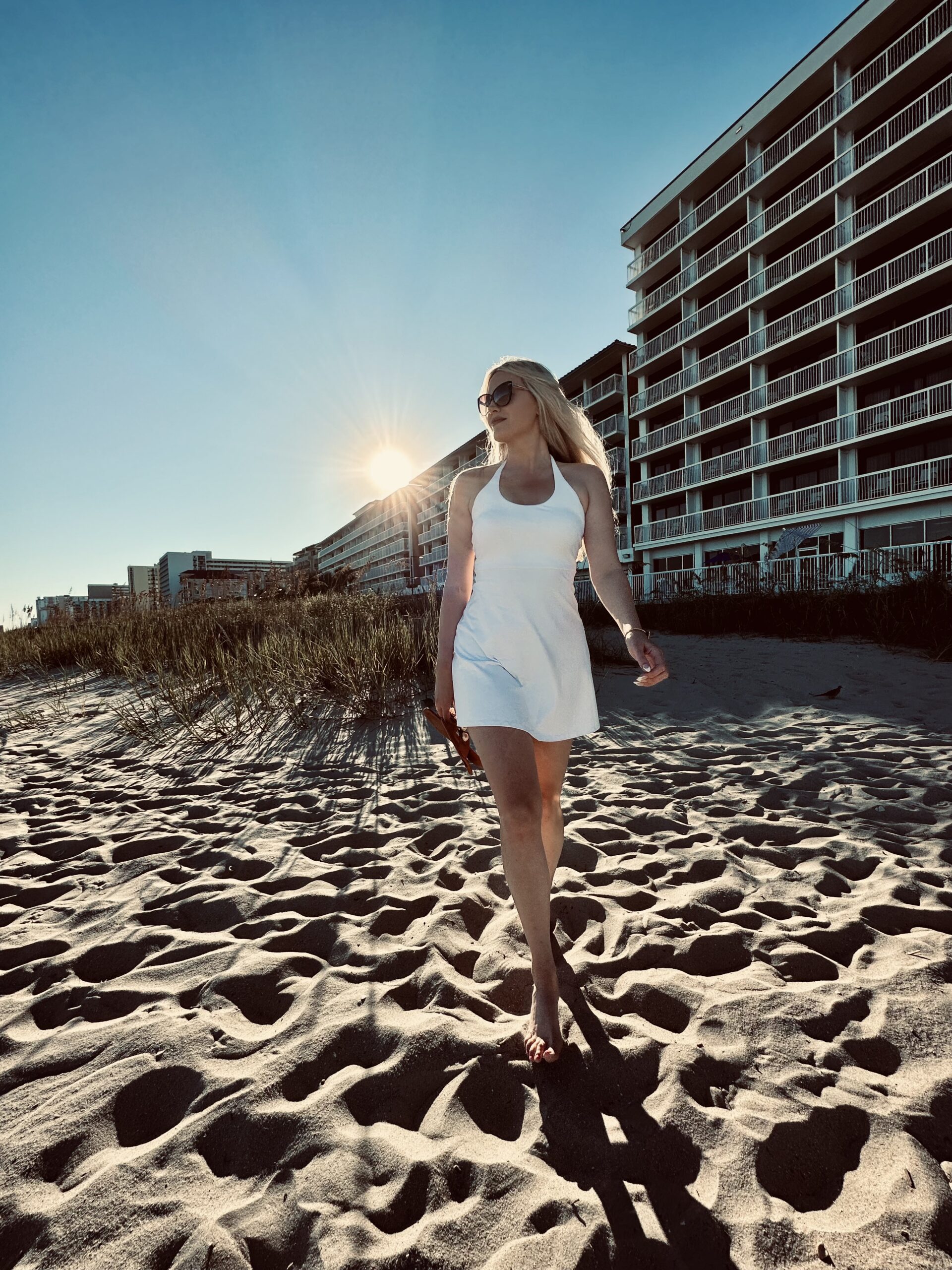 From the moment you arrive in Myrtle Beach, you will probably feel this is where you belong. Myrtle Beach isn't just any beach, it's The Beach. A community that stretches 60 miles along the shore and is connected by a shared love of the sea. From couples to families to anyone just looking to put their toes in the sand, it welcomes and encourages everyone to find their place in the most wonderful place there is, The Beach! Read on for more fun details.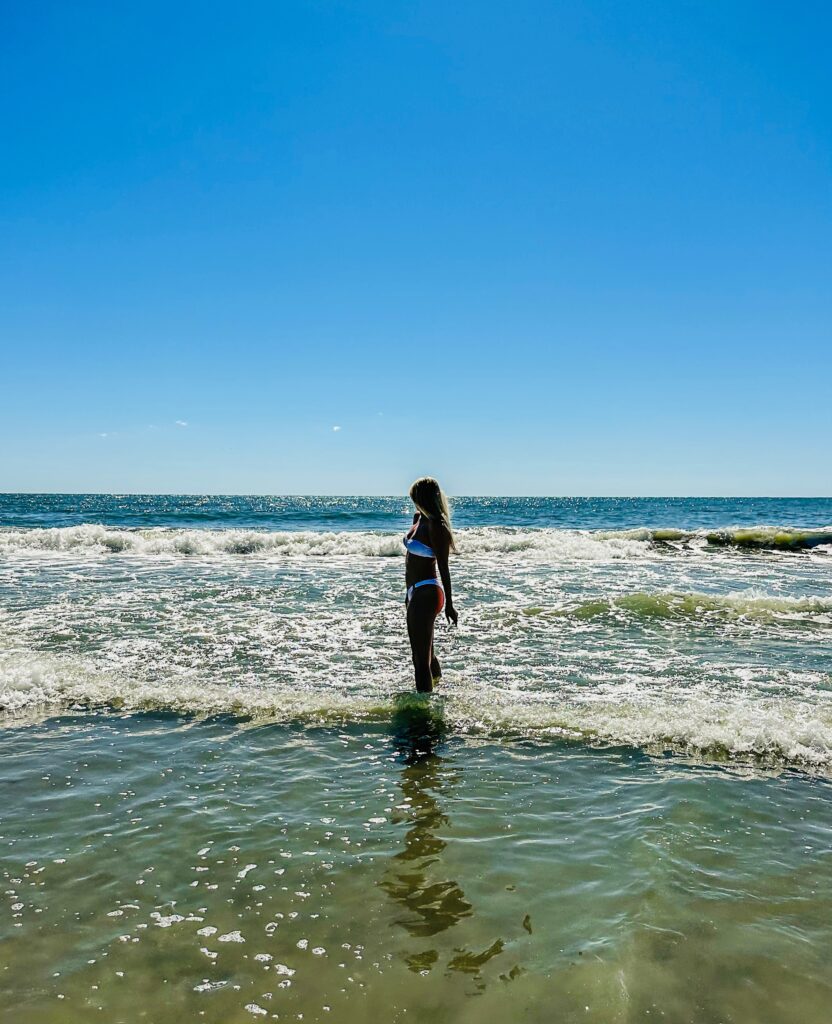 As I mentioned above, there are 60 miles of breathtaking beaches with 14 unique communities that make up the area known as The Grand Strand. The Grand Strand includes 6 distinct beaches & 2 gorgeous state parks.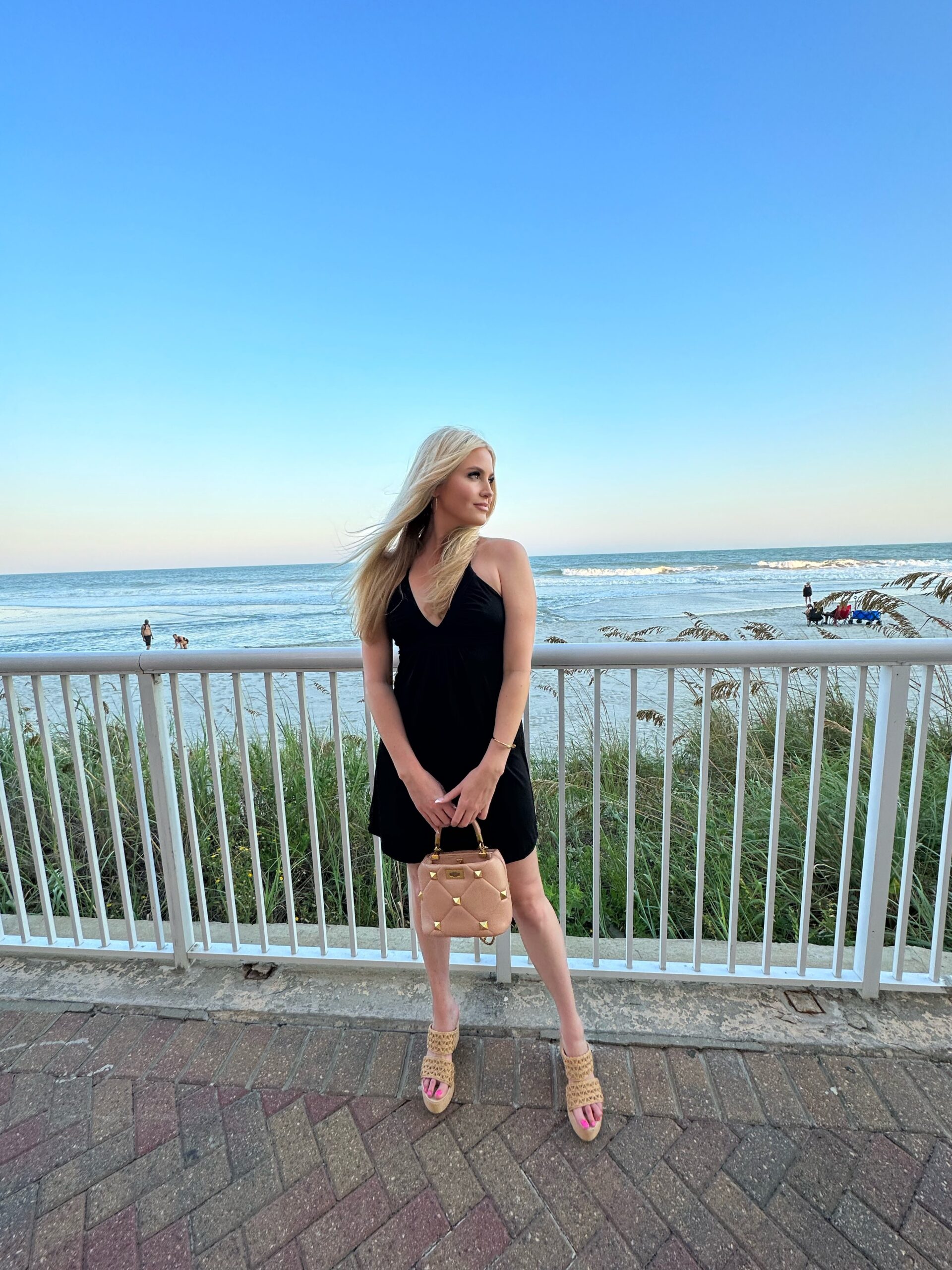 Myrtle Beach has more than 90 golf courses and 50 Mini Golf Courses, which is why it's also known as the "Seaside Golf Capital of the world" and the "Mini Golf Capital of the world."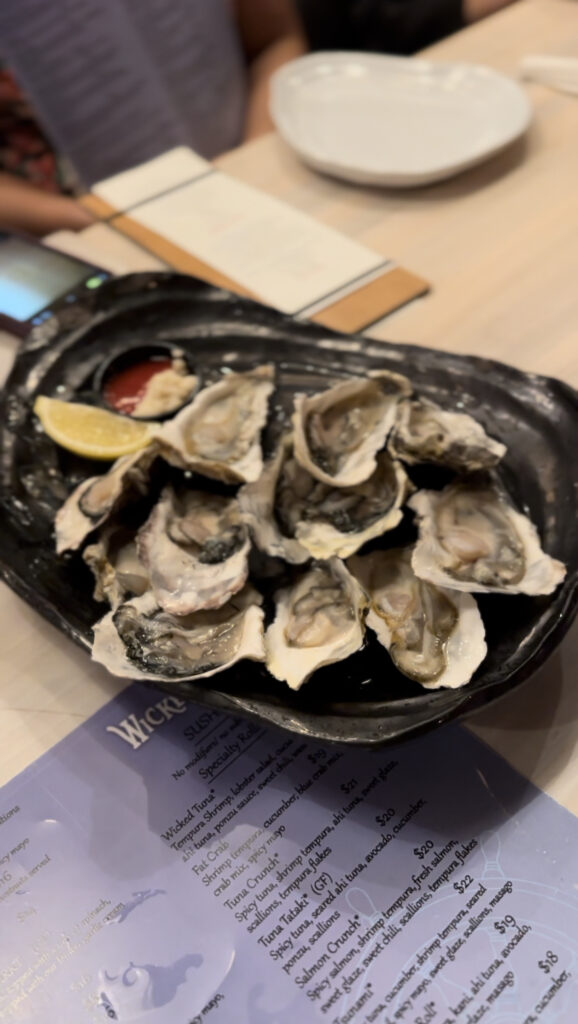 Fun fact: there are more than 1,800 restaurants in Myrtle Beach with top-notch cuisine from all over the world. I discovered we could eat out once a week (for 34 years!) and never go to the same restaurant twice.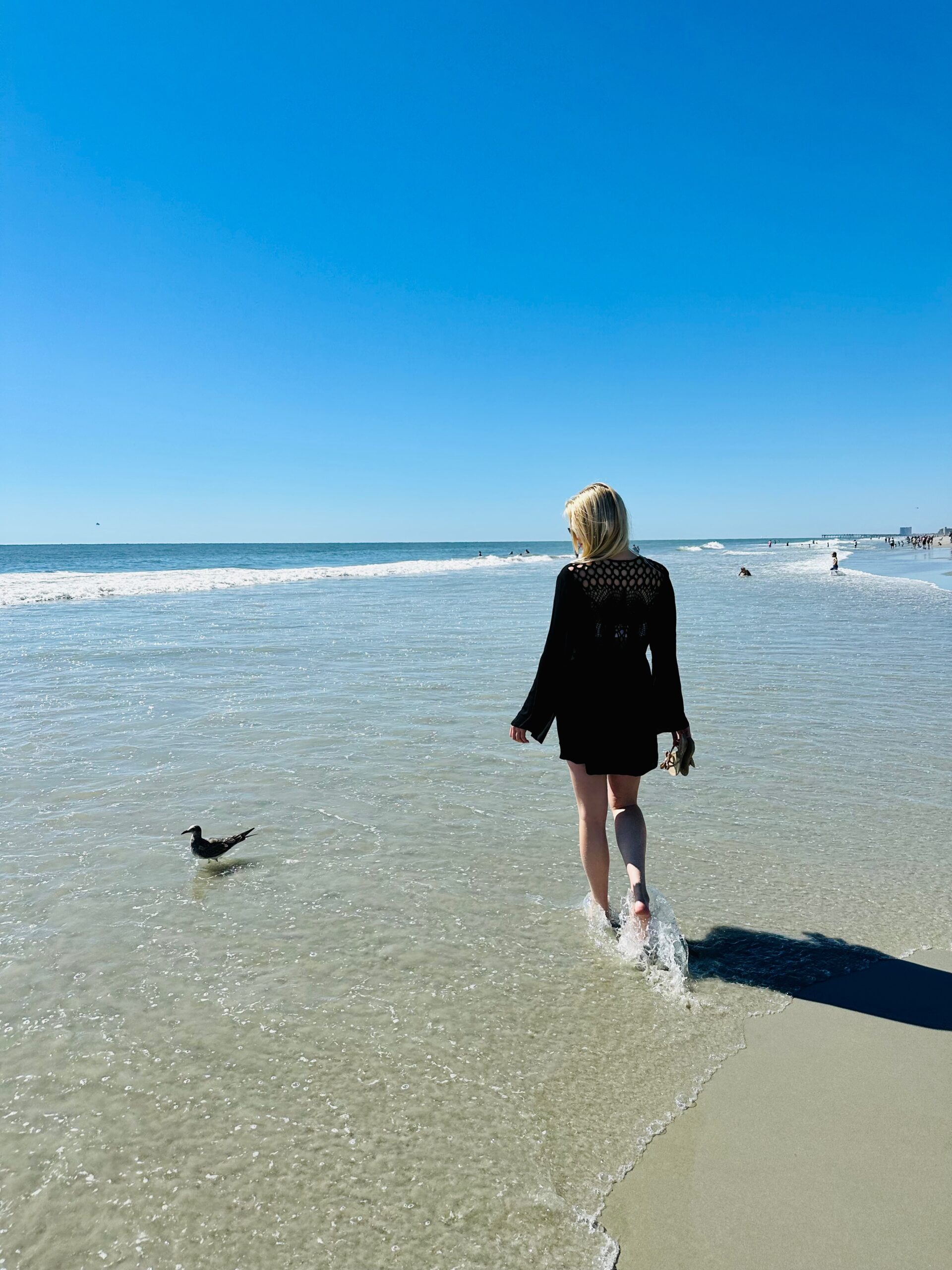 Myrtle Beach also has more than 157,000 amazing accommodations spread out across 425 hotels and resorts. That's more rooms than Las Vegas!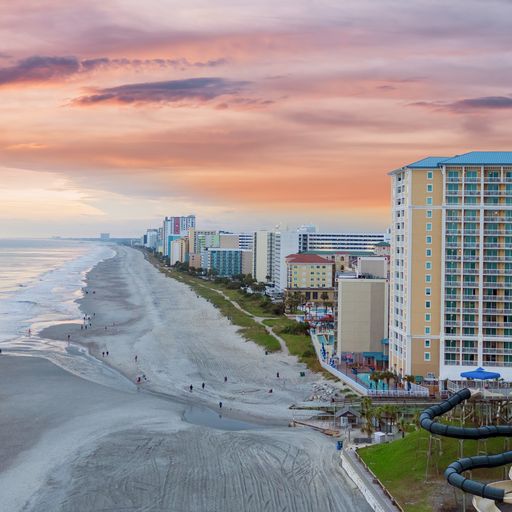 Now let's get on with my stay at the beautiful Westgate Myrtle Beach Oceanfront Resort!
Overlooking the beautiful Atlantic Ocean in the heart of the Grand Strand, Westgate Resorts Myrtle Beach Oceanfront Resort offers a relaxing beach experience. Unwind on miles of beautiful beach that's within steps of the resort. Enjoy one of the two large outdoor pools, lazy river or have a refreshing drink in the pool bar. The kids will be thrilled with the water play area or be entertained by the Activities Department with a variety of kid friendly activities. This fabulous resort is located across the street from Family Kingdom Amusement Park, adjacent to Splashes Water Park and within minutes of Broadway at the Beach and Myrtle Beach International Airport. Westgate Myrtle Beach Oceanfront Resort is the perfect resort for individuals and groups of all kinds.
I've hard that Westgate has some of the best Orlando resorts for families, but I was so happy by the great offerings at Westgate Myrtle Beach!
I stayed in a 2 bedroom suite on the 14th floor (with amazing views!) and waking up to expansive views of the ocean every morning was incredible! I left the windows open and fell asleep to the sounds of waves crashing below. It was GREAT.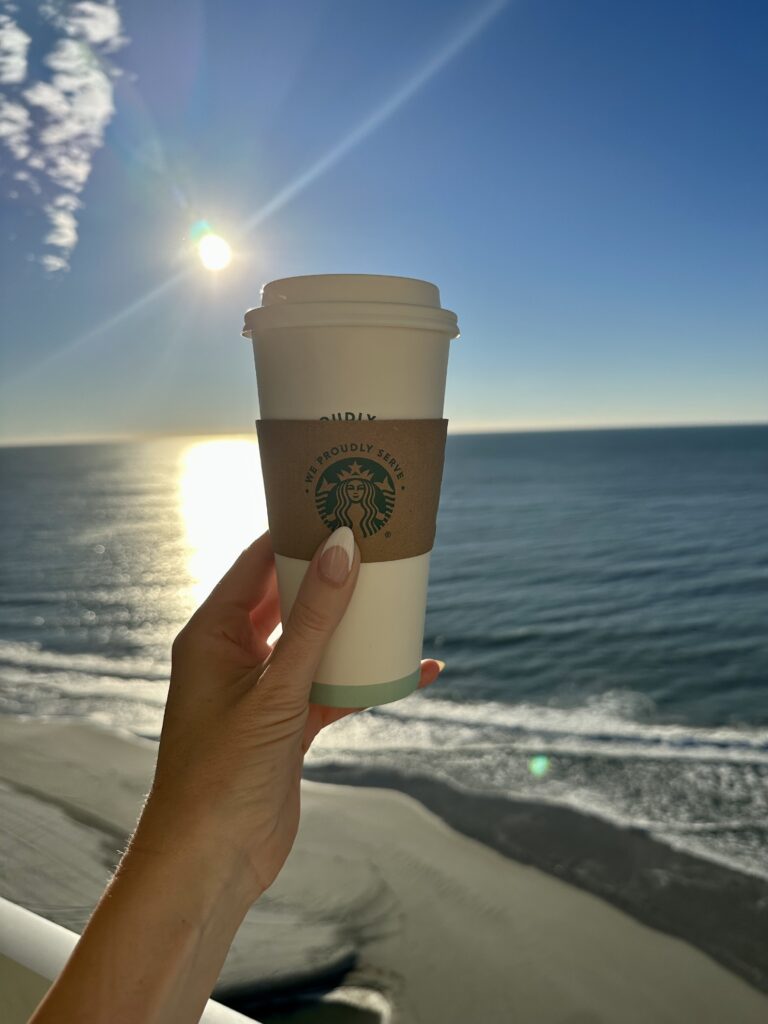 Everyone morning, I had my coffee with this view!
The Barefoot Queen Riverboat Cruise which took us up the Grand Strand is an absolute must! We experienced an authentic riverboat, learned about the history of Myrtle Beach, enjoyed live music, lunch, and spotted some amazing celebrity homes like Jimmy Buffet, Vanna White and others.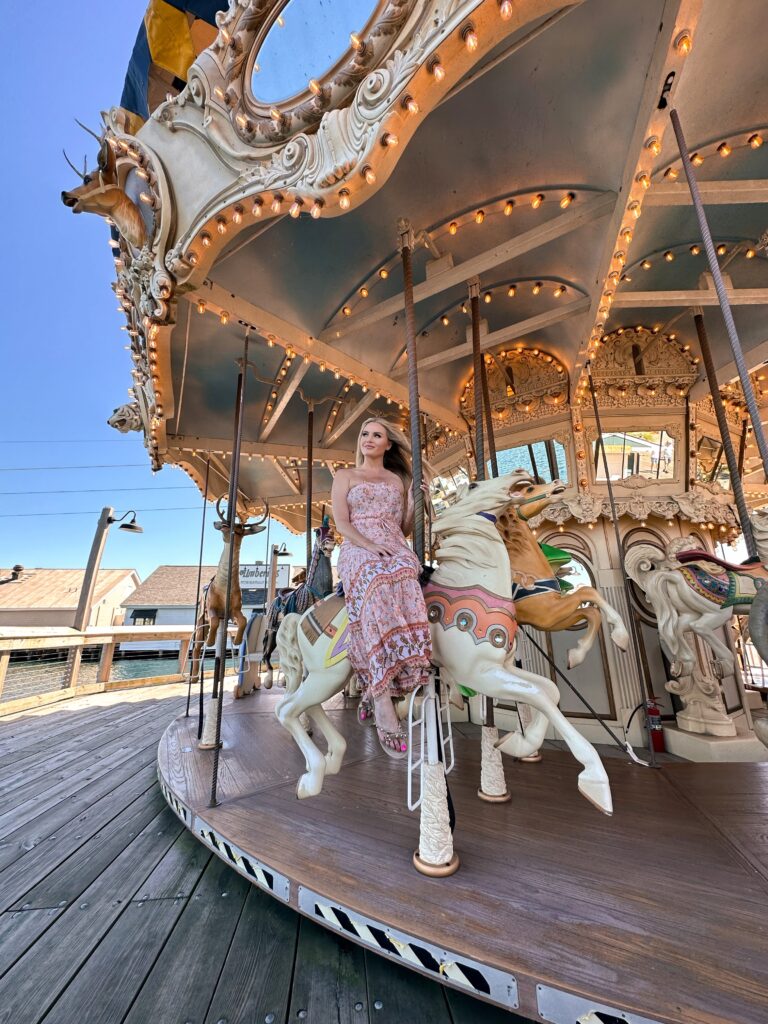 Once off the Barefoot Queen, we went to  an expansive outdoor shopping center with coffee shops, playgrounds, merry-go-rounds, restaurants, and lots of gift shops. I loved every minute!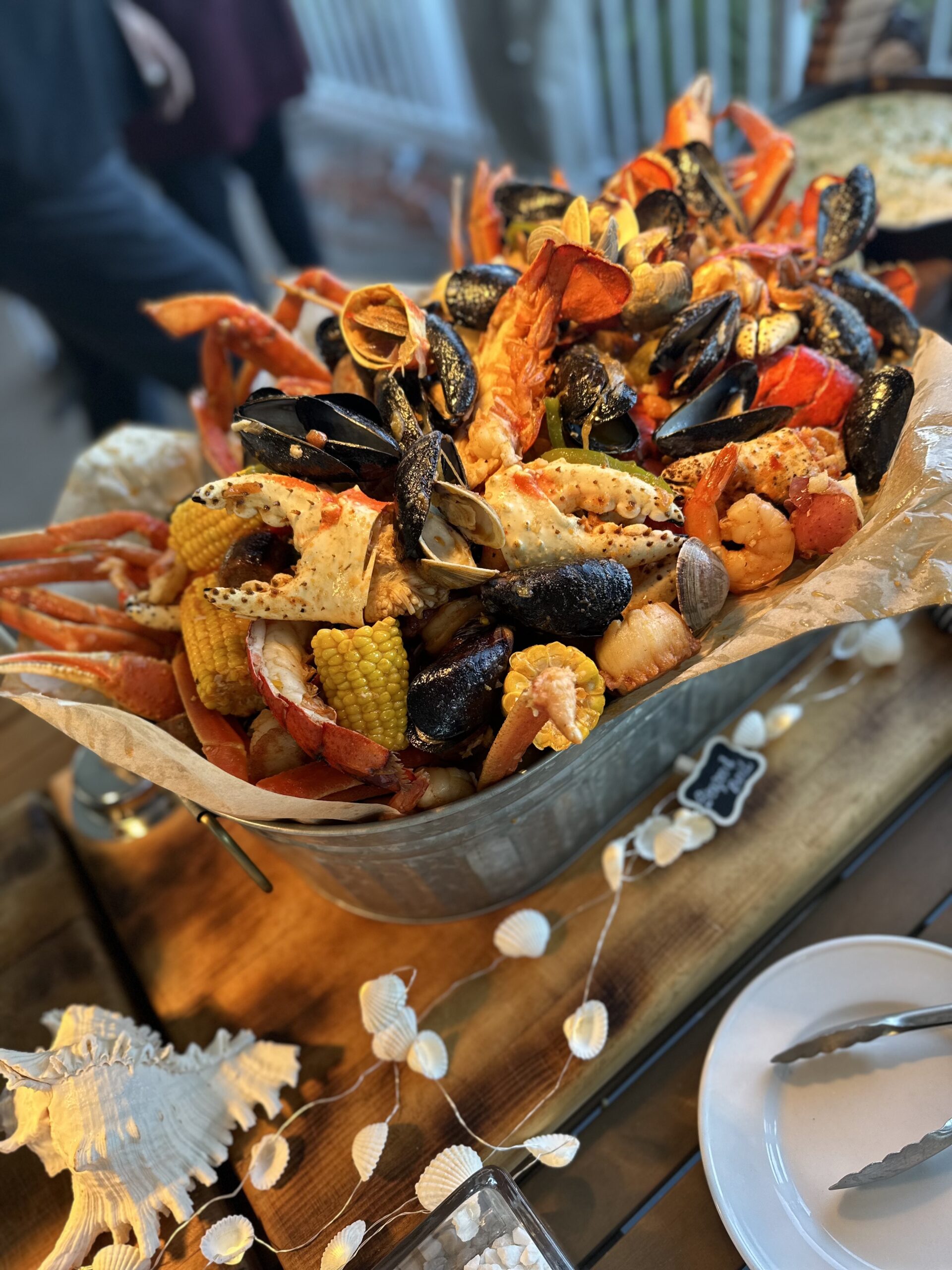 When you're hungry, then you can find the best Myrtle Beach restaurants right on the beach with a wide selection of foods for the entire family.
Here are a few restaurant recommendations:
Drafts Bar + Restaurant: Located in the north tower of the Westgate Resort. Drafts has all kinds of delicious appetizers and entrees, which include some fun rainbow-colored cocktails.
The Wicked Tuna– excellent dessert and sushi selections!
Rip Tydz is great for all kinds of fun cocktails and fried fares.
Breakfast Every Morning was a delish buffet from Chef Ivan, he also threw a SPECTACULAR Clam Bake dinner for us on the last night.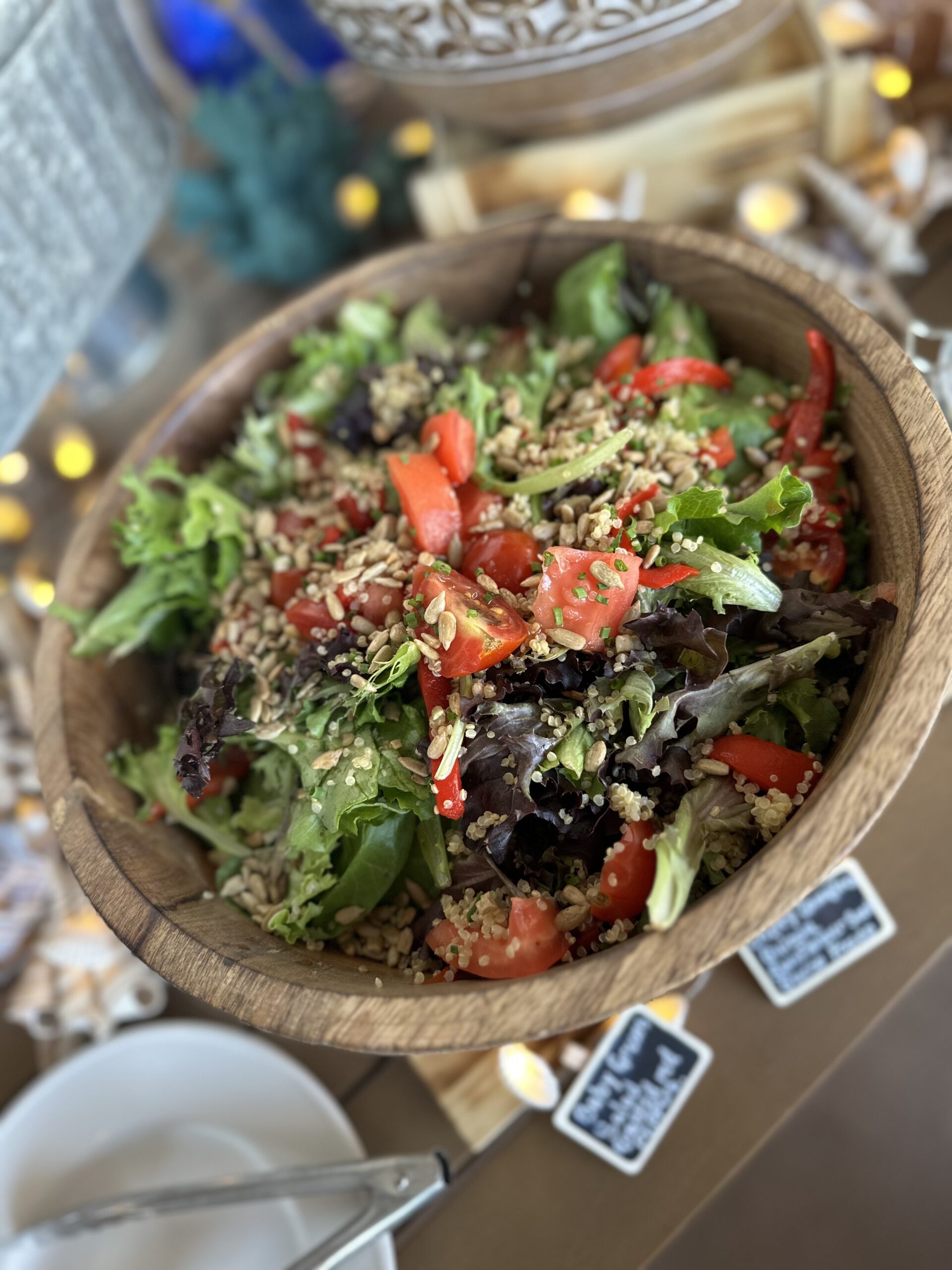 I took a Southwest flight from Phoenix to Myrtle Beach (connecting in Midway). The airport was a quick 10minute drive to Westgate Resorts. During the stay, we did have someone driving us to the different locations.
We loved every minute at the Westgate Resorts Myrtle Beach Oceanfront Resort and believe you will as well!