Catamaran Resort & Spa
Five day and four nights at the Catamaran Resort Hotel & Spa
I recently surprised my parents (and Jax!) with a fabulous stay at the Catamaran Resort Hotel in San Diego! A little history about my family's love of the Catamaran – we stayed at this beautiful resort for many summers when I was a child. My parents always booked the same bayside room each year, which worked perfectly for easy bayside fun. We always enjoyed the calmness of the bay as well as all the incredible amenities available at the Catamaran. We were so excited for our stay and Jax was very happy too!
Video of the room here or below
View this post on Instagram
Upon an easy and friendly check in, we headed to our room and what a wonderful surprise awaited us! The Catamaran had arranged a stay in the Hibiscus Suite which has an oversized Bayfront (fully enclosed) private patio that is simply amazing. The Suite has two bayfront rooms, which include a dining & living room, with two baths. Everything was so fresh, sparkling clean and beautiful. As we explored the suite, we noticed the side door to the private patio! There we discovered the outside dining table, two chaises, comfortable lounge chairs, a HAMMOCK  and a gas fire pit! All securely enclosed and look out directly to the Bay! Gorgeous! Lush landscaping made us feel as though we were visiting a tropical island. Jax explored and gave his approval with a happy sigh as he took a little nap. However, his nap wasn't going  last long, as we all agreed it was time to head over for a pre-dinner cocktail and get our vacation officially started! Mai Tai Time!  Since the Catamaran Resort Hotel is pet friendly, we were thrilled to have Jax tag along as we walked the amazing grounds. Of course, Jax was on high sensory alert with all the beautiful Koi fish, ducks swimming and quacking at him and the TALKING BIRDS! He had never experienced birds that actually talk and they kept saying "Peek a Boo!" at him. It was so funny and great fun to watch him learn new things!
After a wonderful dinner at the onsite Oceana Restaurant, we relaxed on our beautiful patio and enjoyed a quiet evening on the Bay.
The next day we were supplied with a 18′ motor boat from their water sport rentals. My aunt and uncle joined us and (of course) so did Jax! It took a little love and encouragement to get him onto the boat, but once we were underway, he loved it! My dad is very experienced with boats and thoroughly enjoyed driving all of us around the Bay. It was a beautiful day for a bay cruise and a great time was had by all!
Video of the boat ride here or below
View this post on Instagram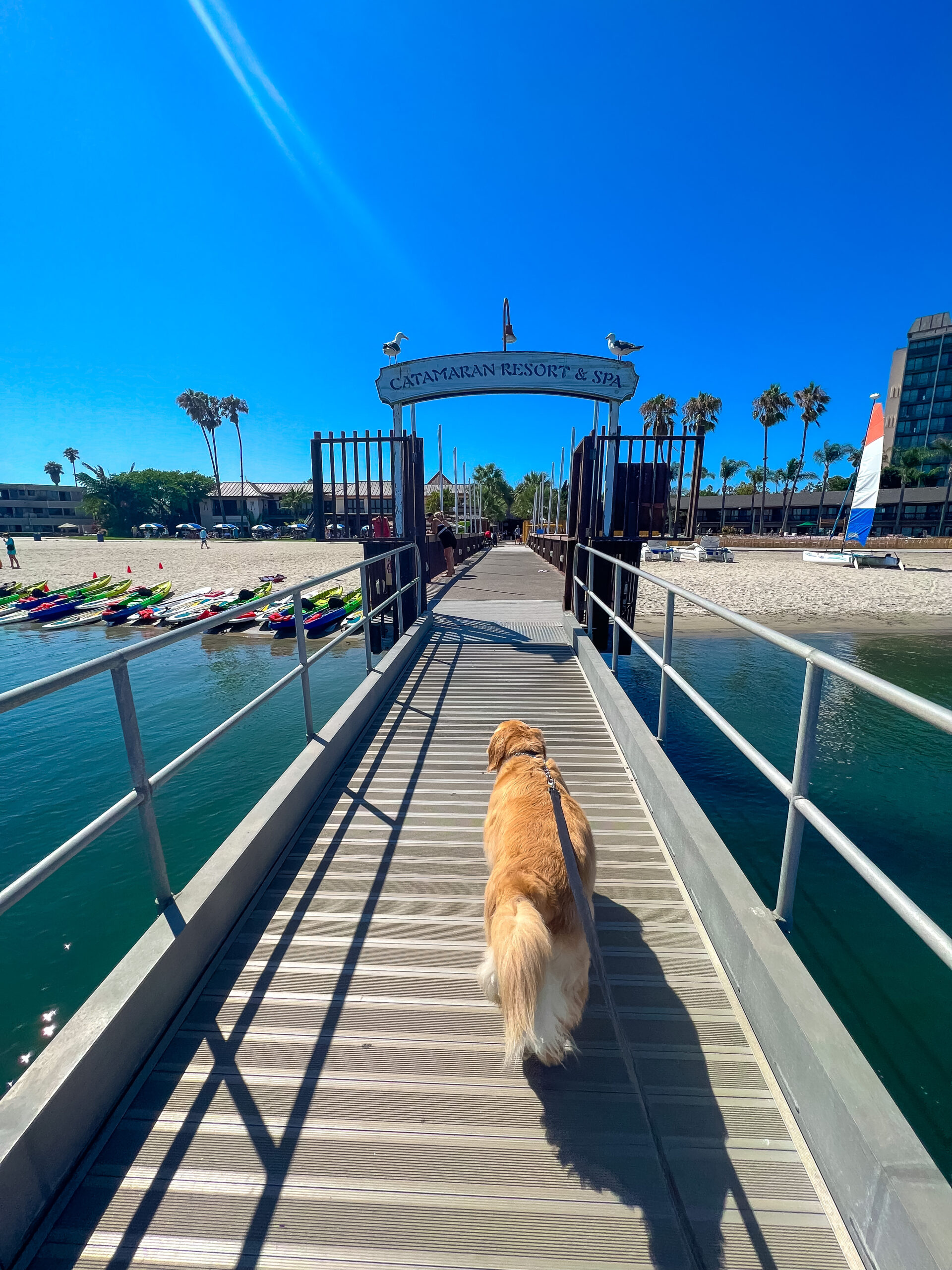 Jax was so proud to be an experienced Boat Dog as he happily trotted off the Catamaran's dock! It was such fun to have him with us everywhere we went.
On one of our last evening's, we were invited to the onsite Luau! For anyone who has attended this (twice weekly) summertime Catamaran event, you know what I mean when I say it's INCREDIBLE! How they set this up on the grass (by the bay beach) serve a delicious Buffet, then put on an authentic Luau performance for the guests- is astounding! Perfectly coordinated and so much fun. Once again, we enjoyed our Mai Tai's, ate dinner and began watching the Luau performance. As the evening went on, the surprises continued. And then THIS HAPPENED!
Video of the luau and me being pulled onstage here or below
View this post on Instagram
Family holiday card??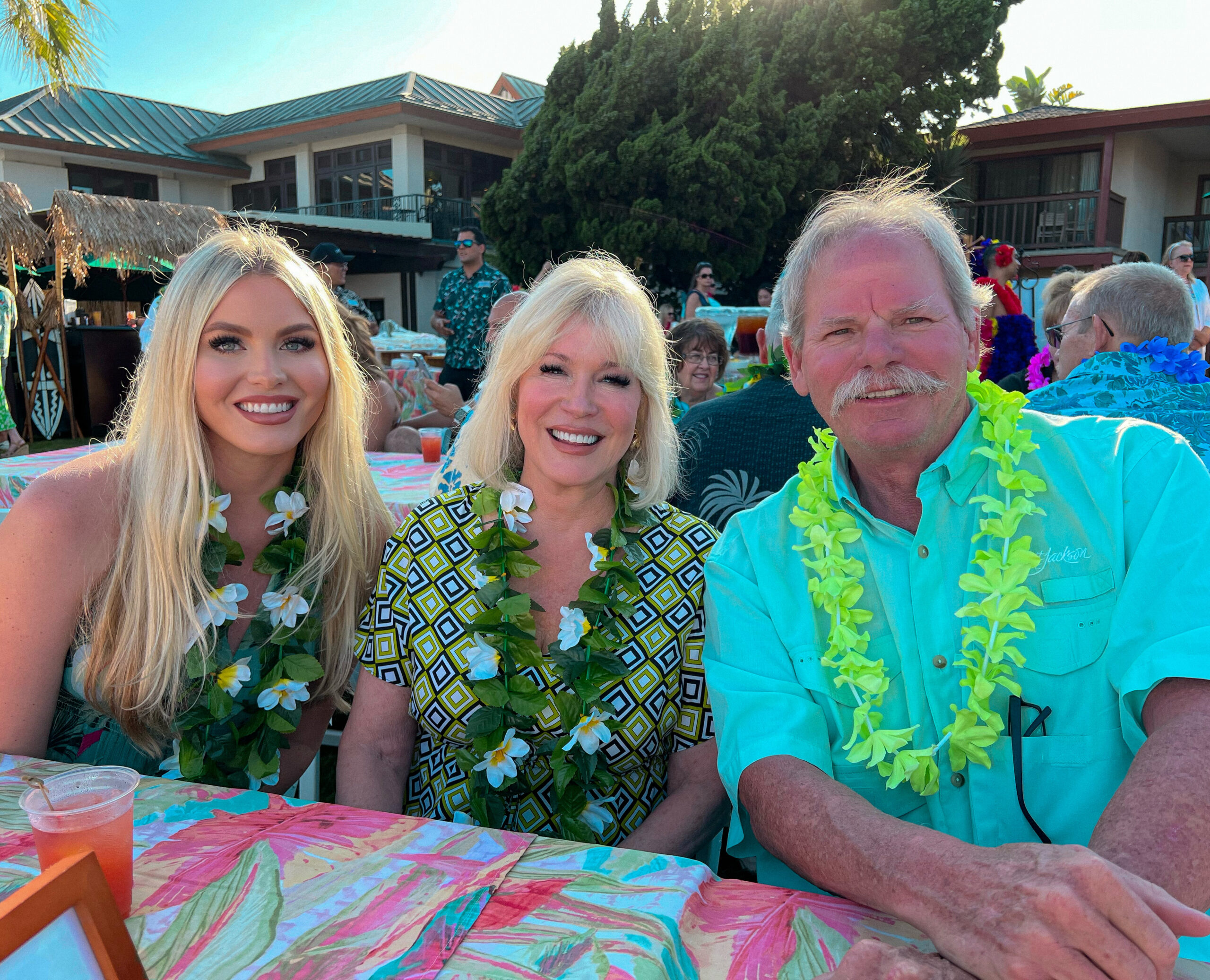 Early the next morning after another fabulous breakfast on the Oceana patio, we were supplied with Beach Cruisers! We took a long bide ride around part of the Bay and headed over the the Ocean's Boardwalk. It was heaven!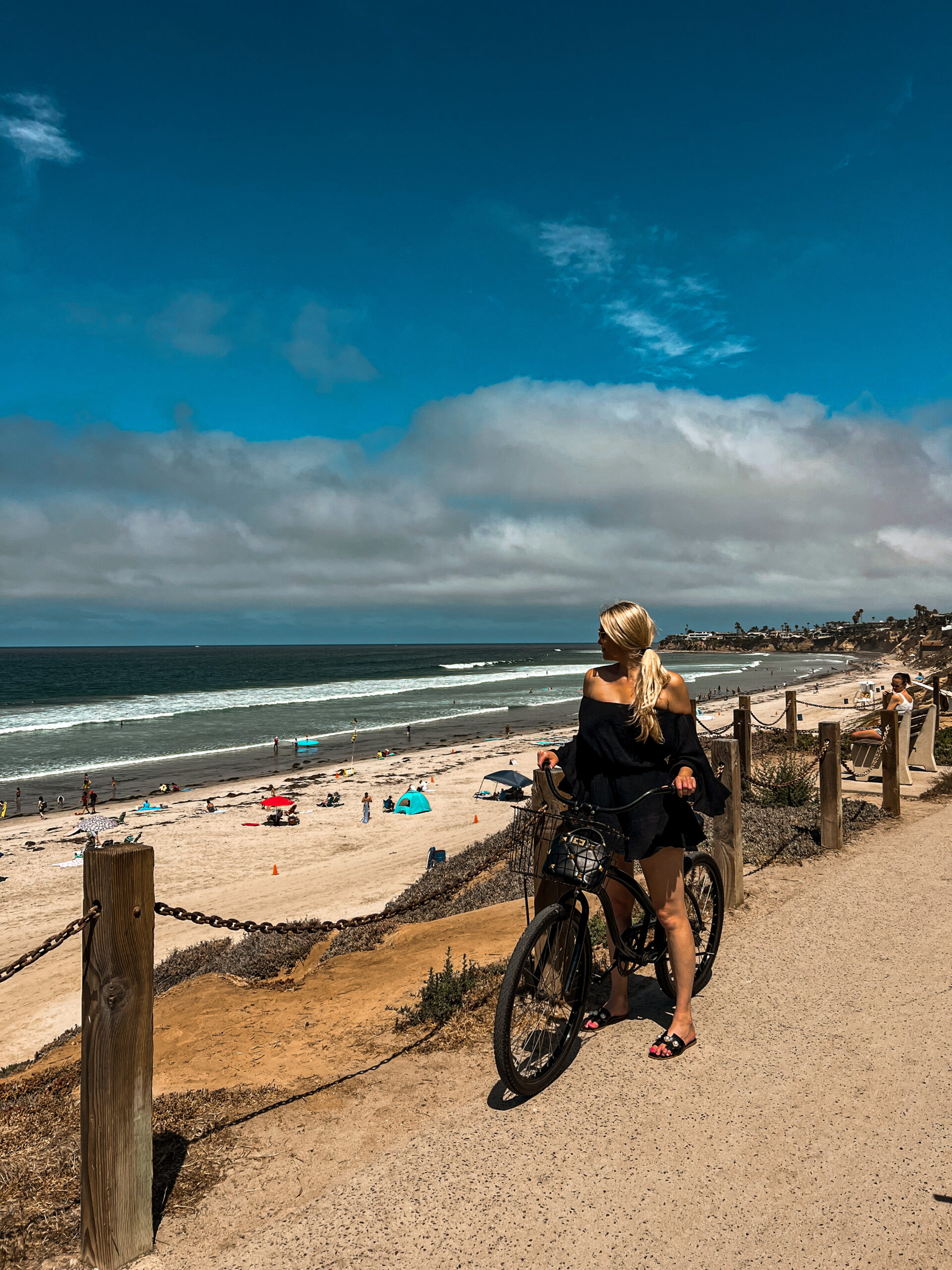 As I reminisce about our wonderful family vacation (courtesy of the perfectly run Catamaran Resort Hotel) I'm so happy for the great memories and fun. The incredible cuisine at the Oceana restaurant (breakfast, lunch and dinners) as well as afternoon cocktails at the Moorea Bar just added to the perfect summer getaway! Having Jax with us was one of the best parts. We all agreed it was one of our most relaxing family vacations ever! Thank you Catamaran Resort Hotel!