Healthy Sexy Hair
I have an AMAZING product line I want to share with you! It is one of my favorite hair care collections and I just know you will love them too.
First off, there are 10 products in the Healthy Sexy Hair Collection. They can be used alone or layered together. Each product's scent is really fresh and light. Here's a hint: Layering the products gives even better results!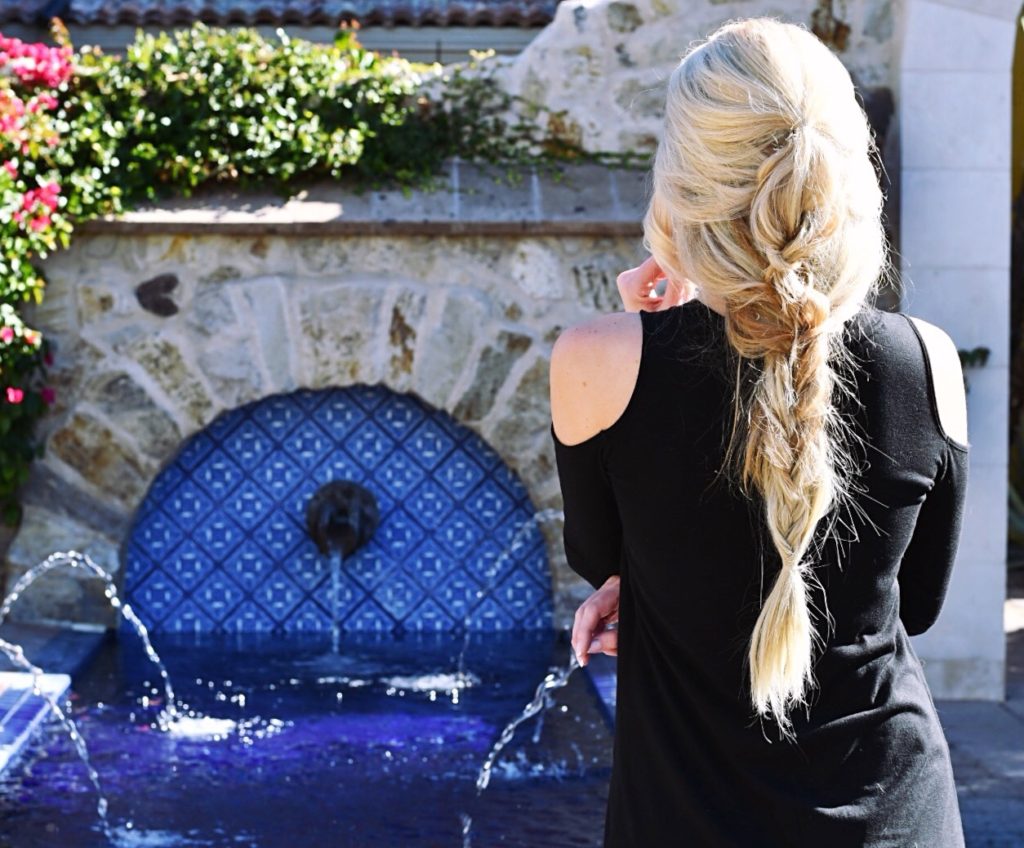 This is what I used to achieve my gorgeous braid:
Styling Paste

. First I rubbed a small amount between my hands and applied to my dry hair. This little paste allows for better hairgrip when braiding and also lays down those pesky fly-aways! It can also be used for texturizing and separation. It's a great product for hair control!

Hair Laundry

– A wonderful Dry Shampoo that adds perfect texture all over. We sprayed a few times for additional texture and lift. Seriously, don't you just love the cute name?

Hair Laundry

! "My hair needs laundering" will be my new saying on busy mornings!

Surf Rider

– Beach Spray for texture and hold. We sprayed it throughout the braiding process.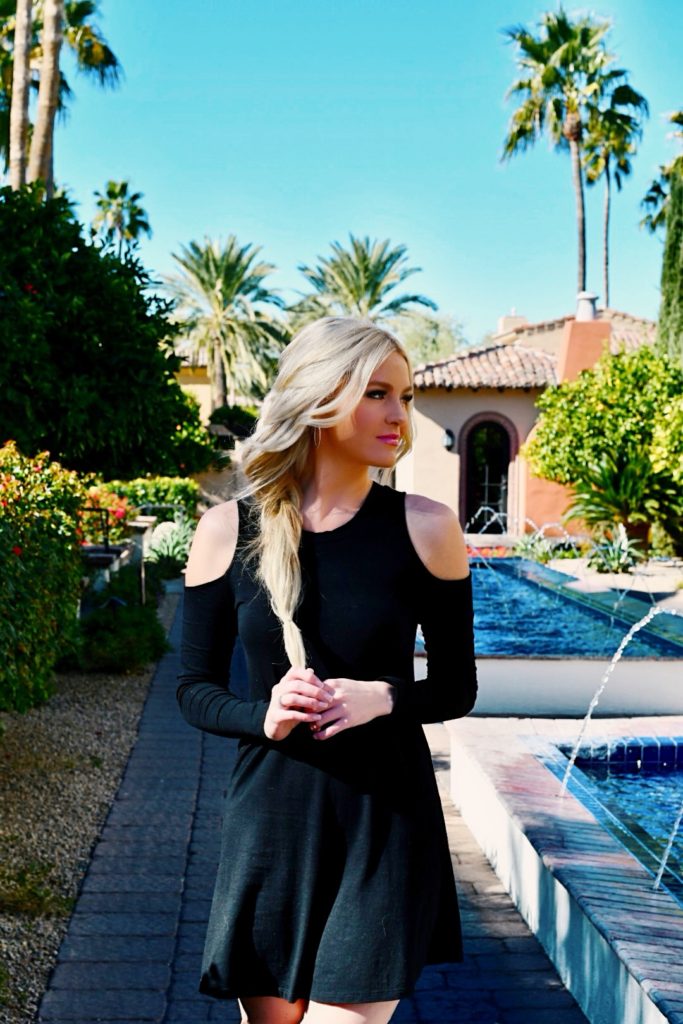 Voila! A beautiful texturized braid that I received a zillion compliments on! (Well, maybe not actually a zillion, but it sure felt that way!)
But wait, there's MORE amazing products for those of us who are hair OBSESSED! Here goes:
For added moisture and shine there are other products that promote healthy hair inside and out
Tri-Wheat Leave-In Conditioner is a cult favorite and is used as a detangler. For those of us with fine and long hair, this is a real hair saver! I can see why it has reached cult level!
So You Want it All – Another great detangler and this product also aids with styling. Another darling name, I might add!
Healthy

Shampoo

and

Conditioner

for added moisture
So Touchable Hairspray for soft hold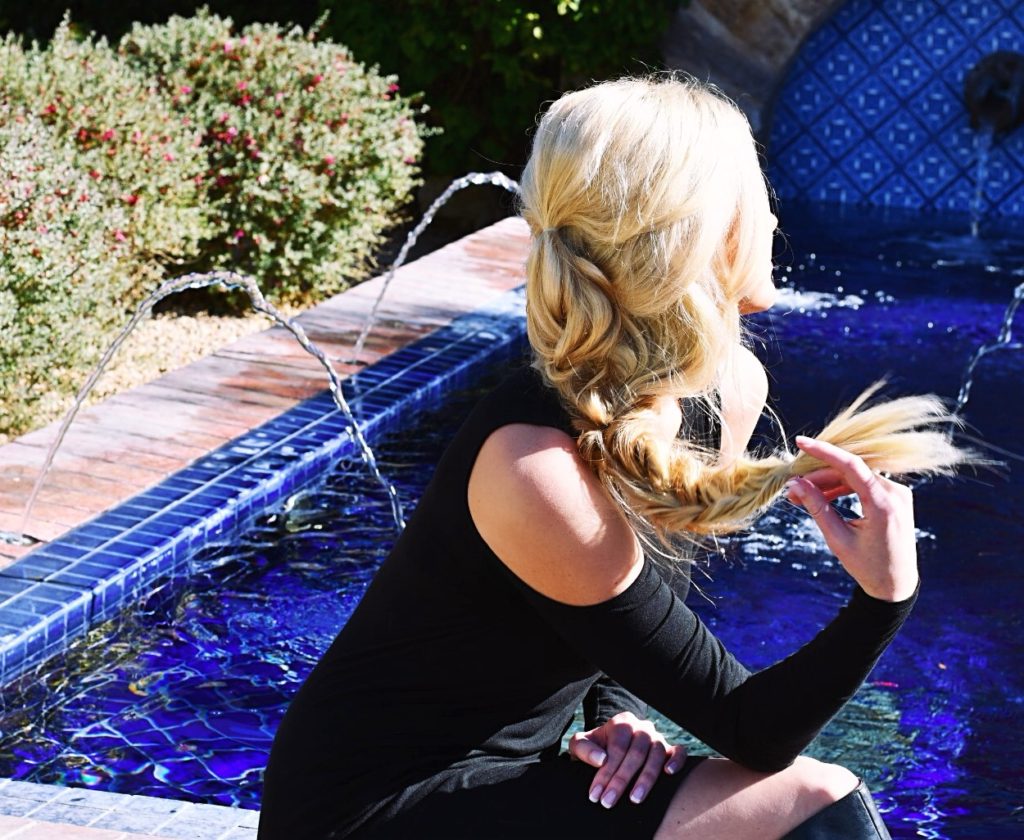 There is also a brand new product called Love Oil which is great for added shine! Need I add that I LOVE the Love Oil!
Fun Fact: Healthy Sexy Hair collaborated with Love Wall artist James Goldcrown which can be found on the Love Oil. A fun thing to do if you happen to live near one of James' Love Wall's: strike a pose with a Healthy Sexy Hair product in front of Love Wall and let Healthy Sexy Hair know how much you LOVE their product. If you do this, be sure to tag @SexyHair and use #lovemyhealthysexyhair. His walls can be found all over the streets of New York, Los Angeles, Chicago, Dallas, Austin and in Brazil.  Here is the link for all the addresses http://www.jgoldcrown.com/murals/ for you to see.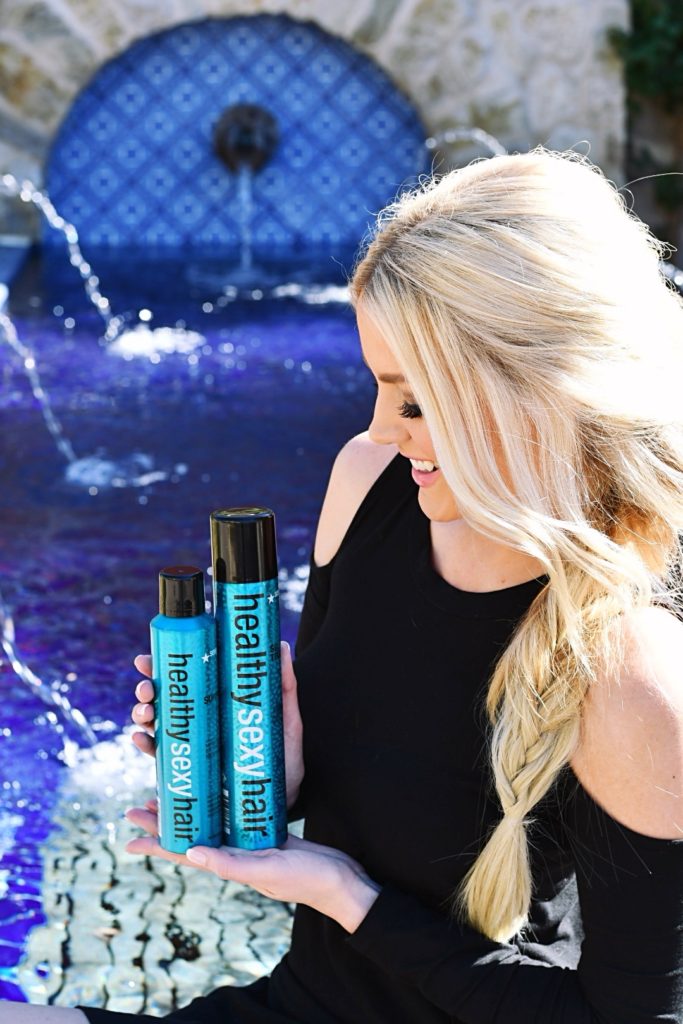 For anyone that has used the Healthy Sexy Hair line before, the products have been re-launched using new and improved ingredients, while keeping the favorite products and adding fabulous new products to the line.. The line used to be infused with soy and cocoa, which were removed as part of the change. The line is now infused with Mimosa Flower Oil and Moonstone Dust. Because they took the soy out of the products, the names of the older products changed. I love the idea of Moonstone Dust and Mimosa Flower Oil being in my hair care products!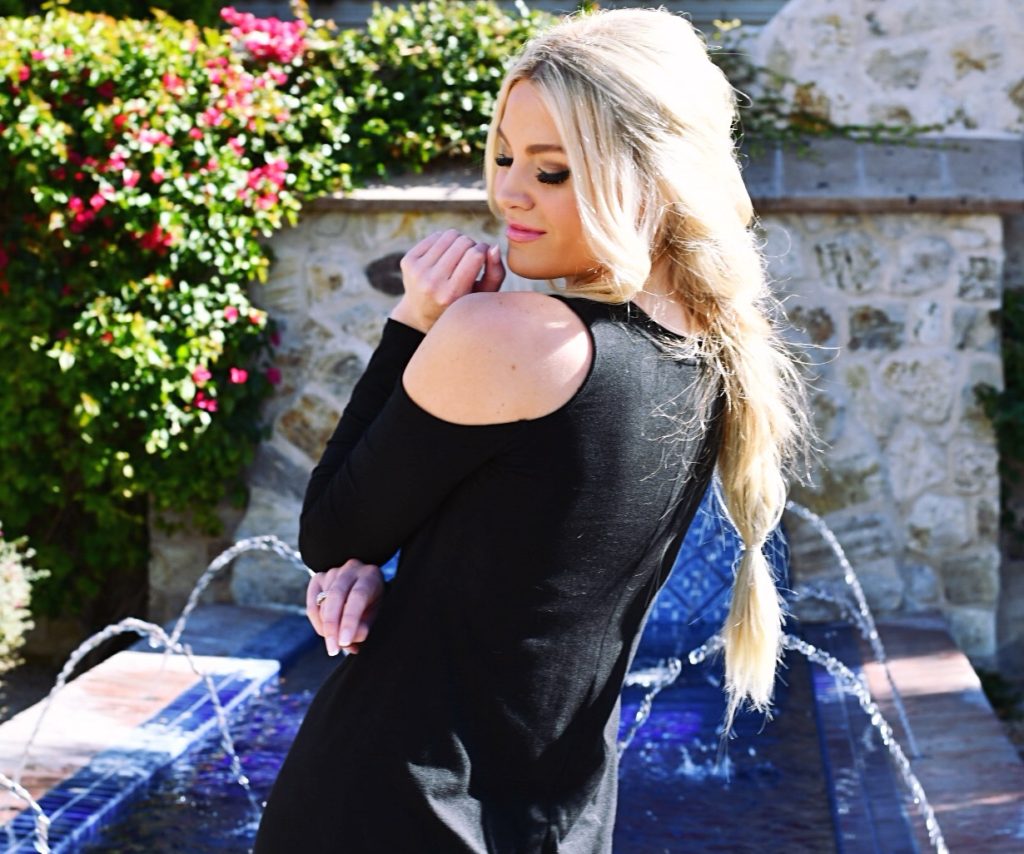 Read below for an explanation of what these ingredients are and what they do:
Mimosa Flower Extract: Known for its calming, warming and relaxing properties, Mimosa Flower Extract helps moisturize and keep hair in its most healthy state.
Moonstone: A popular crystal known as the "mother goddess stone," moonstone is the stone for new beginnings, inner growth and strength. The moonstone inspires love, nurturing, while also soothing emotional instability and stress. Moonstone powder is found in the new

Healthy Sexy Hair

line for optimum emotional and wellness benefits. Thus, the new

Healthy Sexy Hair Collection

is good for your body and soul! I LOVE that and LOVE this line!
McKenna xoxo
* Thank you Sexy Hair for sponsoring this post