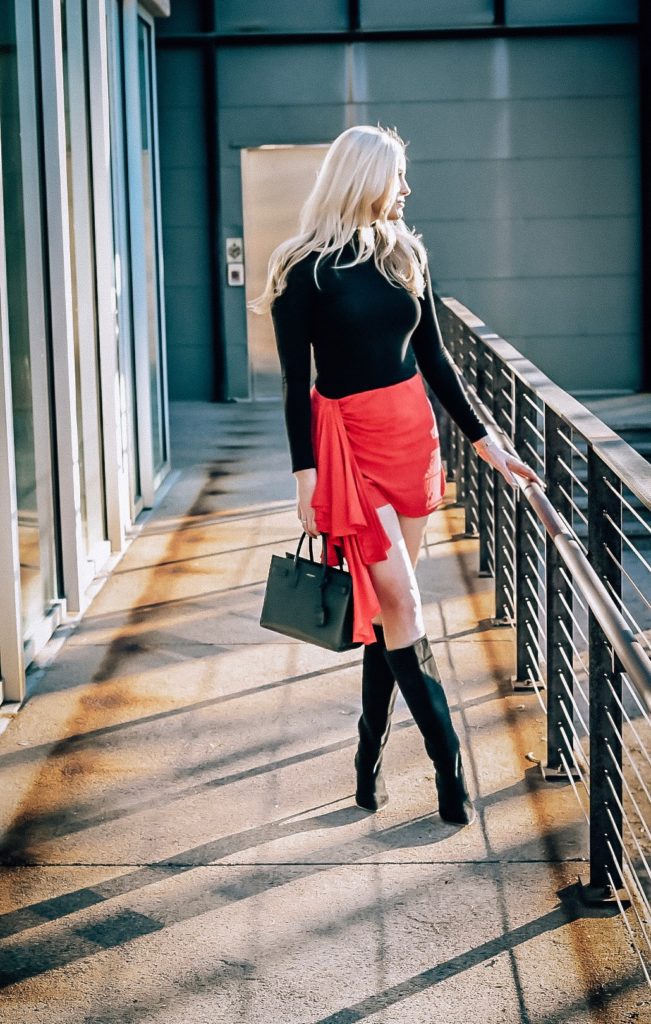 Black Turtleneck | Red Skort | Black Suede Boots | Leather Jacket (not pictured) | Gold Hoop Earrings
The holidays are here! I absolutely love this skort (yes, they are shorts!) and will wear them into the spring. My skort runs true to size and is cute paired with a long sleeve top (as seen here), but also cute with a tank top and wedges for a spring look.
My December article for Frontdoors Magazine is currently out and you can read it here.
xo