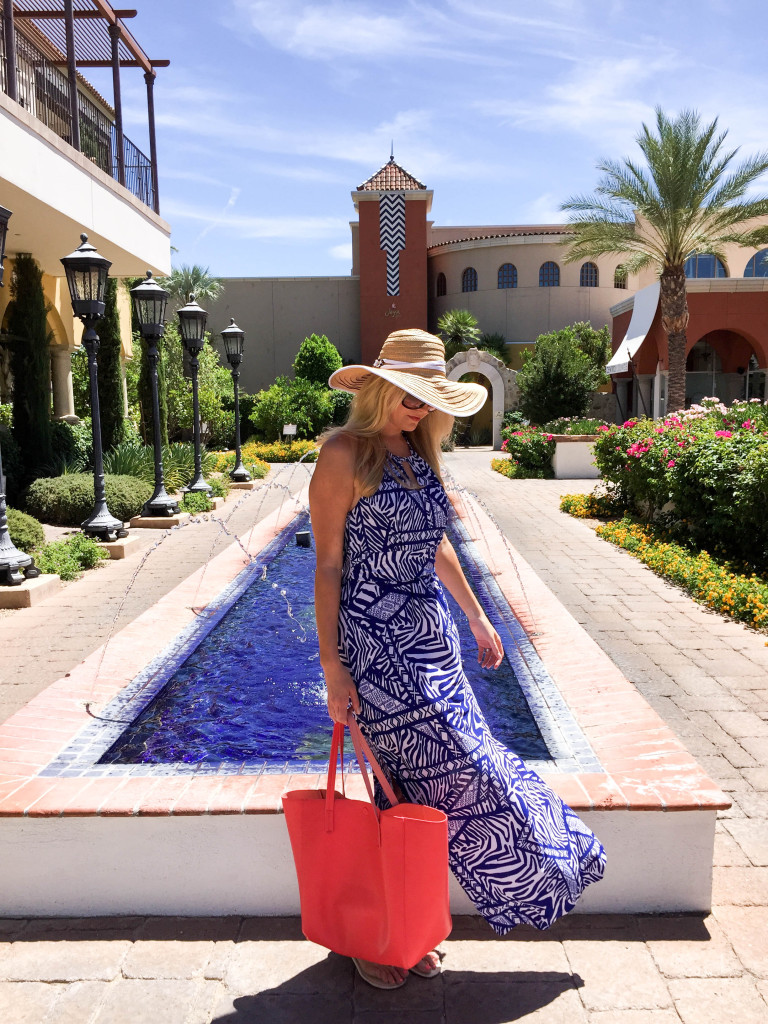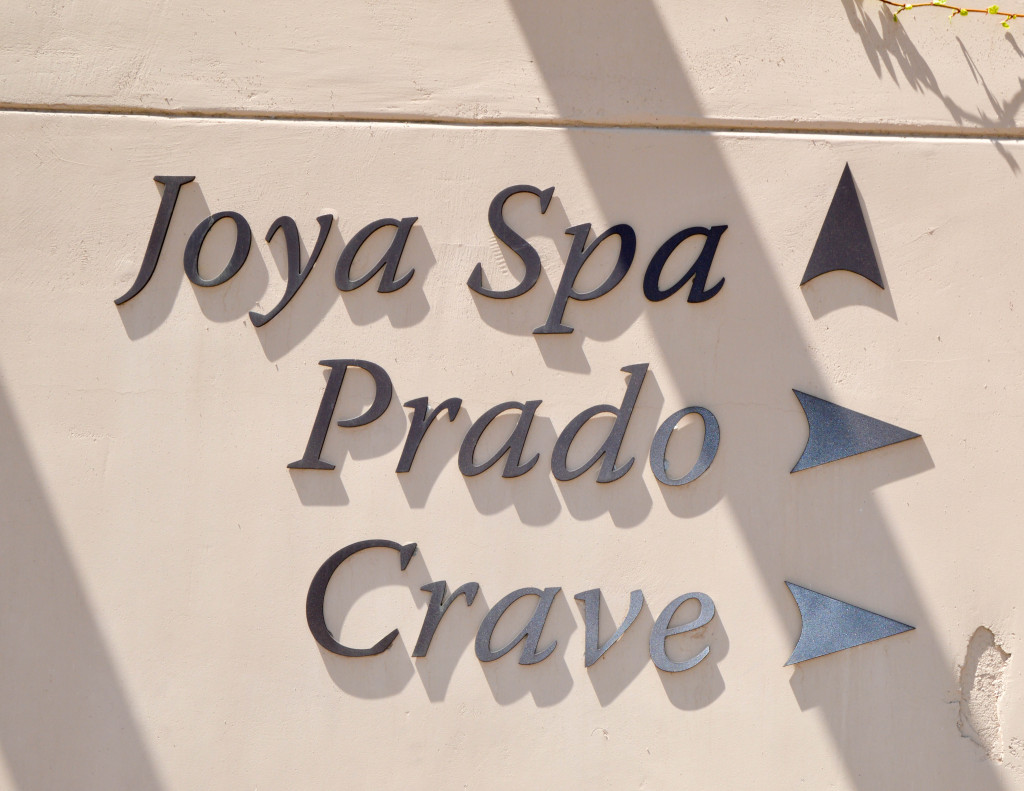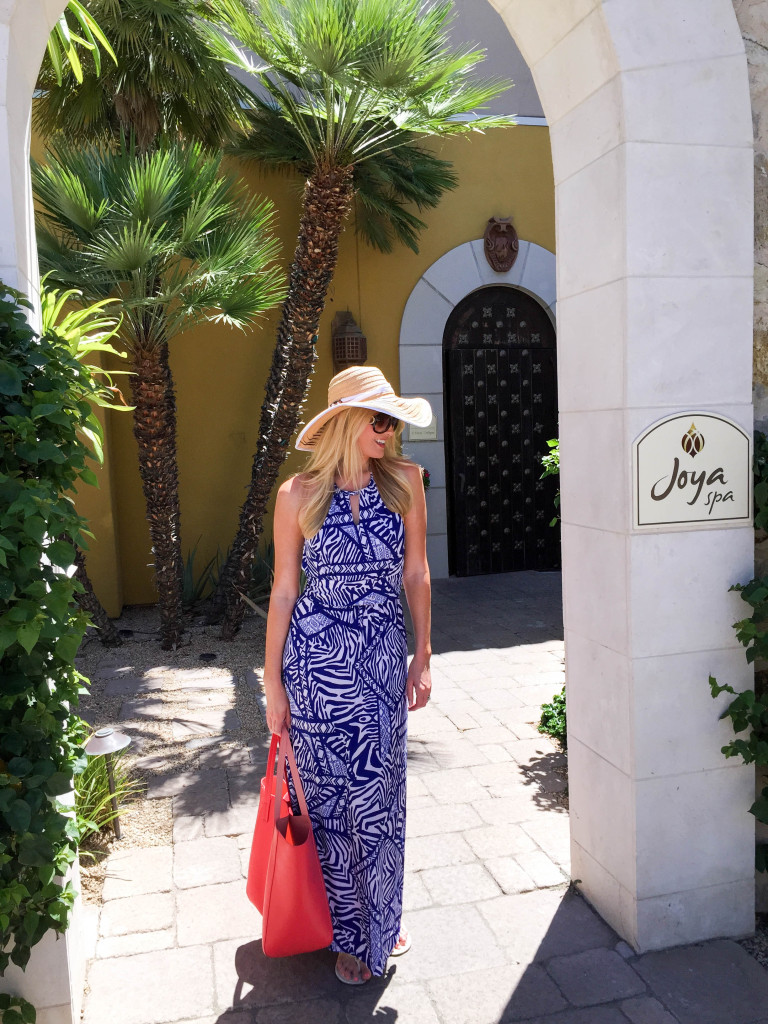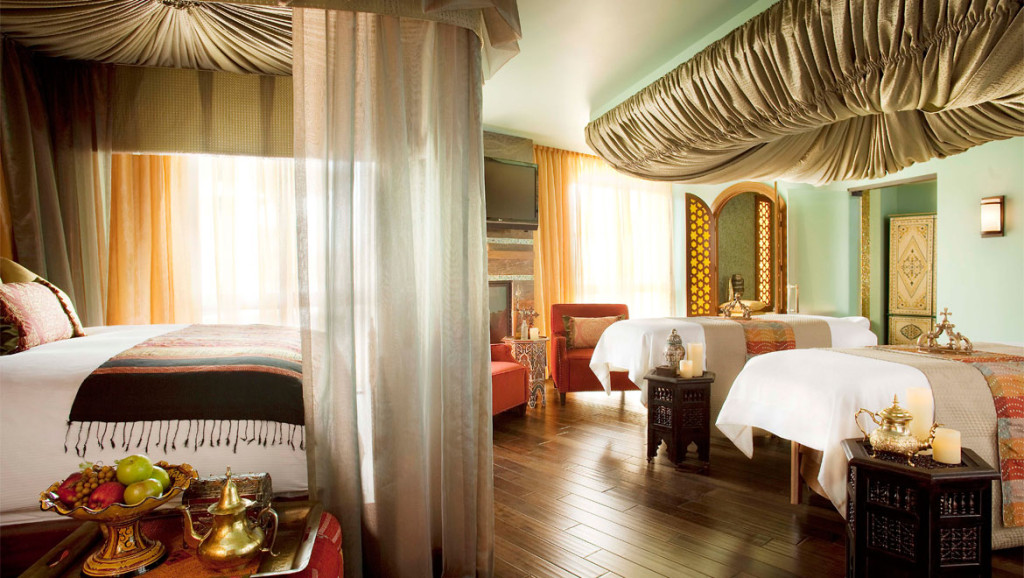 The Grand Palace Suite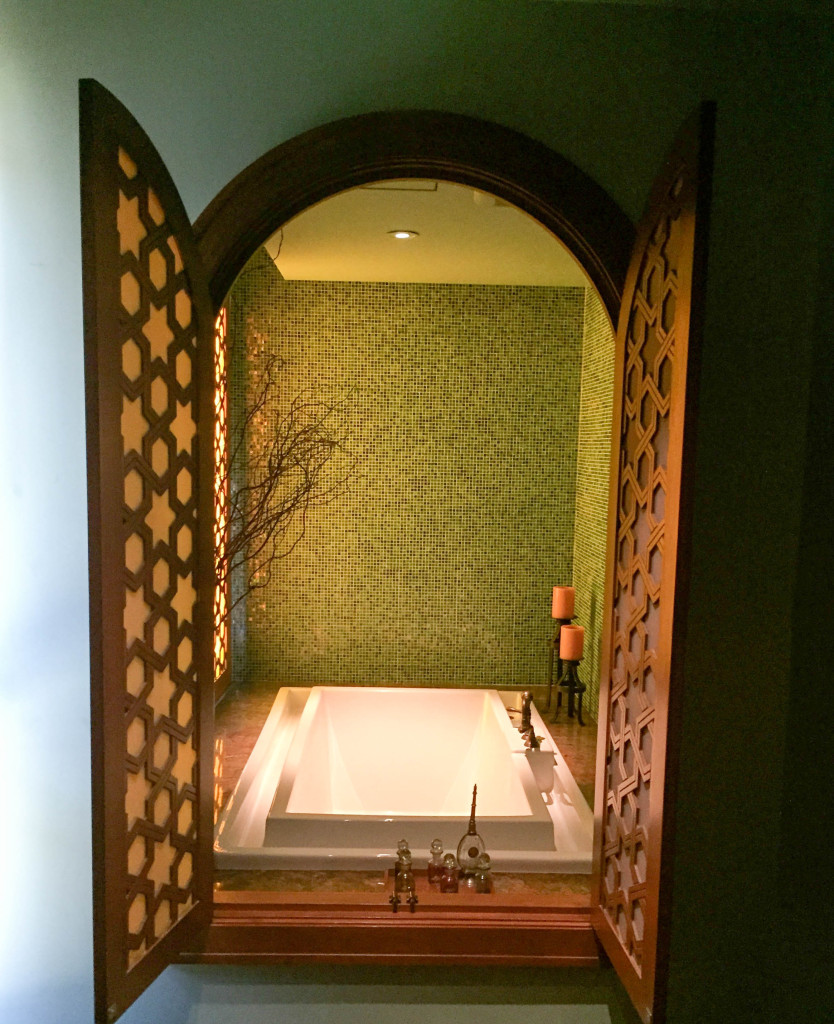 Bathtub inside the Grand Palace Suite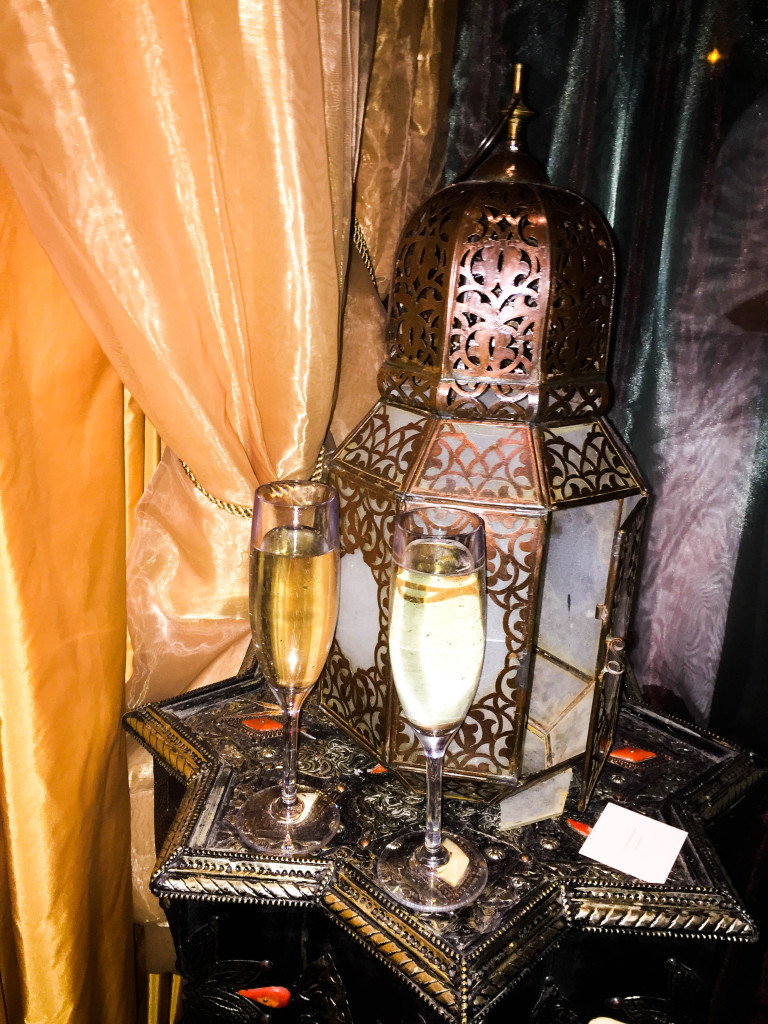 Courtesy Champagne!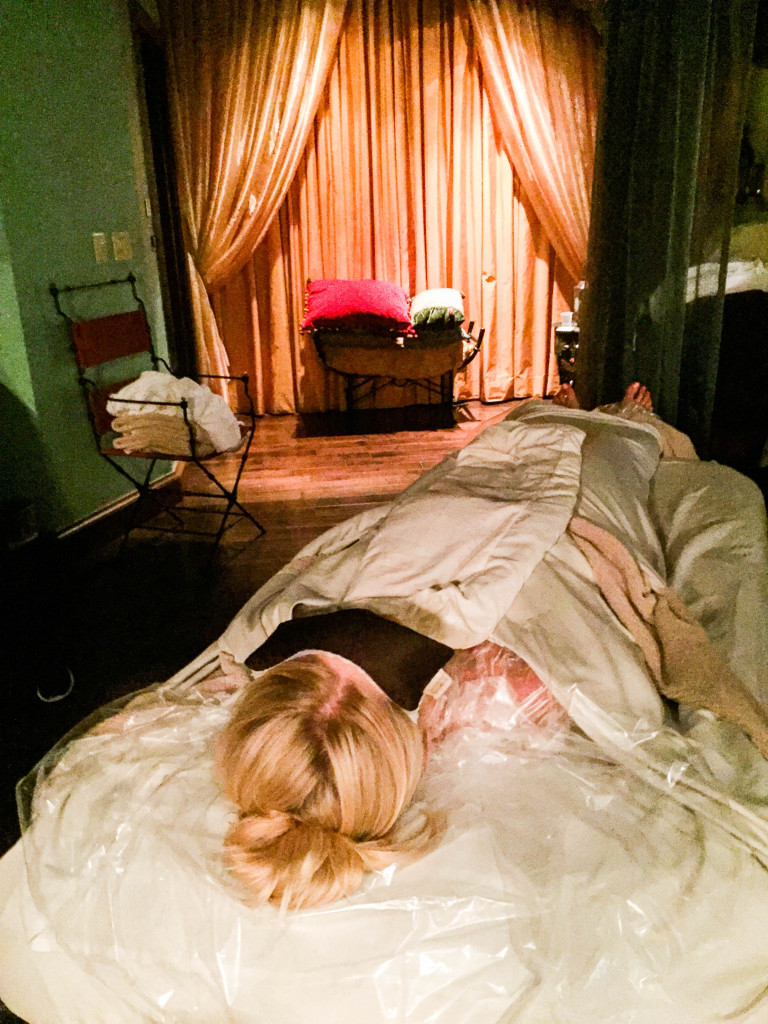 Me Enjoying the Moroccan Cleaning Ritual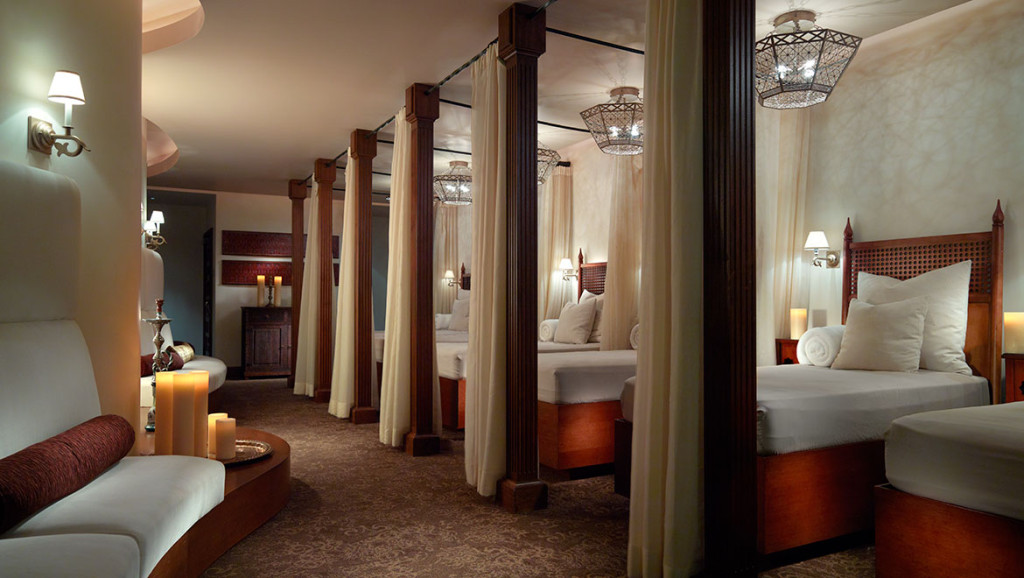 The Relaxation Area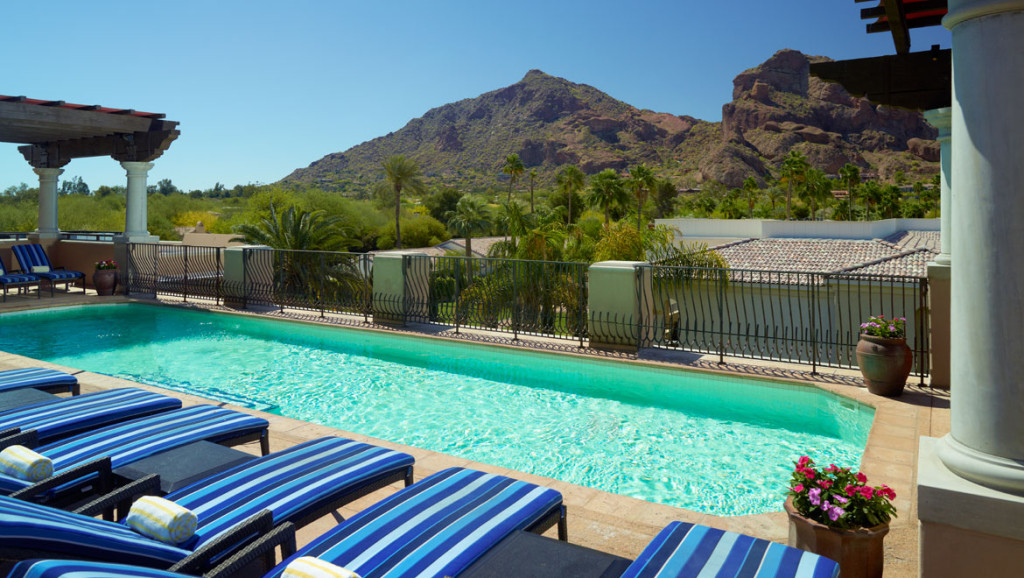 The Spa Pool
Last week I experienced (and enjoyed!) the most fabulous day at the Omni Scottsdale Resort and Spa at Montelucia inside their Joya Spa!  This luxurious and beautiful spa overlooks glorious Camelback Mountain, which provides an exquisite and tranquil setting.  On this special day, I treated my mom (aka Momager) to a early birthday treat and what a spectacular day we had! My personal spa experience included two of the most luxurious treatments the spa has to offer and all these treatments were provided  in the Grand Palace Suite. Now, this suite is a HUGE WOW!  Imagine our delight when we discovered the most amazing amenities inside the Grand Palace Suite, including a very comfortable, curtain draped king size bed, two immaculate treatment tables, a fireplace, a totally outrageous bathroom and a spacious balcony that overlooks the sparkling private spa pool. Honestly, we were treated like Queens the entire day! Champagne was delivered, a delicious lunch was provided, cozy robes and a feeling of pampering unlike any other. We loved it!
My treatments included the Joya Signature Massage which is their signature Moroccan inspired Joyambrosia argon oil blend of essential oils, flower and gem essences, and infused energy from the rare night blooming cactus flower "Queen of the Night" is designed exclusively for Joya Spa and warms your system internally and externally. A strong deep touch is used in this massage, incorporating circular movements and stretching borrowed from traditional Thai to stimulate blood and lymph circulation while easing tension from the body.  Thank you Kim for giving me such an amazing experience!! My other amazing treatment was the Moroccan Cleaning Ritual which is a relaxing detoxifying treatment embracing the Orange Blossom exotic scents of Northern Africa, combining a Moroccan scented sugar scrub, Rhassoul Clay Masque (unsurpassed mineral rich clay mined from deep volcanic deposits in Morocco with extraordinary ability to absorb impurities), a citrus foot treatment to address tired feet, and a soothing application of aromatic argan oil. Thank you Yunuen for this amazing experience as well!  Momager throughly enjoyed her early birthday gift and has already asked when we can return! xx
P.S. The Joya Spa is offering special discounts through the end of August. Click here to check out their specials!
*Special thanks to the Omni Scottsdale Resort & Spa at Montelucia (and The Joya Spa) for sponsoring our fabulous day and this post!!