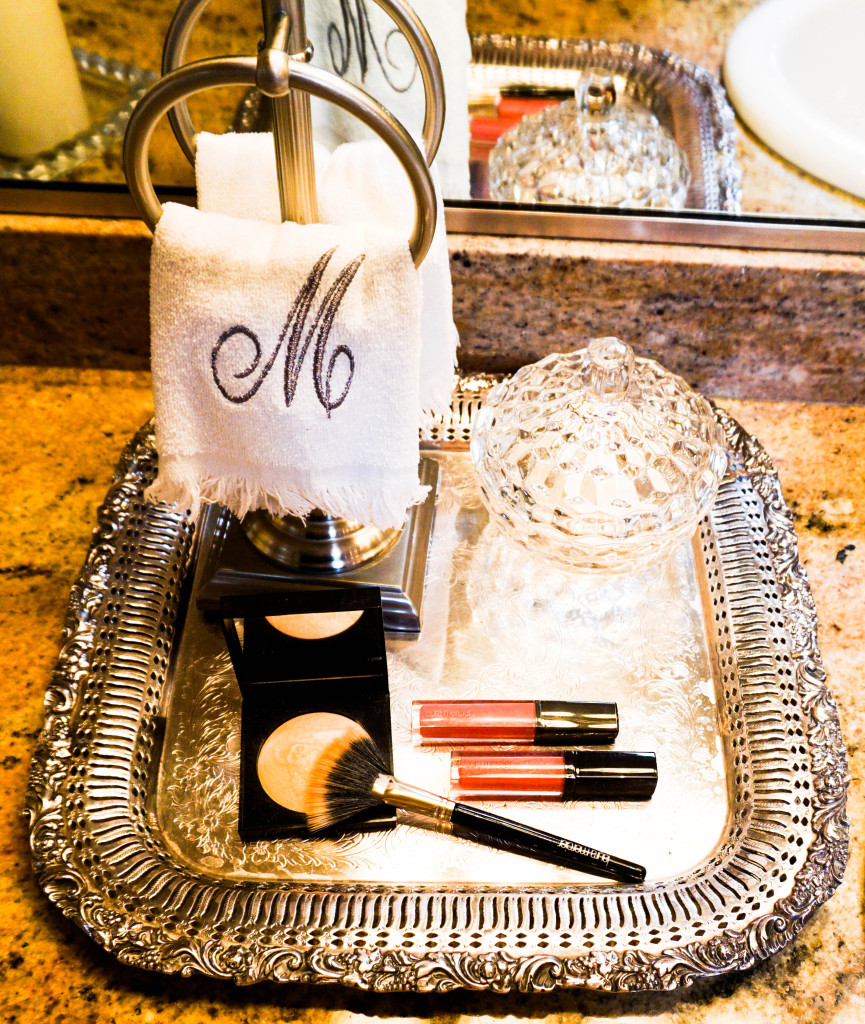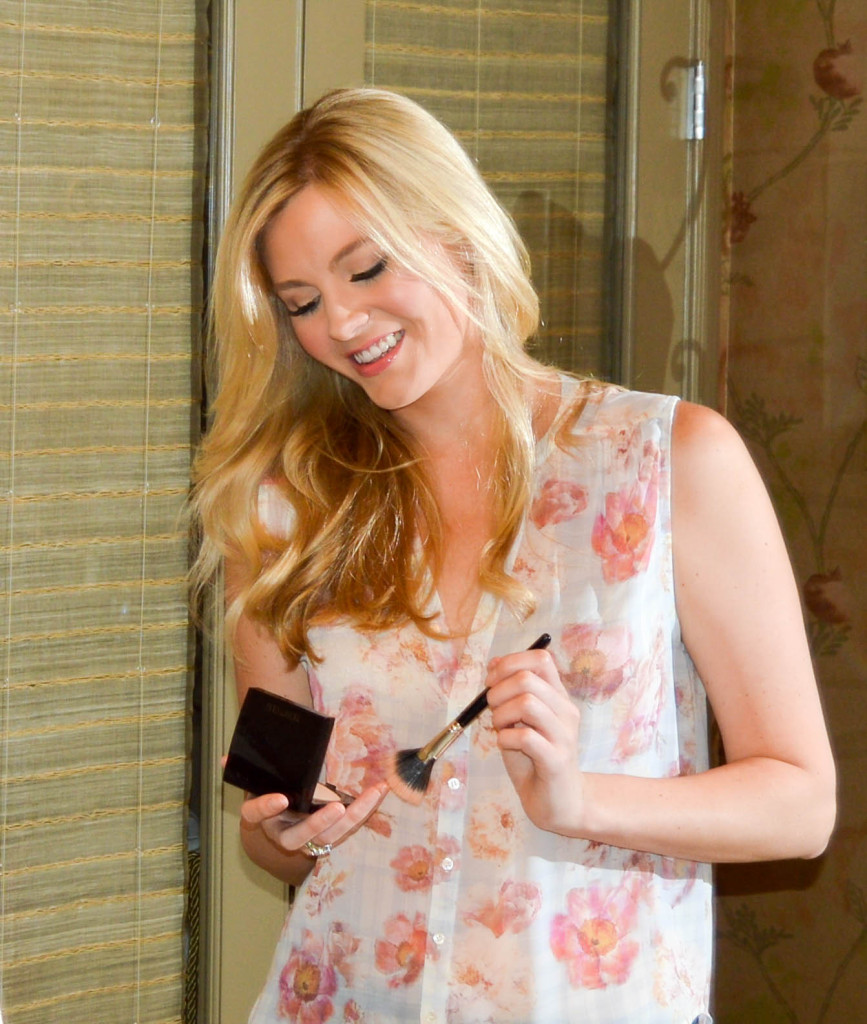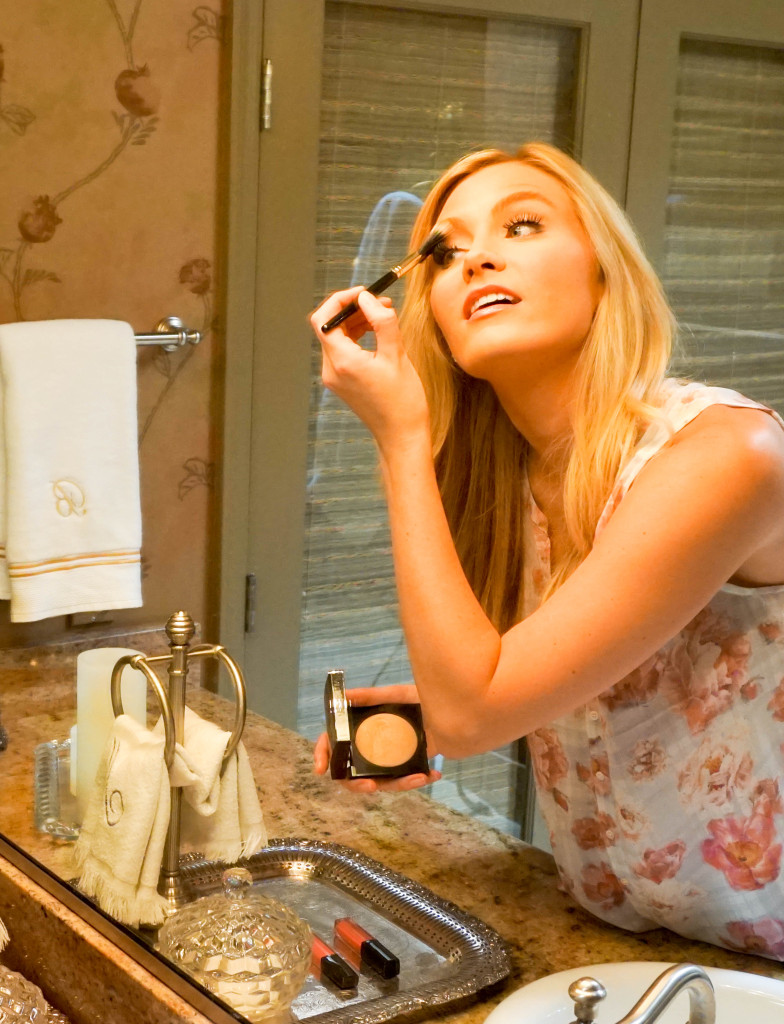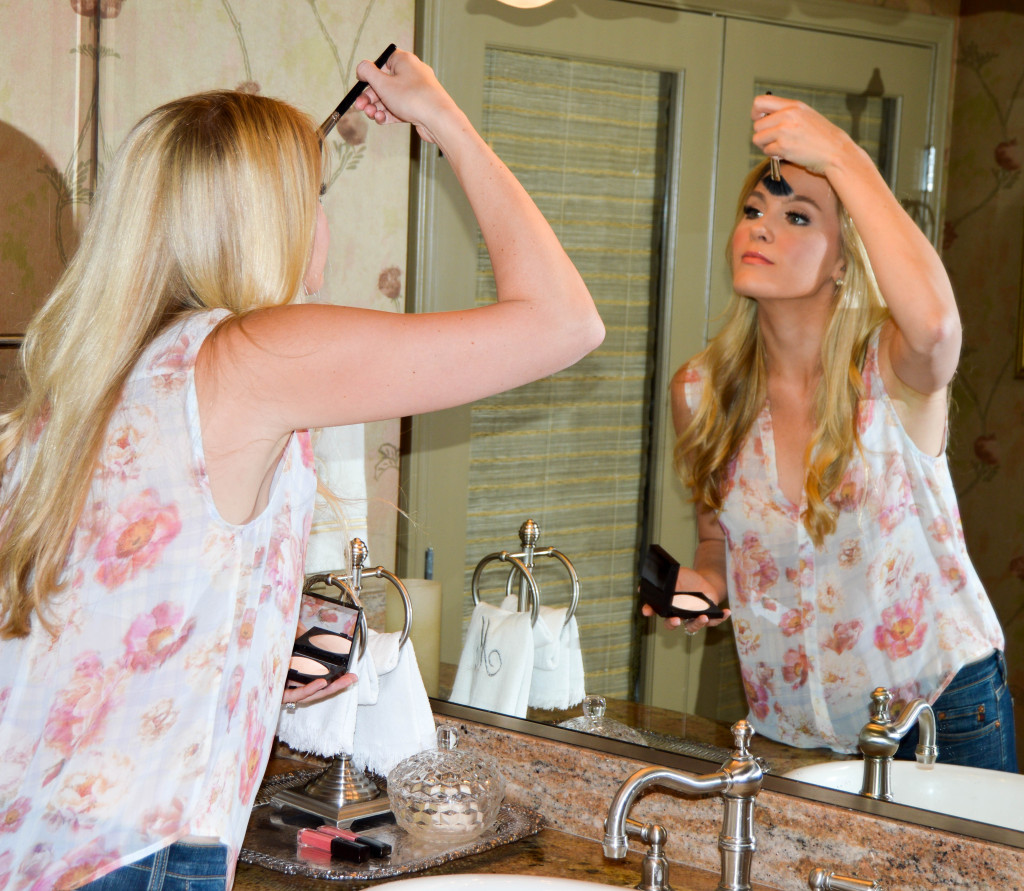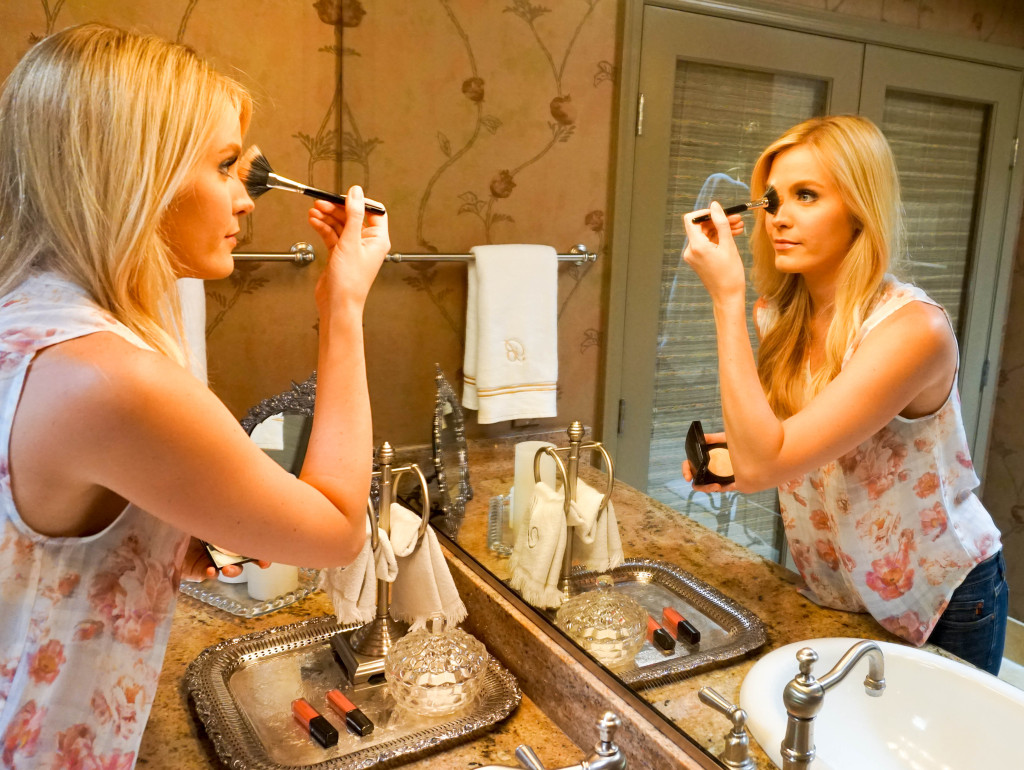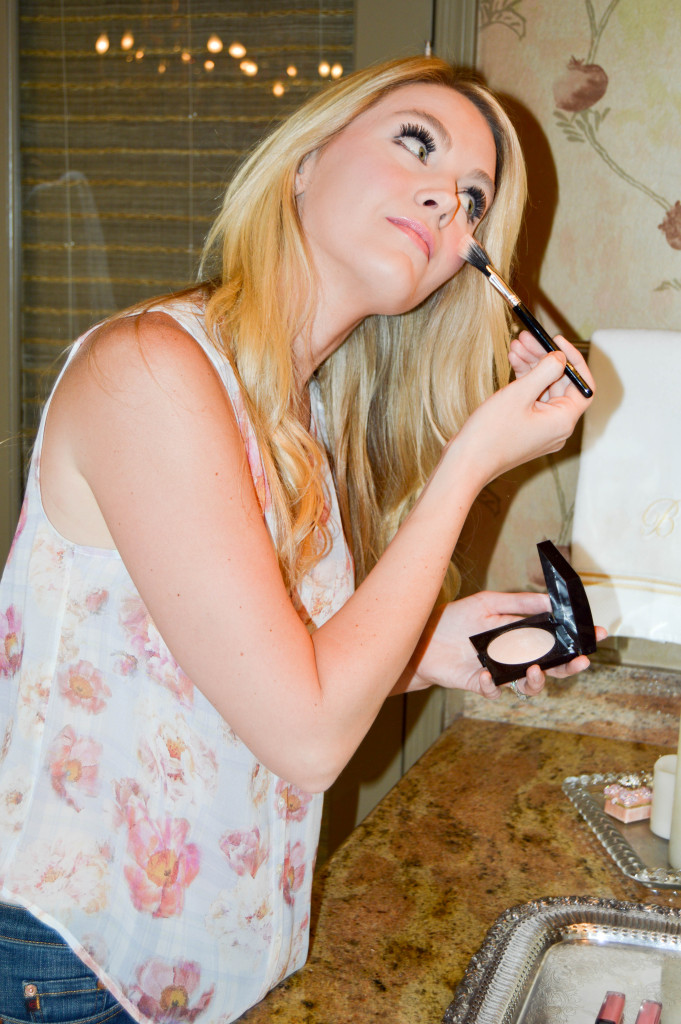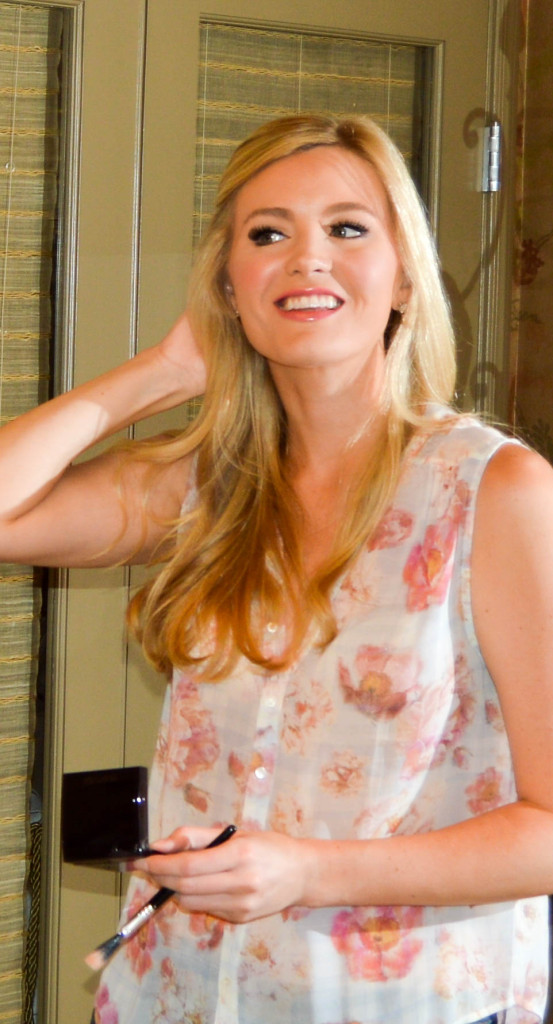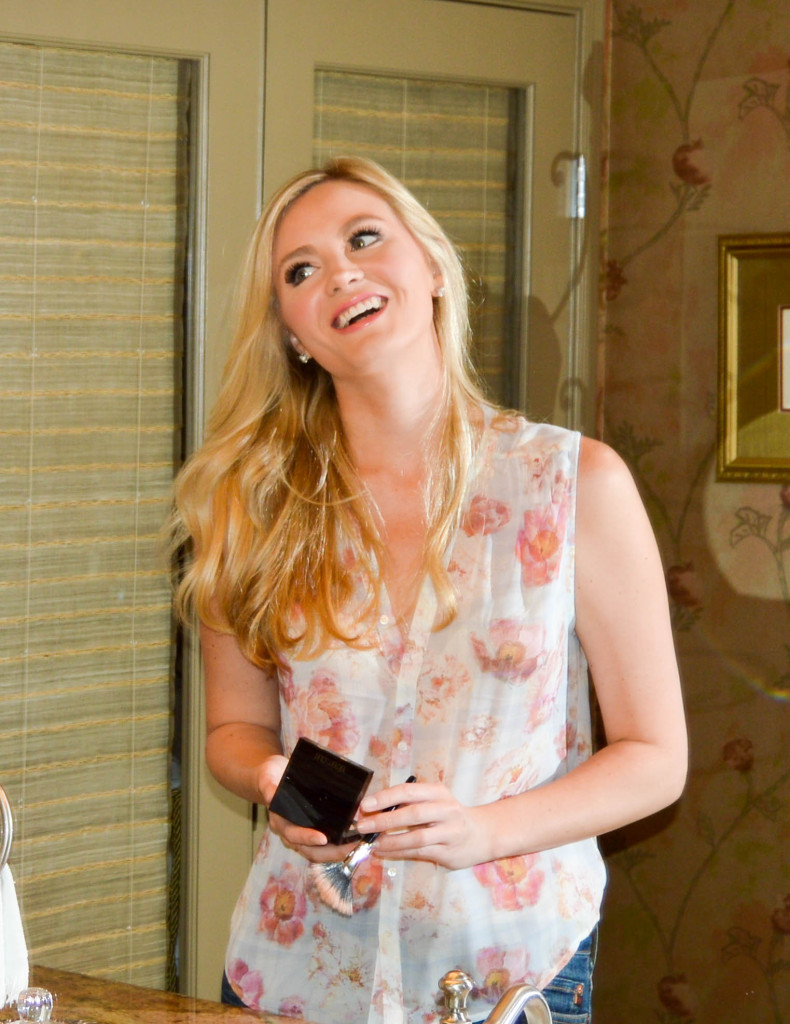 Highlighter (special gift!) | Fan Brush | Paint Wash Liquid Lip Color in Petal Pink  | Lip Glace in Rose
Think about when you see someone who appears to be "glowing". If you're like me, you wonder what makes her look so sensational. Is it good health, no stress, a great love life or maybe she just had a marvelous facial! This description is used when describing so many positive situations in our lives, "she's glowing with happiness, love, etc." Well, for those days and nights when you aren't necessarily glowing with happiness, have I got a great little makeup secret for you!
When I was doing a lot of modeling in LA, a wonderful makeup artist showed me that by adding a little highlighter, I could create a really beautiful faux glow! (The key words to remember here are "a little highlighter"!) I have thanked her many times over in my mind when I've received compliments for looking "radiant"!
Laura Mercier has a special Highlighter that (when used with the Laura Mercier Fan Brush) actually makes me look like I just returned from my FABULOUS Honeymoon again and am glowing with happiness and love! Can you tell I LOVE this product? (Big hint: don't confuse a highlighter with bronzing powder. A highlighter is not used for actual color, although some highlighters may have a faint pink or peachy tone which can be very pretty when applied sparingly)
For those of you who aren't familiar with applying a highlighter (or powder shimmer) on your face, today I will show you how. It's a very simple and easy beauty step that anyone can do and is very effective at helping you look your best! It really is an amazing secret.
First of all, finish applying your makeup, then take the fan brush and lay it lightly on the highlighting powder picking up a small amount of powder on the side of the fan brush. The key words to remember with highlighter is "small amount"! You can go from a pretty glow to a scary face pretty fast if you use too much!
Once you have a little highlighter on the brush, lightly tap off any excess and then run the brush down the bridge of your nose, between your eyebrows, just below your eyebrows on your brow bones and very lightly under your eyes. That's it! If you still want a more dramatic "glow" just lightly repeat these steps again until you reach your desired look. Just be careful you don't overdo it! 😊 I will also run a little over the tops of my shoulders for a pretty glow in the evening.
So get your "glow"on girls and let everyone wonder what your "secret" is! xo
To see how I actually apply my Laura Mercier Highlighter, click here for my tutorial.