Bentley Scottsdale Polo Championships
Put Saturday, November 10th and Sunday, November 11th on your calendar, because that's the day The Eighth Annual Bentley Scottsdale Polo Championships: Horses & Horsepower returns once again, to WestWorld in Scottsdale, AZ with some wonderful and amazing new elements. Last year the Scottsdale Championships drew the biggest crowd in the country for a polo event with over 13,000 fans enjoying the showdown of the annual Polo Party.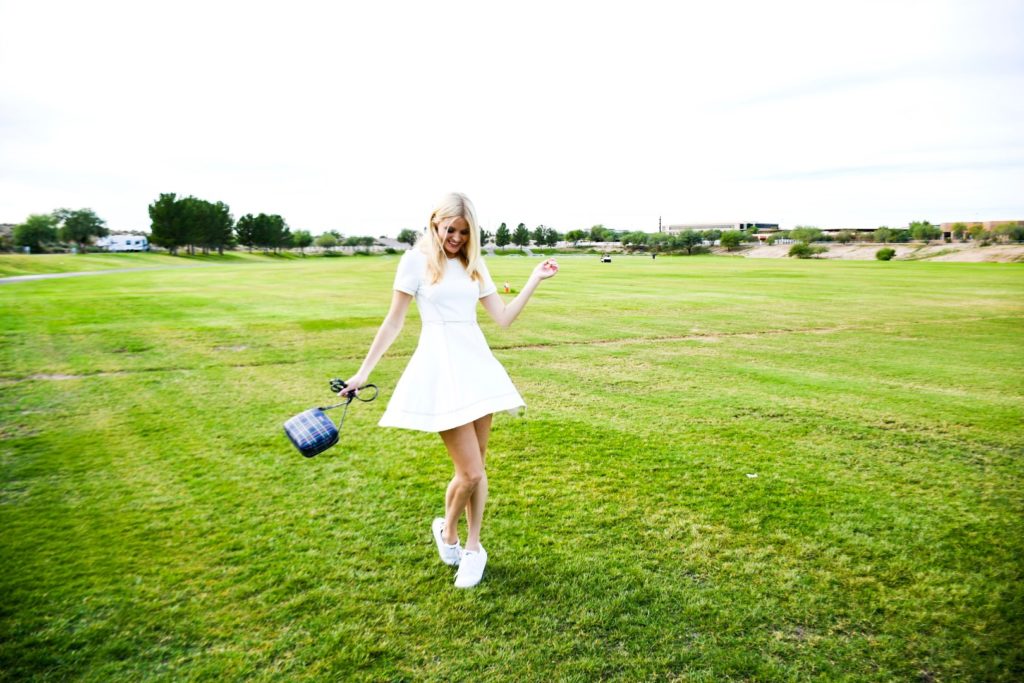 This year, attendees will get sneak previews of the 2019 Scottsdale Arabian Horse Show and the Barrett-Jackson Collector Car Auction, along with local Ferrari and Lamborghini car clubs lining the Bentley Scottsdale Polo Championships at Wells Fargo Private Bank Field at WestWorld of Scottsdale.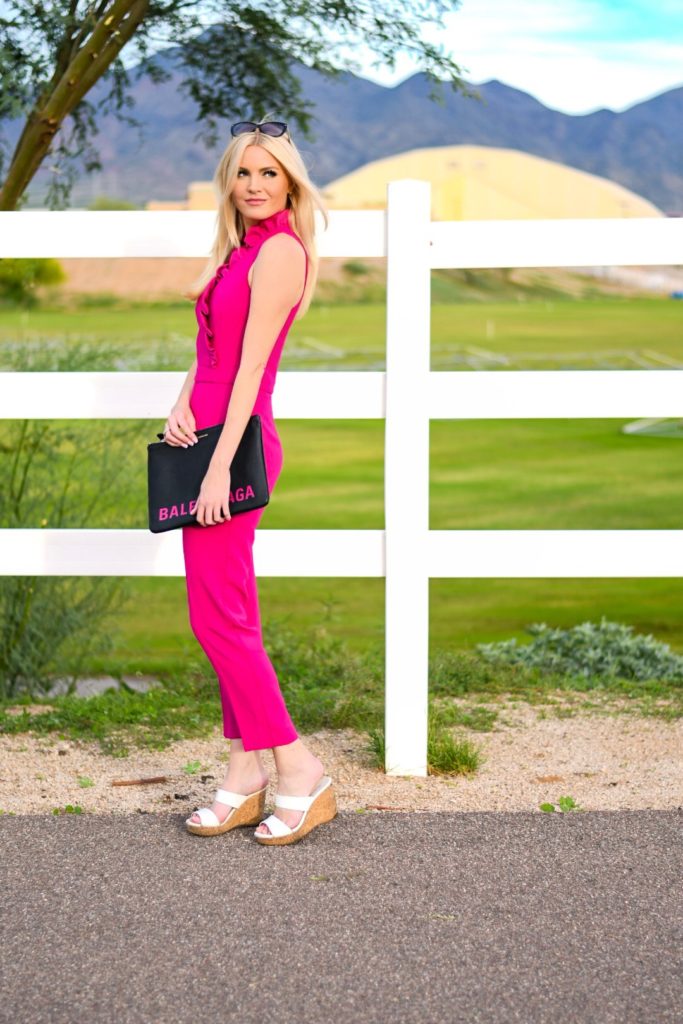 As always, The Bubbly Blonde is not going to miss this fabulous and FUN event! Beyond the fun, some of the chicest people on the planet attend this great event each year and everywhere you look, there is beauty, elegance and POLOPLAYERS! Included in this year's lineup is one of The Sport's most famous players: Nacho Figueras from the Aspen Valley Polo Club. To say this man looks good playing polo, just ask Ralph Lauren himself, since Nacho has modeled for the brand. He's also quite accomplished as a polo player. Really.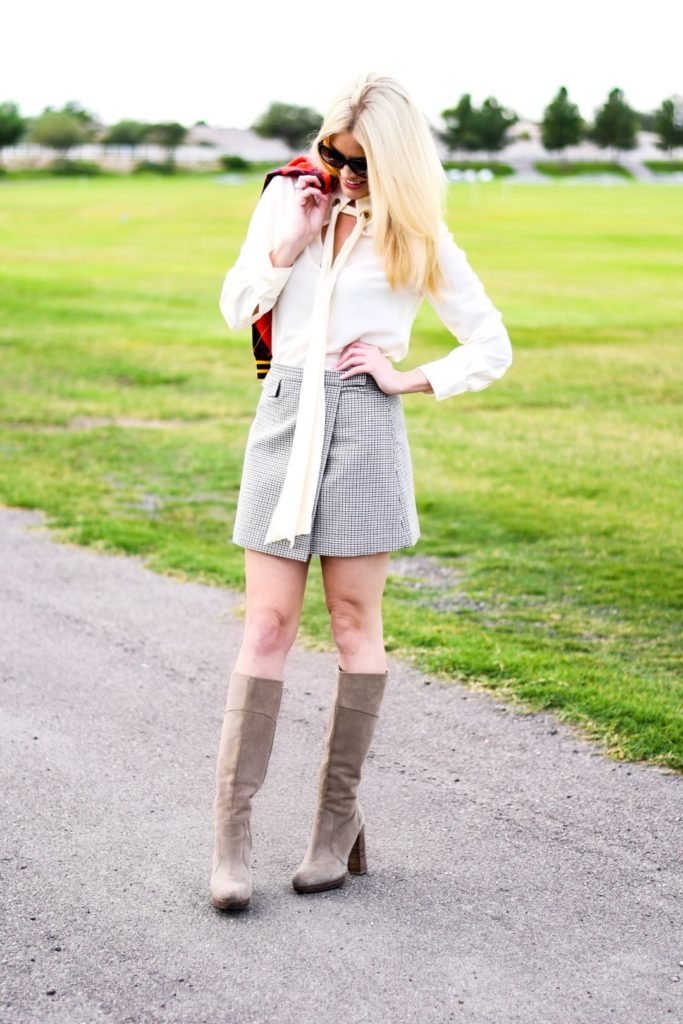 Cream Blouse | Plaid Skirt | Argyle Sweater 
I have been posting "What to Wear to Polo in 2018" since last week on my social media. Take a peek at my Instagram to see what Saks Fifth Avenue Phoenix has chosen for me to show you how to Dress to Impress this weekend! Most important ladies, wear block heels, wedges, boots or flats- there is a LOT of grass walking at this event and your heels will get stuck! All of my photos you see in this blog were taken at Westworld where The Polo Party is held.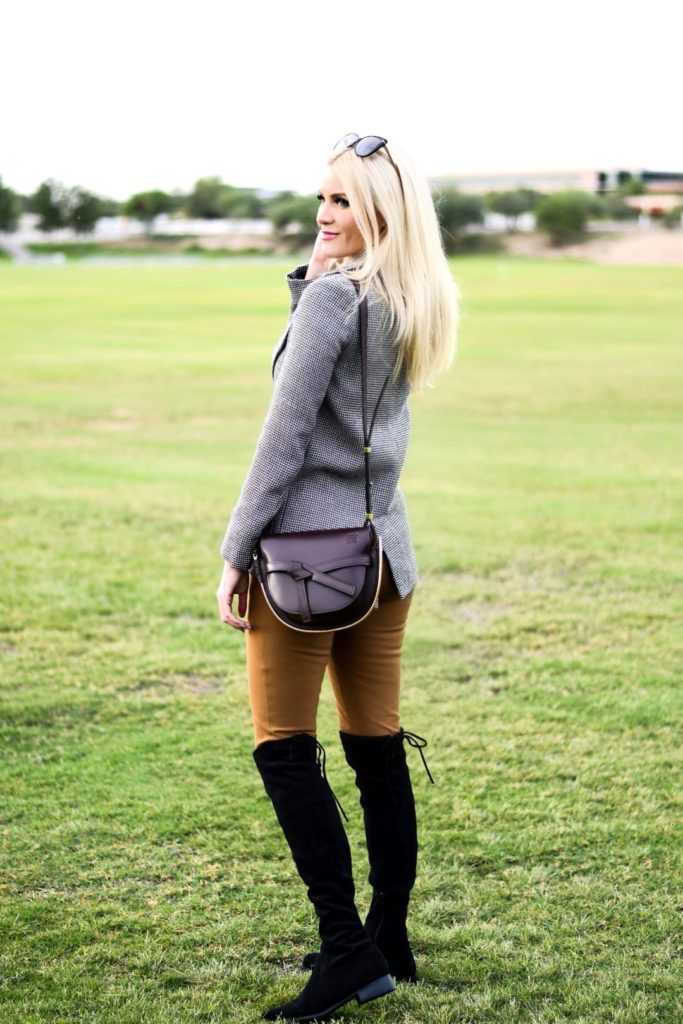 Blazer | White Shirt | Tan Pants | Brown Purse
So, you ask, what's new for thepoloparty.com this year??
I'll tell you. There will be performances during periods of polo play by The Phoenix Symphony (featuring Mozart!), Phoenix Theatre with some of the great Broadway musical songs of all time, bagpipes performance by Ford Dudley, the Phoenix Opera and the Boys Choir. Collectively and individual performances to the backdrop of the day's polo matches will all become some of the most beautiful moments in this American sport.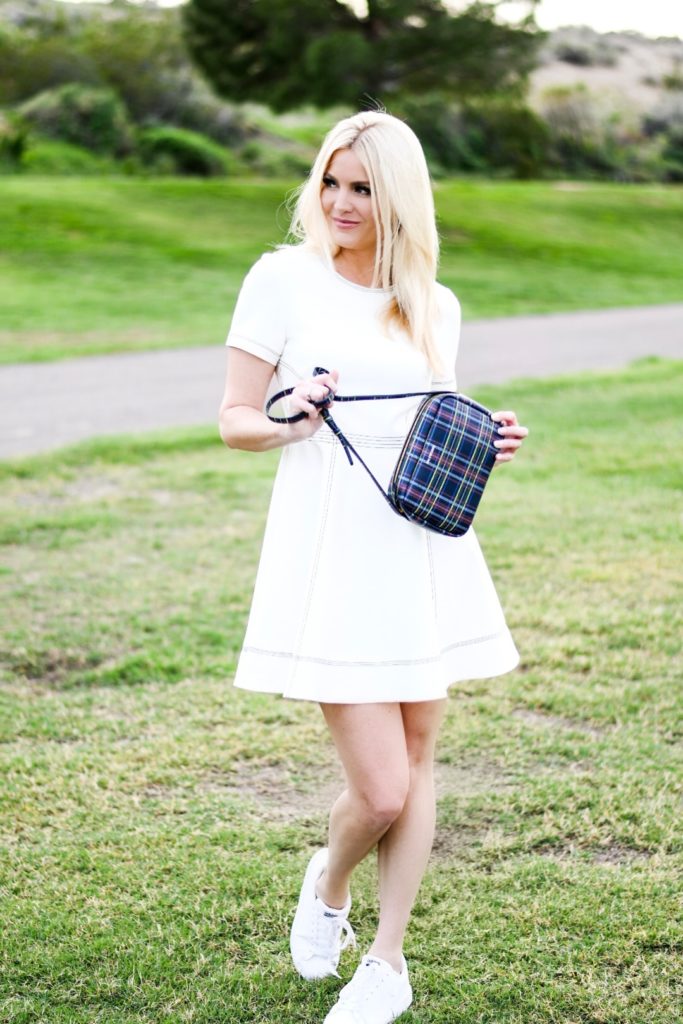 Now onto the party: There will be new DJ infused party tents courtesy of the Scottsdale based Riot Hospitality Group which includes Dierks Bentley's Whiskey Row, El Hefe and Riot House.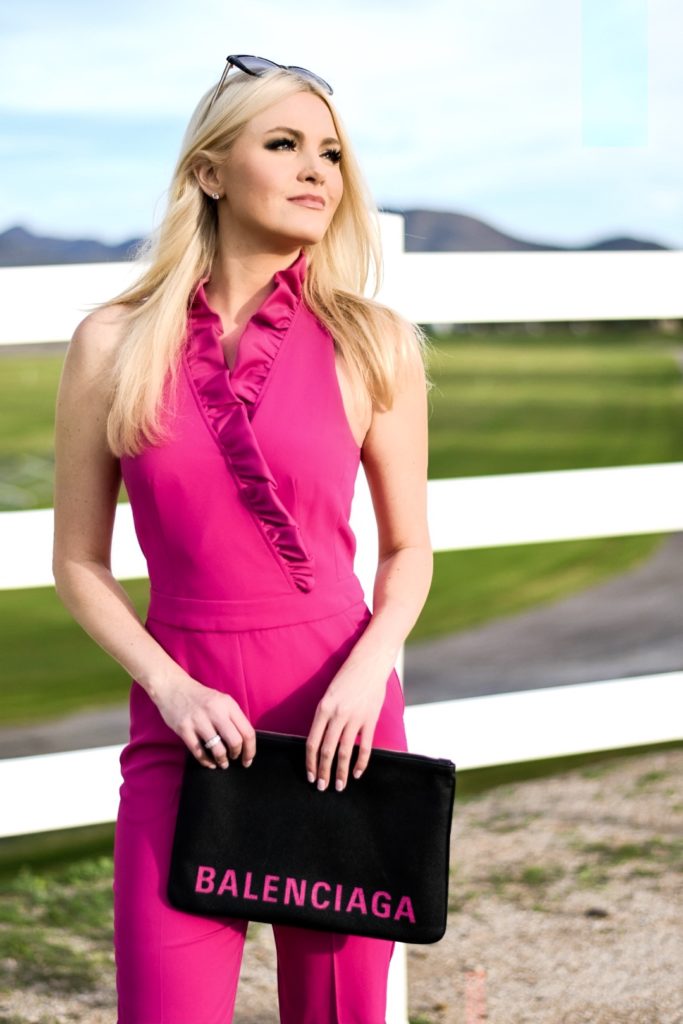 There will be an expanded event presence by Red Bull, which deployed its skydiving team prior to a match last year.
There will the "World's Farthest Rugby Sevens Match" led by ASU's rugby team, where you will watch amazing rugby action on what may be the longest field ever utilized for rugby sevens match- nearly two and a half times longer than normal. This match will take place between the polo action.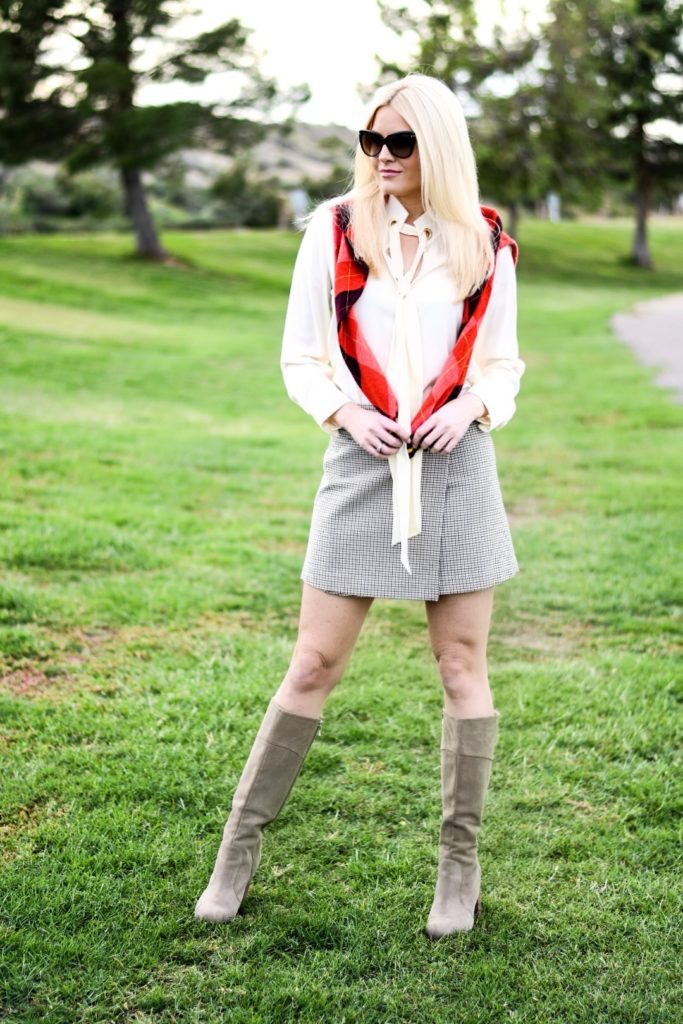 Cream Blouse | Plaid Skirt | Argyle Sweater 
There will be the debut of the Apex Club, courtesy of the Apex Motor Club in Maricopa, AZ. This is a country club for car enthusiasts and will recognize the top cars onsite. These cars will include collector cars courtesy of Barrett-Jackson, the Ferrari Club of Arizona, Porsche Club, Scottsdale Corvette Club, Arizona Classic Thunderbird Club, AZ Lamborghini Club, Corvette Club of America, as well as cars of Apex members and dozens of other Arizona car owners.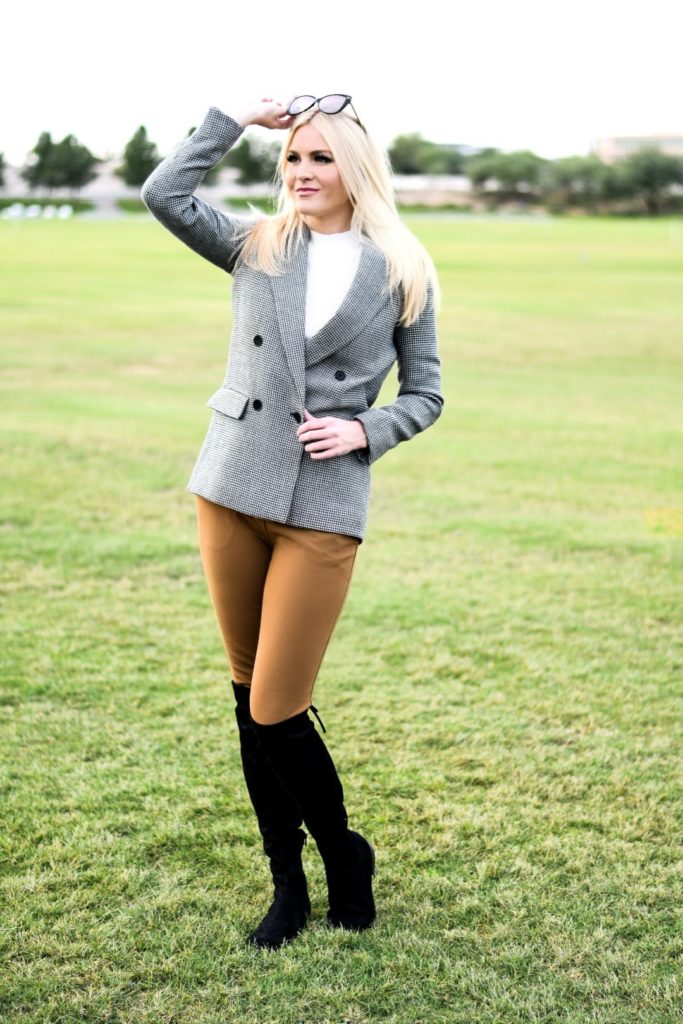 Blazer | White Shirt | Tan Pants | Brown Purse
There will be an extended Sanderson Lincoln Black Label Lounge.
There will be a second, mid-field skybox on the north side of the Wells Fargo Private Bank Polo Field courtesy of Talking Stick Resort.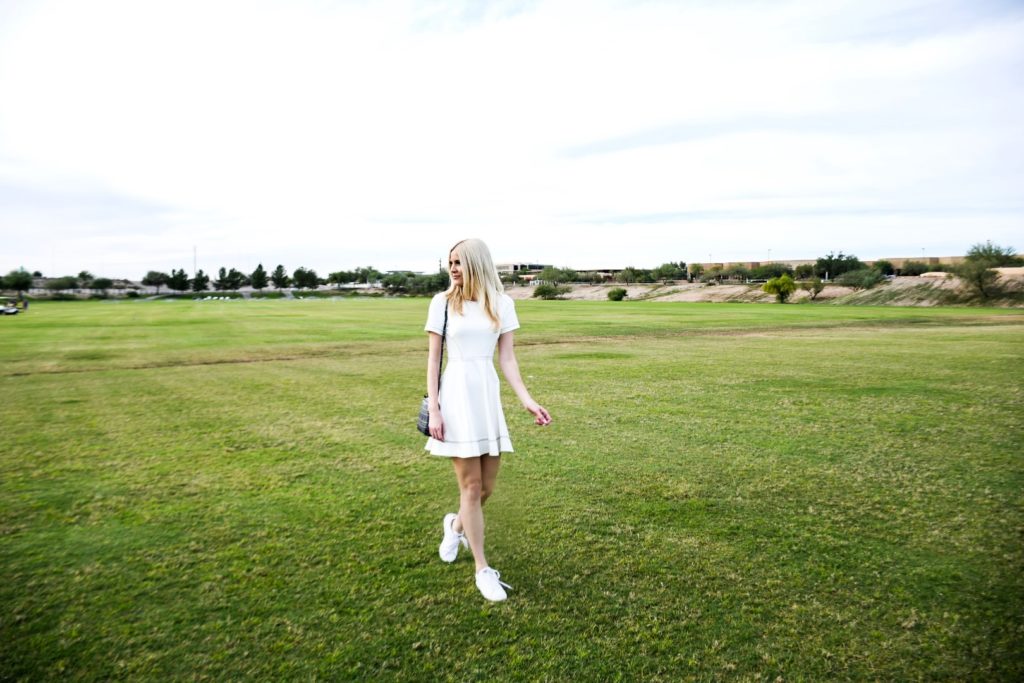 Also new this year is the F.A B. Tent, which stands for Fashion, Art and Beauty. It will feature a pop-up gallery by the Scottsdale based Larsen Art Gallery and Auction, with sideline manicures by the Talking Stick Resort Spa, fashion displays by Spiritual Gangster, Evan's Furs and LoveOverH8, a socially conscious clothing line by local resident Cheryl Najafi and Velveteria, a Los Angeles-based museum devoted to velvet art works.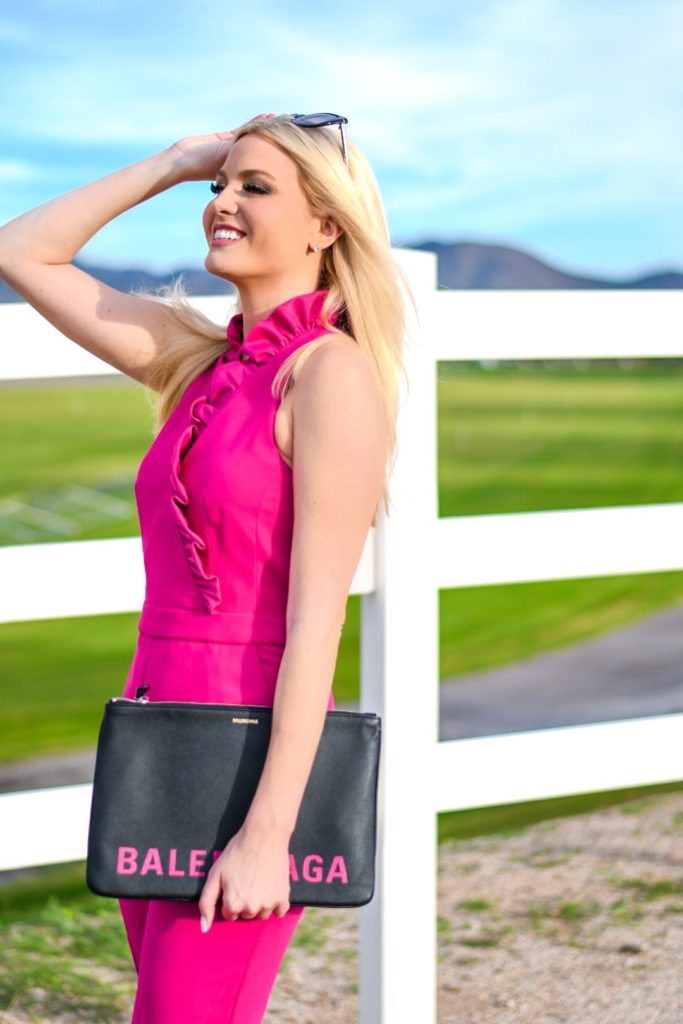 In conjunction with KTAR, a new Wine, Cheese & Chocolate Tent will be introduced with tickets to sample of each and available for purchase at the tent.
Already the top selling champagne event in Arizona, this year's Polo Party will be making a push with wine enthusiasts too.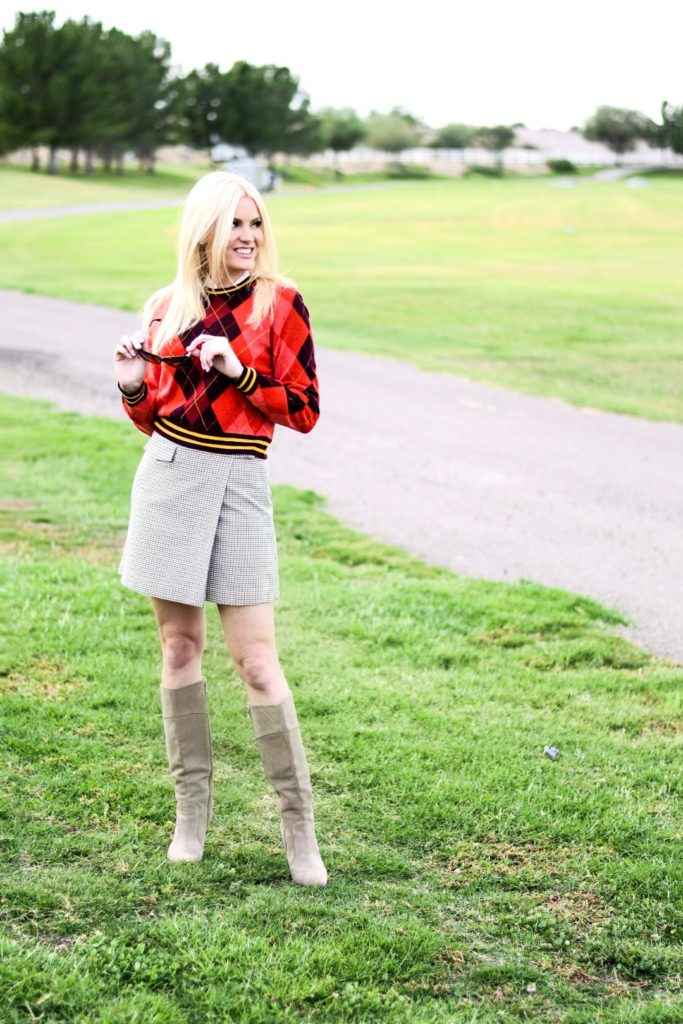 Cream Blouse | Plaid Skirt | Argyle Sweater 
Hall Pass, the country's most unusual pop-up sports bar will also debut this year. This incredible venue will allow sports fans to enjoy football and other games on televisions throughout the day.
There will be an incredible Fashion Show, a Canine Couture Show, field side Day Clubs by Stella Artois, Bottled Blonde and Sandbar.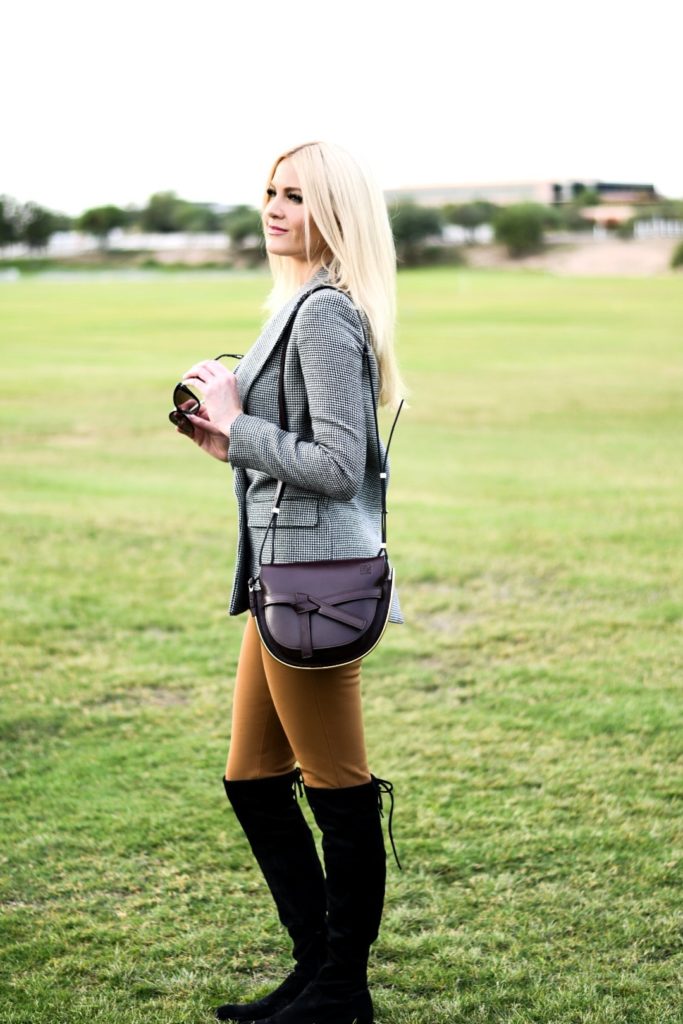 Blazer | White Shirt | Tan Pants | Brown Purse
Now the reason for this party event is actually HEART-STOPPING POLO ACTION at the center of it all! Some of the world's best and their horses take the Bentley Scottsdale Polo Championships. Eight matches. Two days. With enough pageantry to make the Rose Bowl blush!
To say this will be an amazing weekend of polo fun would be an understatement. All of this will take place amidst the beautiful backdrop pf polo and the McDowell Mountains…simply BEAUTIFUL!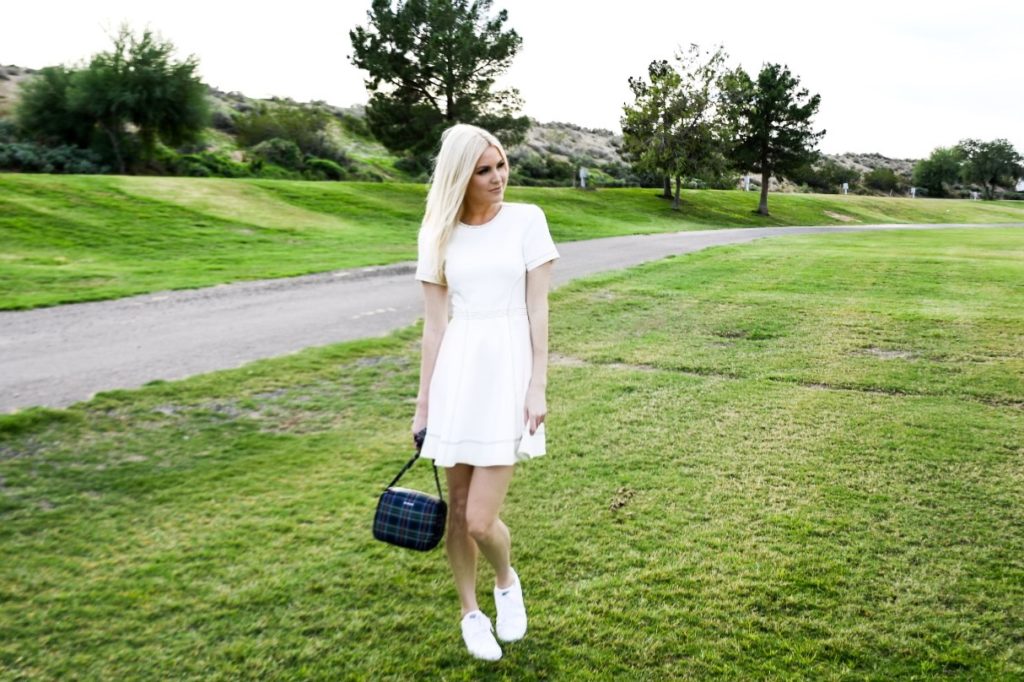 WHAT ARE YOU WAITING FOR? Reserve your spot NOW and CLICK HERE 
See you this weekend and find out what the World's Greatest Polo Party is like!
Xo
*Thank you to The Polo Party for sponsoring this post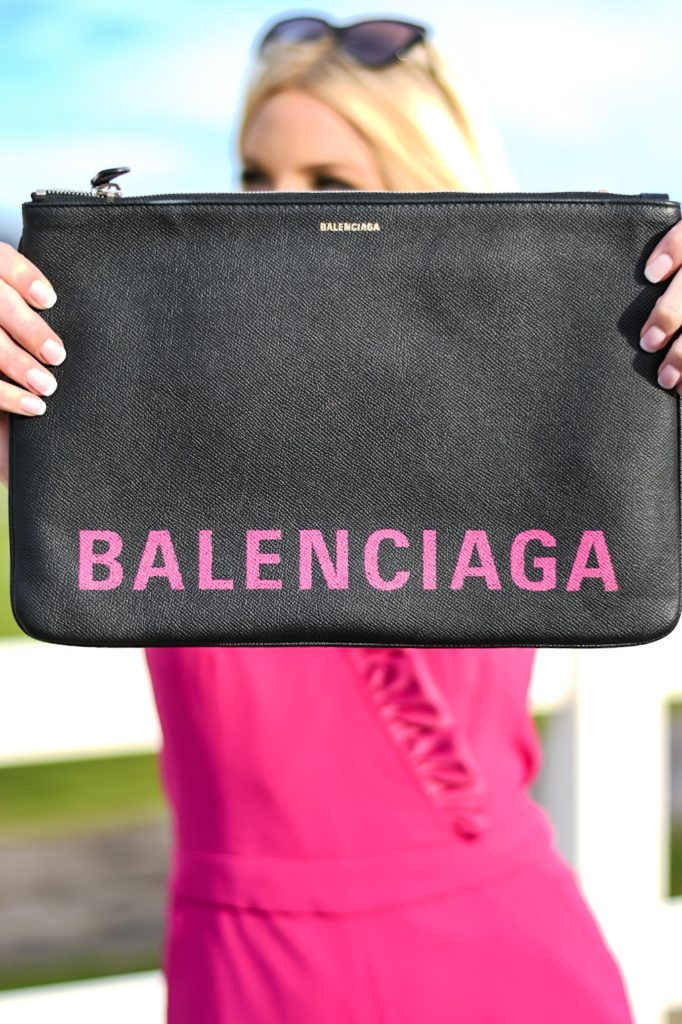 Comments