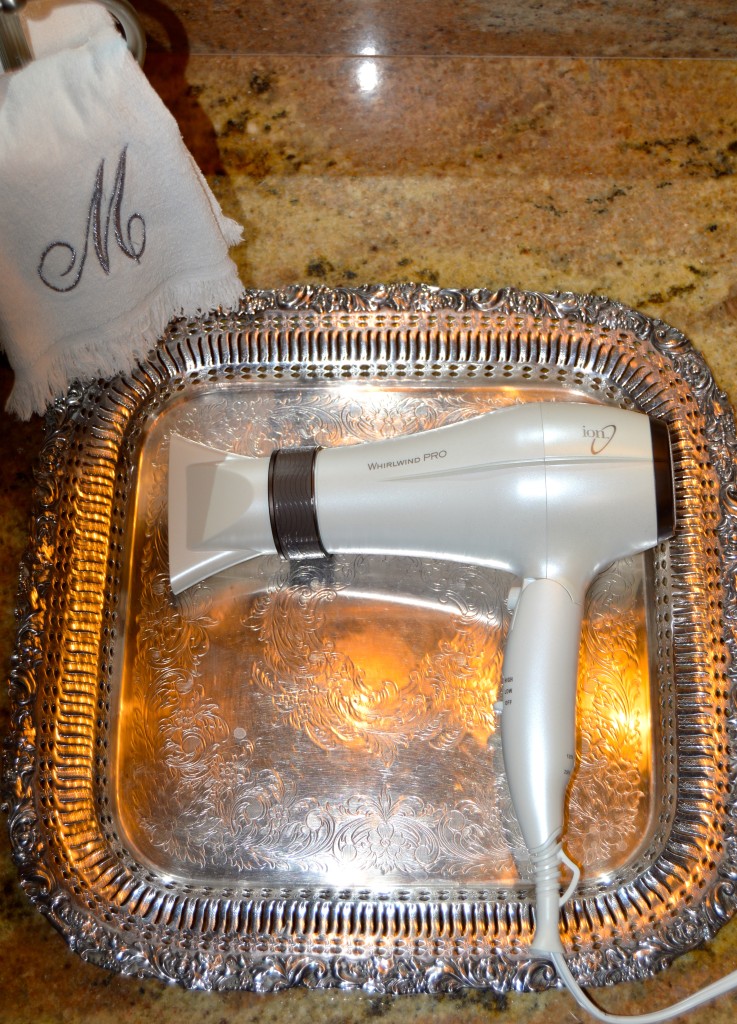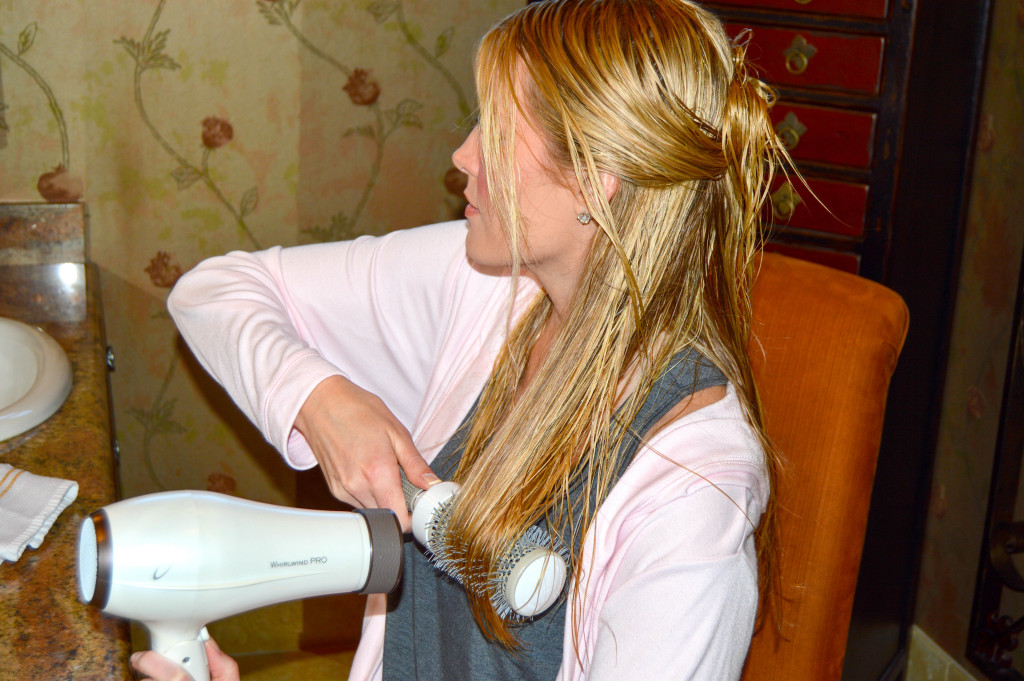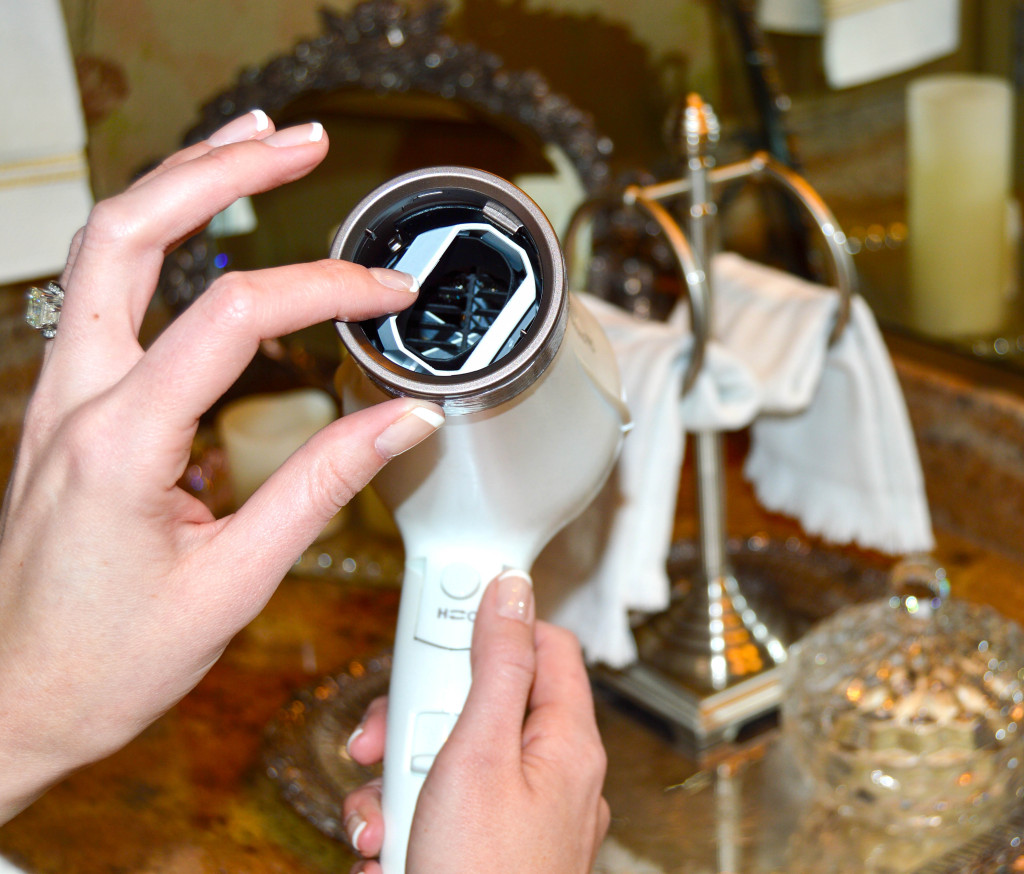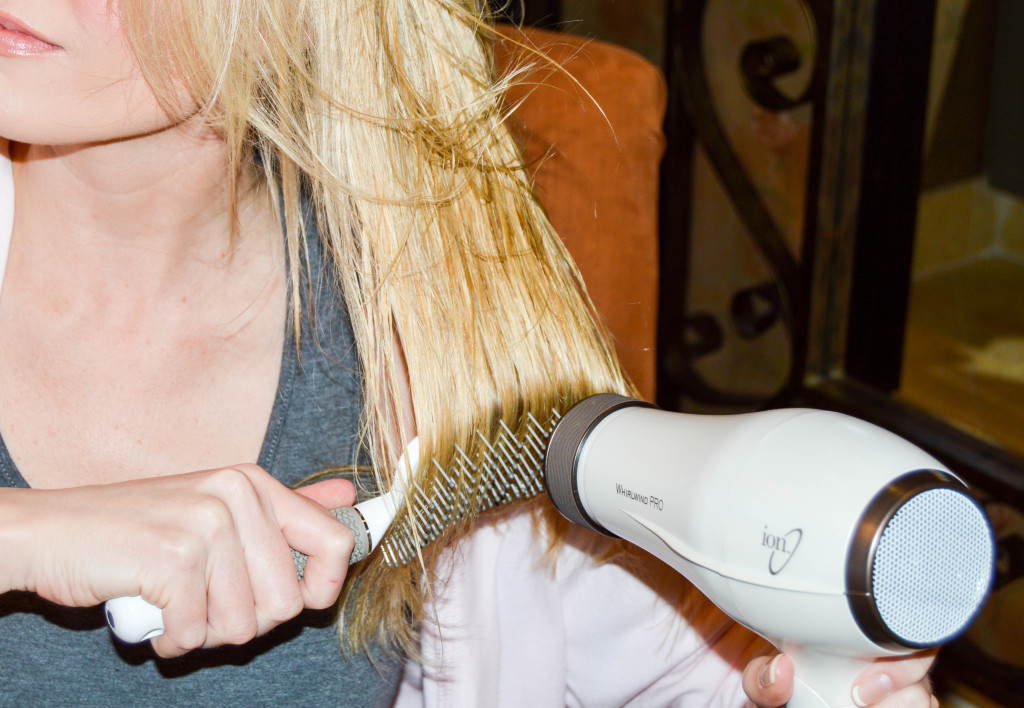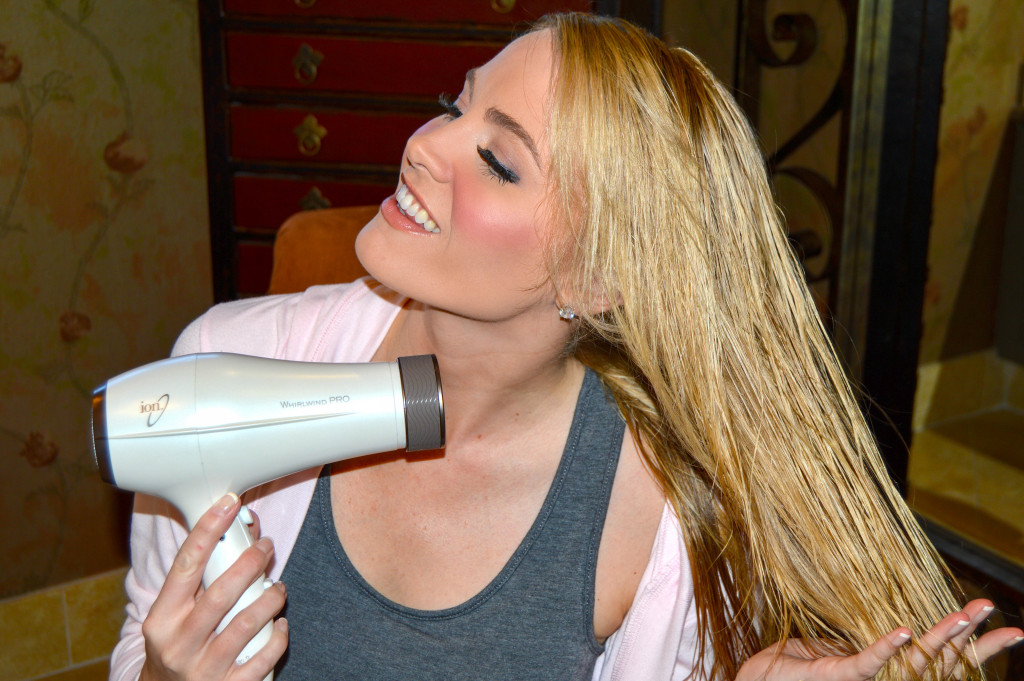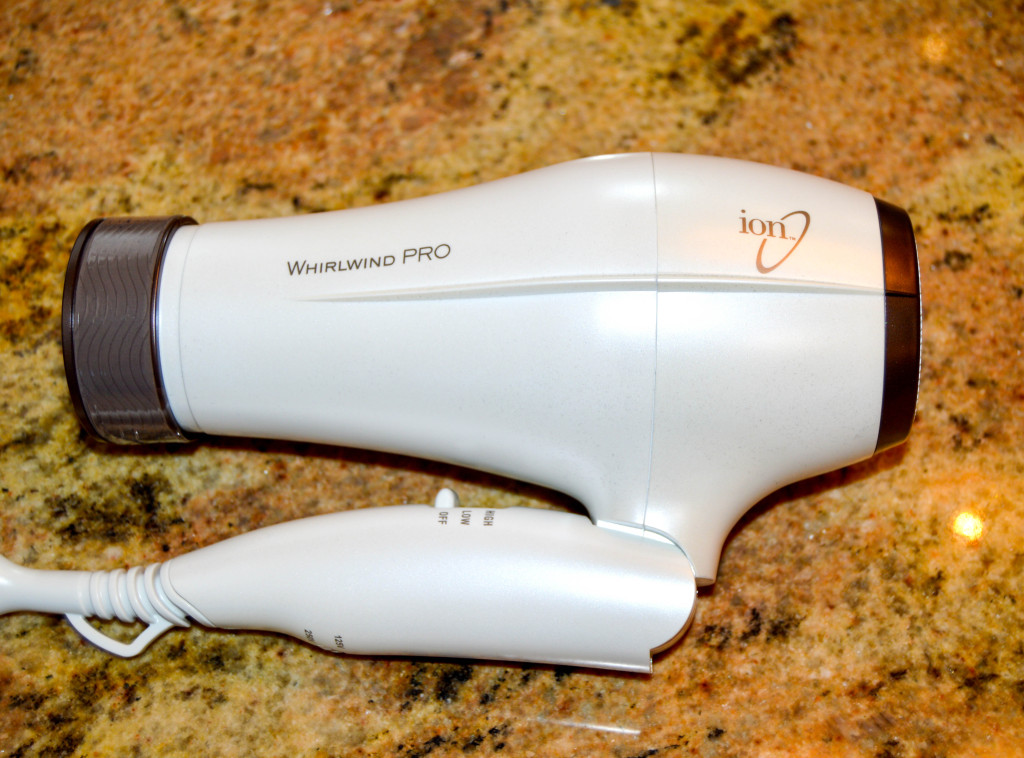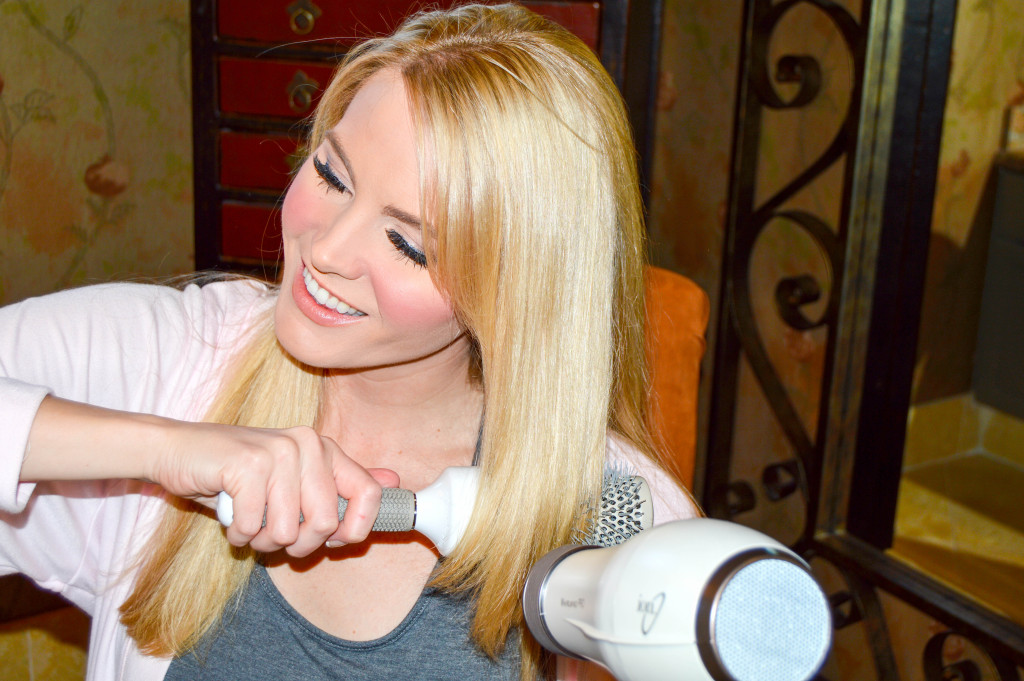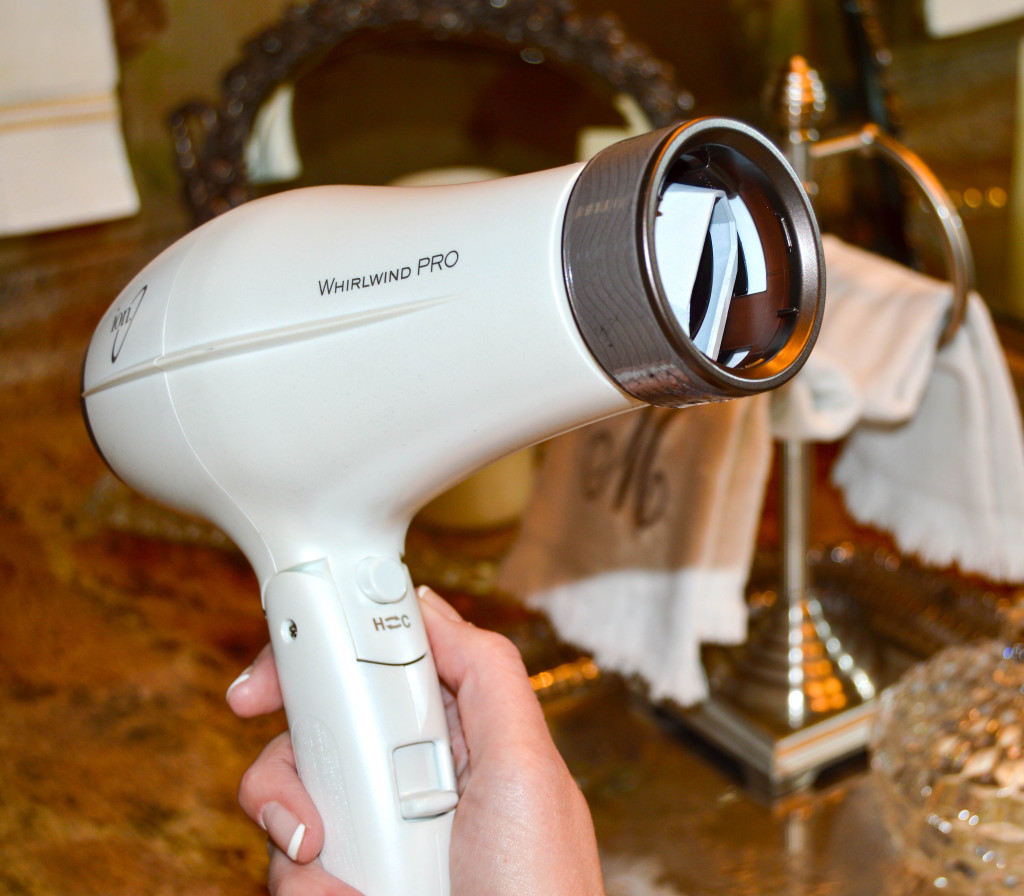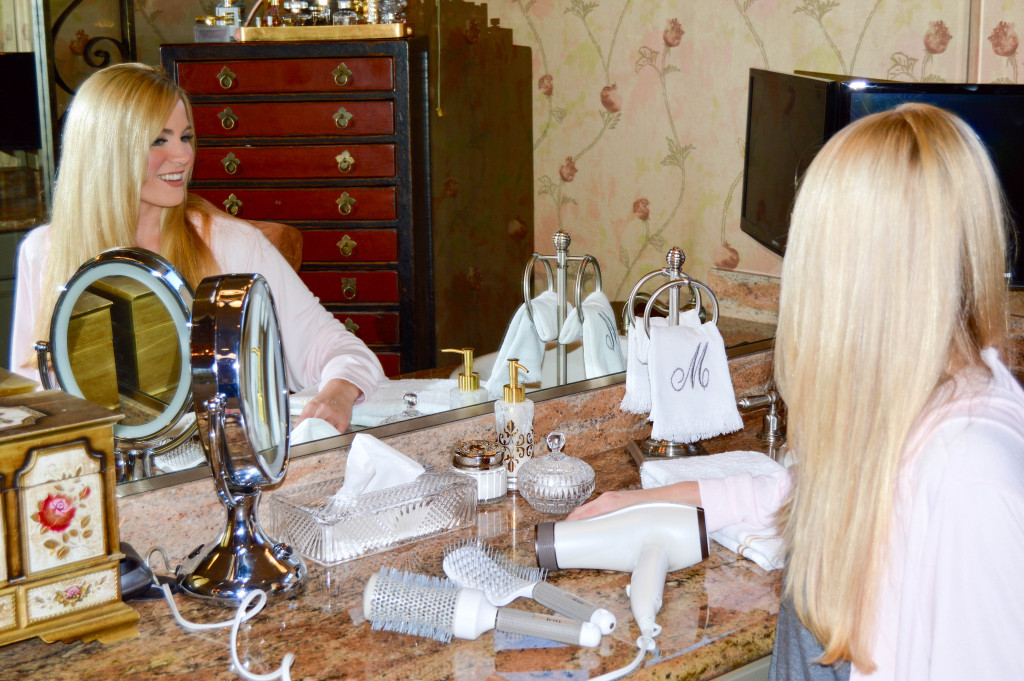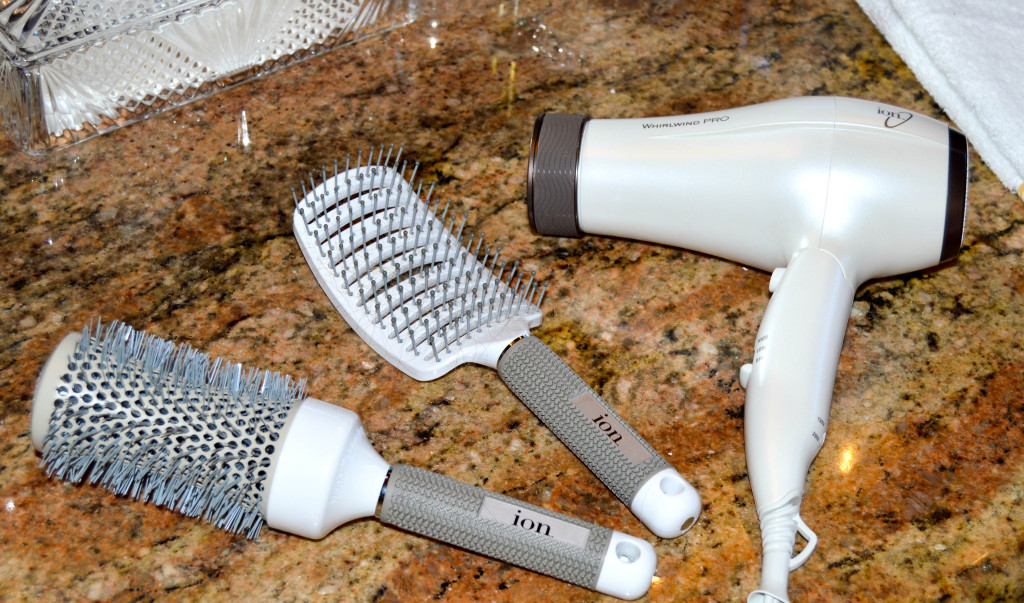 I recently received an ION Whirlwind Pro hair dryer and I absolutely love it! Now, in case you haven't noticed, I have A LOT of hair and sometimes it seems to take FOREVER to dry.  For quite some time, I have wanted to find a hair dryer that reduces blow-drying time and isn't hard on my hair. The ION Whirlwind Pro actually does this! Seriously, this amazing hair dryer is a game changer! First off, the hair dryer (aka blow dryer) isn't heavy and is very comfortable to hold. But, what is an ION?
Now, a little science lesson to understand the beauty benefits of using a hair dryer with IONS: Ions are particles with a negative or positive charge and an ionic hair dryer releases negative ions. These negative ions interact with the water molecules on your damp hair, breaking them up into smaller particles. So this cool process actually makes the water evaporate from your hair quicker. Because negative ions encourage water molecules to break up and evaporate, they reduce the amount of time you spend drying your hair. Shorter dry time means less damage since you're spending less time with the heat of a regular hair dryer.
But wait, there's more! This process also improves the overall appearance of your hair with less frizz and fewer flyways. And…negative ions help to seal your hair's cuticles resulting in a smoother finish.
However, the BEST PART is the oscillating technology which I had never seen before! (Please watch my video to fully understand!). This fabulous ION Hair dryer not only has cut my drying time in half, but my hair really looks shinier and feels silkier. This ION Whirlwind Pro hair dryer is a definite plus for so many reasons and (in my humble opinion) is a must have and a perfect gift this holiday season!
Now lucky for you, ION is hosting a giveaway for 20 lucky winners to win one their very own ION Whirlwind Pro Hair Dryer! The giveaway will run from November 23rd – December 10th. To learn how to enter to win, check out their giveaway page for more details: https://ionathome.com/hair-dryer-giveaway/. I can't wait to see all you lucky winners and hear how much you love yours too.
*Thank you ION for sponsoring this post*