Hi Everyone and Happy New Year!
During the holidays, Neiman Marcus Scottsdale surprised me (in a big way) and sent me the Dyson Supersonic Hair Dryer! In case you haven't heard about this amazing hair dryer, read on.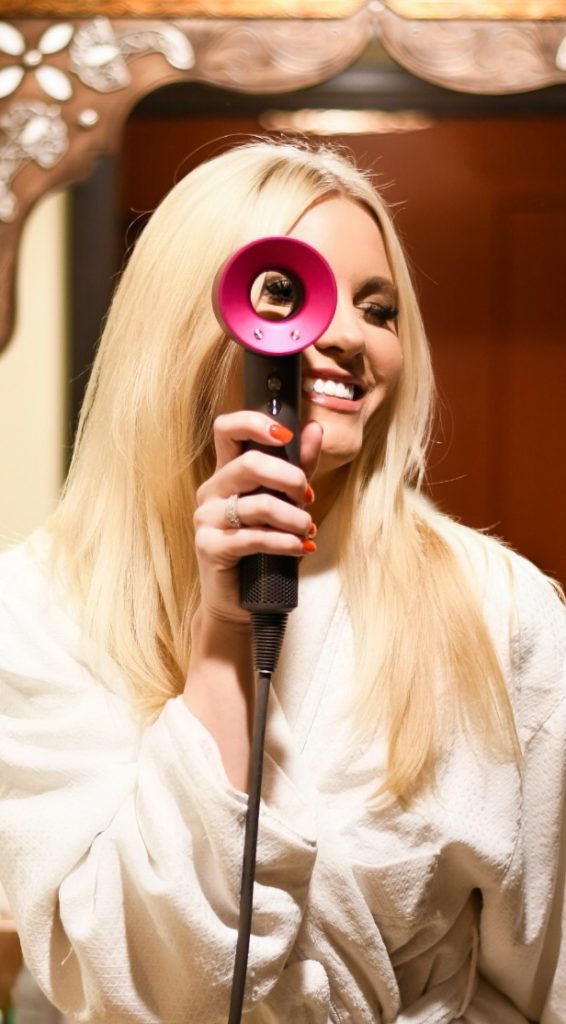 Honestly, I had been very curious how a hair dryer can really be all that different from other good hair dryers. However, the reviews are glowing and my interest had been growing. This hair dryer is "Supersonic", uses intelligent heat control for shine, has a powerful, digital motor and is called a "hair dryer re-thought". Now these are terms that I don't usually associate with a hair dryer, do you? But wait, there's more! The thermistor guards against extreme heat damage, which protects natural shine. It's fast drying and engineered for balance. Since my hair is a huge part of The Bubbly BLONDE, I need to protect my fragile blonde tresses as many ways as I can.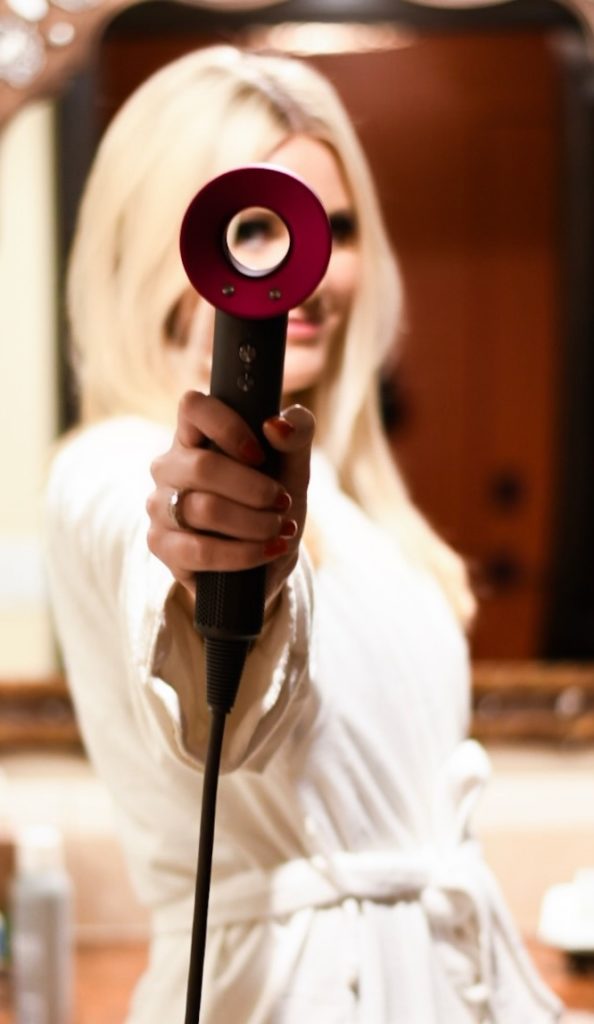 So truthfully, I simply couldn't wait to unpack it, wash my hair and give it a go. The hair dryer has a sleek design and mine has a fuchsia annular element construction (which I really don't understand) but it's pretty and it's a cool shade of pink! 😉
As soon as I plugged it in, I was blown away (haha, get it?) by its ultra-fast drying power. It doesn't sound at all like hair dryers I've used in the past. As I began to figure it out, right away, I found I really liked the different settings/speed controls (3 precise speed settings, fast drying, regular drying, and styling) that were easy to understand. It dried my hair gently (yet quickly) has a smooth, wide air flow, which made it very easy to dry and style at the same time.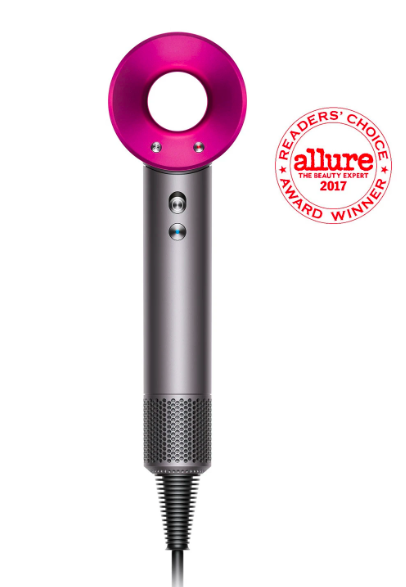 When I had completed drying and styling my hair, I looked at it closely in the mirror and was stunned at how silky and SHINY my hair was. Suddenly, I completely understood why the Dyson Supersonic Hair Dryer was Allure and Glamour 2017 Award Winner! (So, there is a difference in Hair Dryers! : ))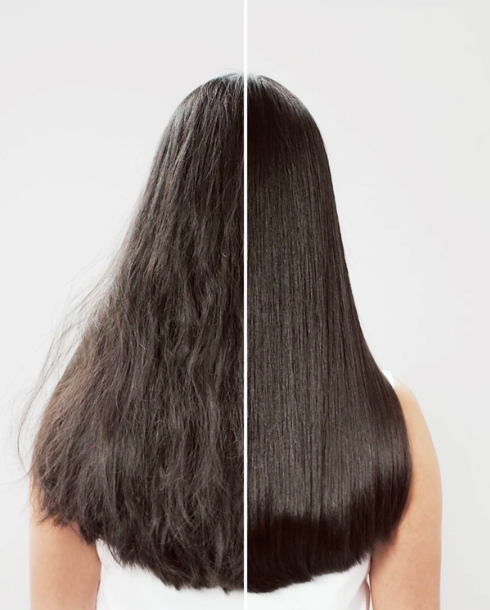 It also comes with Dyson diffuser, which is engineered to disperse air evenly around each of your ringlets. It simulates natural drying to help reduce frizz and improve definition and has magnetic attachments. This hair dryer is my new best friend. Only the Dyson Supersonic hair dryer comes with magnetic attachments so you can adjust quickly, easily and it's acoustically tuned. (Again, does this sound like your mother's hair dryer?)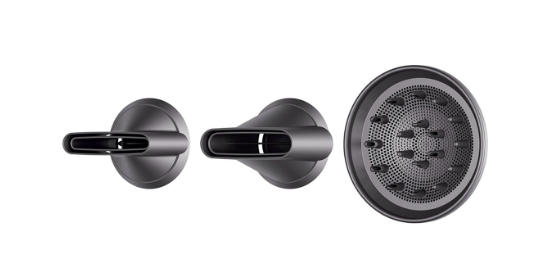 The powerful motor is tuned to produce one inaudible frequency and it's enveloped by a vibration reduction system. It has high-velocity, focused air flow that lets you style one section at a time without worrying about disturbing the rest. Oh and did I tell you, it's lightweight too?? Absolutely perfect for my upcoming Bubbly Blonde Travels…
In case you haven't figured out my opinion yet, here goes: It's a SENSATIONAL hair dryer that is VERY well worth the price ($399). I'm absolutely thrilled that Neiman Marcus Scottsdale sent me the Dyson Hairdryer (THANK YOU Neiman Marcus Scottsdale!) and I continue to be very, very pleased with my hair!
xo
P.S. Be sure to follow along on my Instagram for daily posts